With New Years Eve approaching, it is essential to have a few canapé recipes that will impress but don't take hours to make. Having some shortcrust or filo pastry in the freezer is always a good idea and can be filled with things like prawn cocktail, crab and avocado or goats cheese and sundried tomatoes.
Asian Inspired Cocktail Sausages (Makes 50)
50 cocktail sausages
150ml sweet chilli sauce
2 tsp five spice powder
1 tbsp brown sugar
Preheat oven in 200 degrees.
Mix all ingredients (except the sausages) in a bowl or jug.
Coat sausages with the sauce and bake in a tray for about 40 minutes until golden and sticky.
Serve immediately.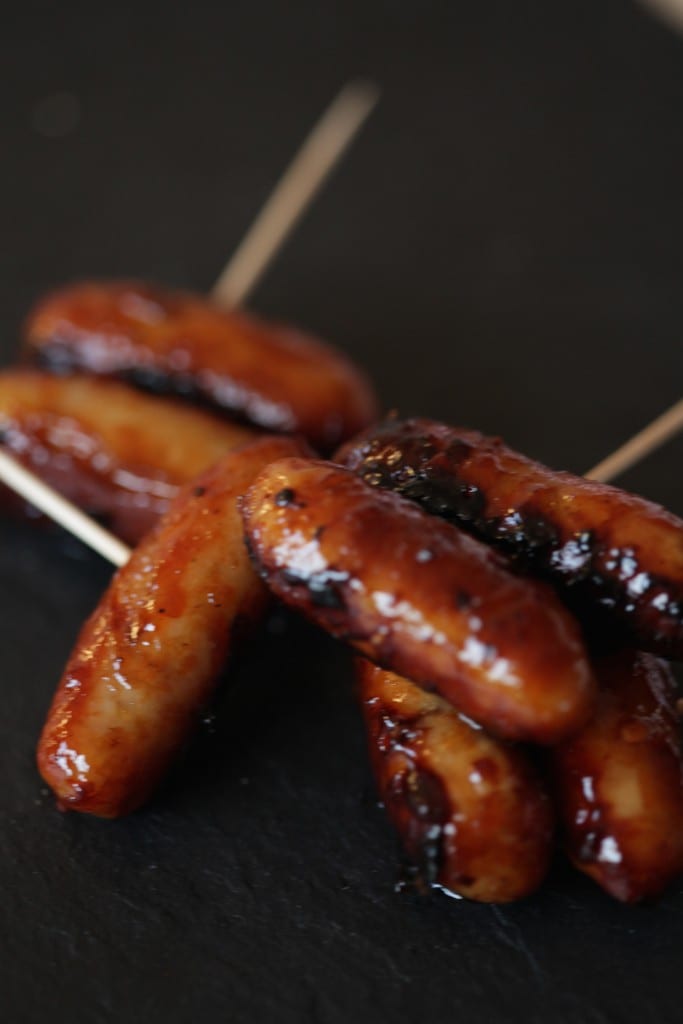 Mini Bruschetta with Goats Cheese and Balsamic Beetroot (Makes 24)
2 French baguettes, cut into 24 slices
100g (approx) goats cheese log
3 cooked beetroot (vacuum bag variety is perfect), chopped into small cubes
5 tbsp good quality balsamic vinegar
olive oil
pepper
Brush the bread with olive oil and toast on both sides under a grill. Set aside to cool.
Mash the goats cheese in a bowl so it is can be spread easily.
Mix the cubed beetroot in a bowl with the balsamic vinegar and a good grinding of pepper.
Assemble the canapé by spreading with goats cheese and topping with the beetroot.
Note: It is important to use a good quality balsamic with a syrup like consistency. Pukara is my favourite brand.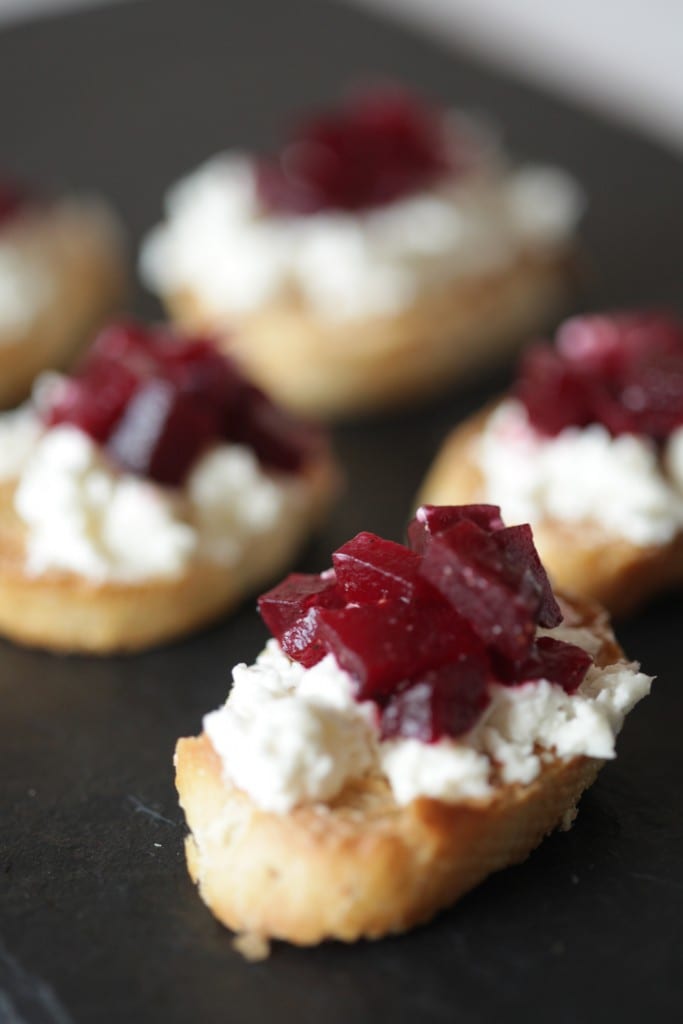 Smoked Salmon Pate on Cucumber
These are a great make ahead canapé idea and can be made up to 3 days in advance. A great way to use up all that smoked salmon from Christmas! Click here for recipe.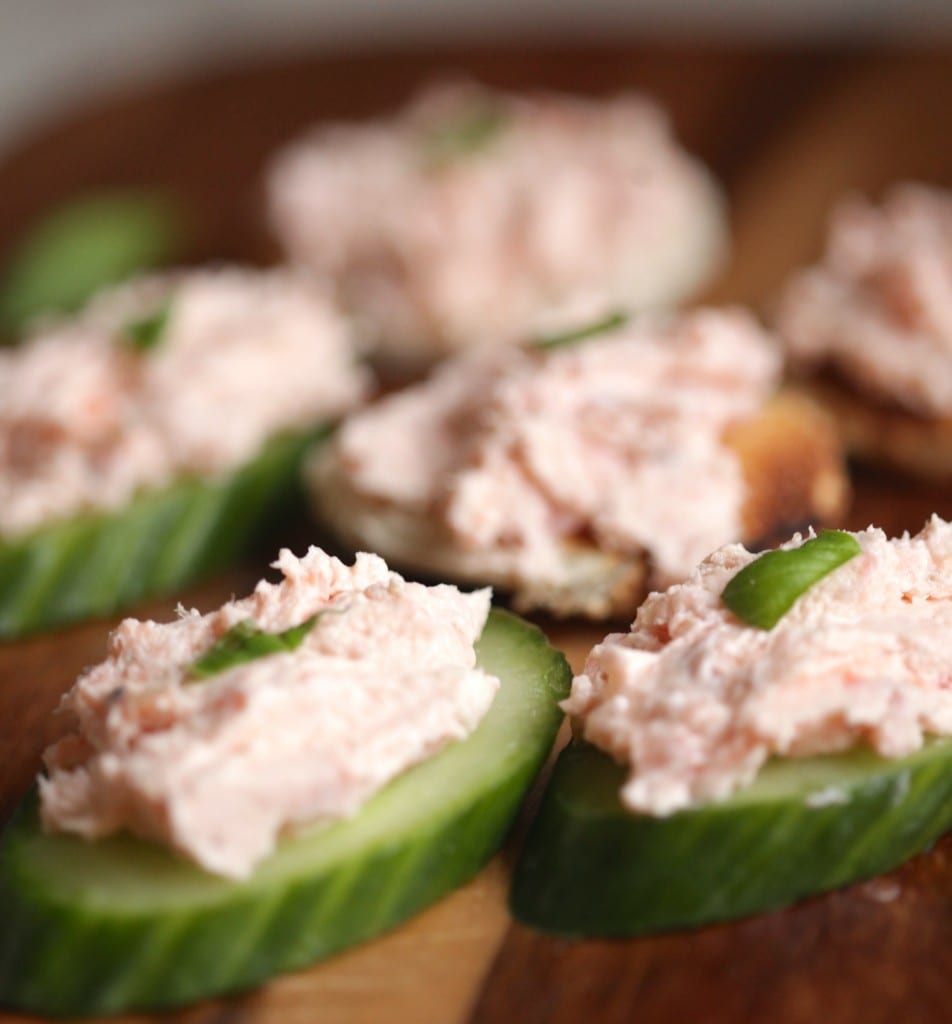 Mini Lemon and Raspberry Tarts (Makes 24)
24 mini pastry tart cases (ready bought or using this recipe)
425g jar of lemon curd (or homemade using this recipe)
24 raspberries
Fill the tart cases with the lemon curd (I coloured mine with some pink food colouring gel!) using a piping bag.
Decorate by placing a raspberry on each tart.