You can always rely on Marks and Spencer for bringing out new exciting ranges from time to time, and I was delighted to be given some samples of their new Taste range to try. The Taste range features no less than 40 dishes from the cuisines of Mexico, Japan, Vietnam, and Thailand. M&S food is my one stop shop for convenience, taste and quality, and the Taste range is all of that. Their drool-worthy food ads (see below) also have quite an effect on me, but do not watch on an empty stomach!
Taste of Vietnam- Beef Pho
I have to say I am a big fan of vietnamese pho, so my standards were quite high for this one. The first thing that struck me was the fact that the sauce was quite concentrated, not the usual soup like consistency that I am used to having. The flavours however were excellent, it really hit the spot for me and is a perfect rainy day comfort food when you need something quick after work. I also loved the bean sprouts and the chilli added a nice kick! This is definitely something I will be buying regularly.
Rating: ★★★★½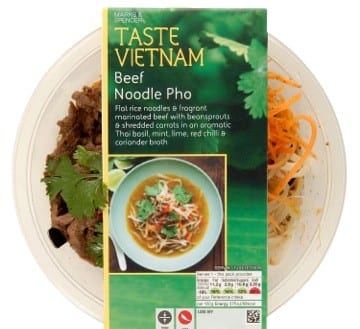 Taste of Thailand- Chicken Satay with Peanut and Chilli Dip
These chicken skewers are a perfect party food or a snack for one person. They are really quick to heat up in the microwave and have a lovely fragrant flavour. The satay sauce was delicious but maybe could have done with a hint more chilli- I do like my chilli!
Rating: ★★★★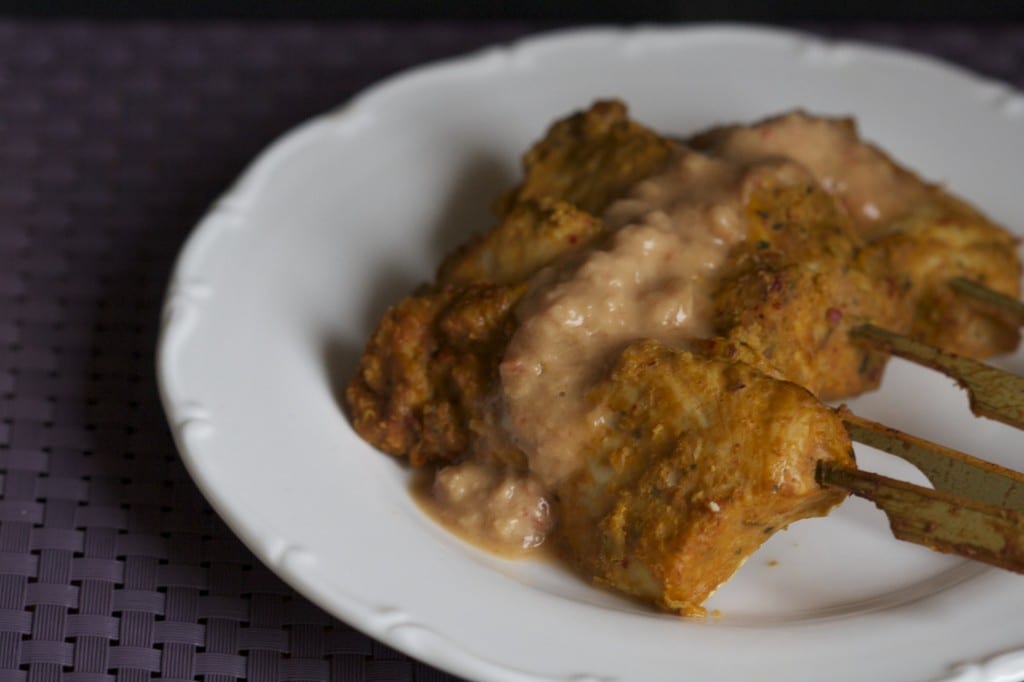 Taste of Thailand- Red Thai Spiced Fishcakes
Not the texture of your usual fishcakes, but in a good way! I hate that fishcakes are usually loaded with potato but these thai fishcakes had none of that. They were really tasty and quick to make in the oven. Delicious with the sweet chilli dip they came with. Great for a party or a starter.
Rating: ★★★★½
Taste of Mexico- Mini Taco Selection
This dish consisted of three tacos; chicken with chargrilled peppers and mature cheddar, ancho chilli beef with refried beans and chipotle peppers and roasted sweetcorn with butternut squash and feta.  Although the flavours were good they could have done with some more filling. A great party food option.
Rating: ★★★½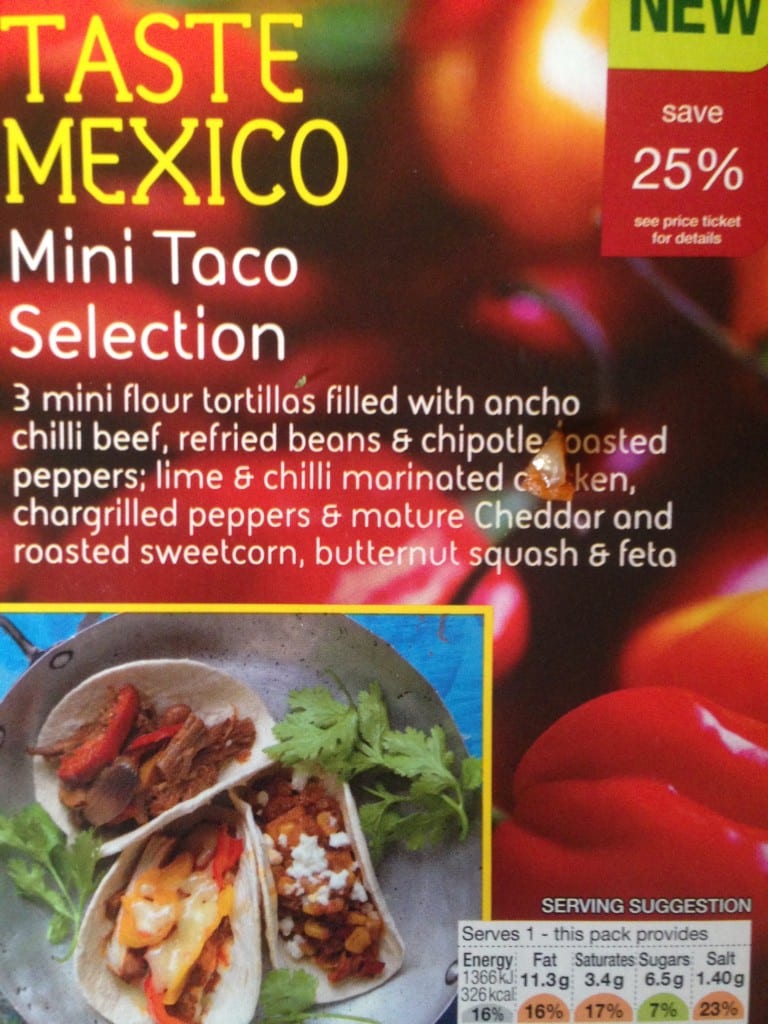 Taste of Mexico- Chorizo, Tomato and Chargrilled Pepper Molletes
I have to say when I was cooking these I was a bit skeptical because they didn't look overly appetising but the flavours were excellent with the chorizo nice and smokey without being overpowering. Again, this would be great party food and I could imagine it going down well served with some guacamole and sour cream. Although the taste was good I had to mark it down in terms of appearance.
Rating: ★★★½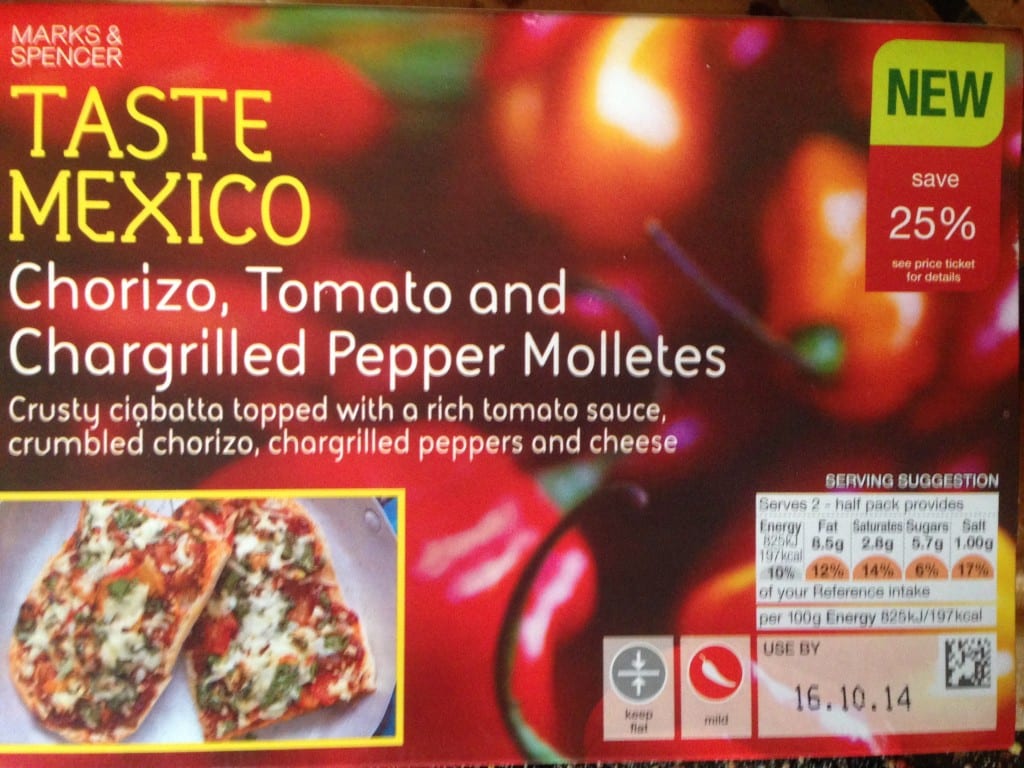 Taste of Japan- Chicken Katsu Curry
This chicken katsu curry was very tasty- the crispy chicken really hit the spot with just the right amount of spice from the sauce. The ginger and garlic rice was delicious and a nice change from plain rice. My only negative with this dish is that the cooking process is a little bit confusing – the chicken must be done in the oven and then the rice and sauce all being cooked separately in the microwave. It's not a big deal but sometimes the packaging makes you assume that everything can be cooked together. I'll be getting this again for sure!
Rating: ★★★★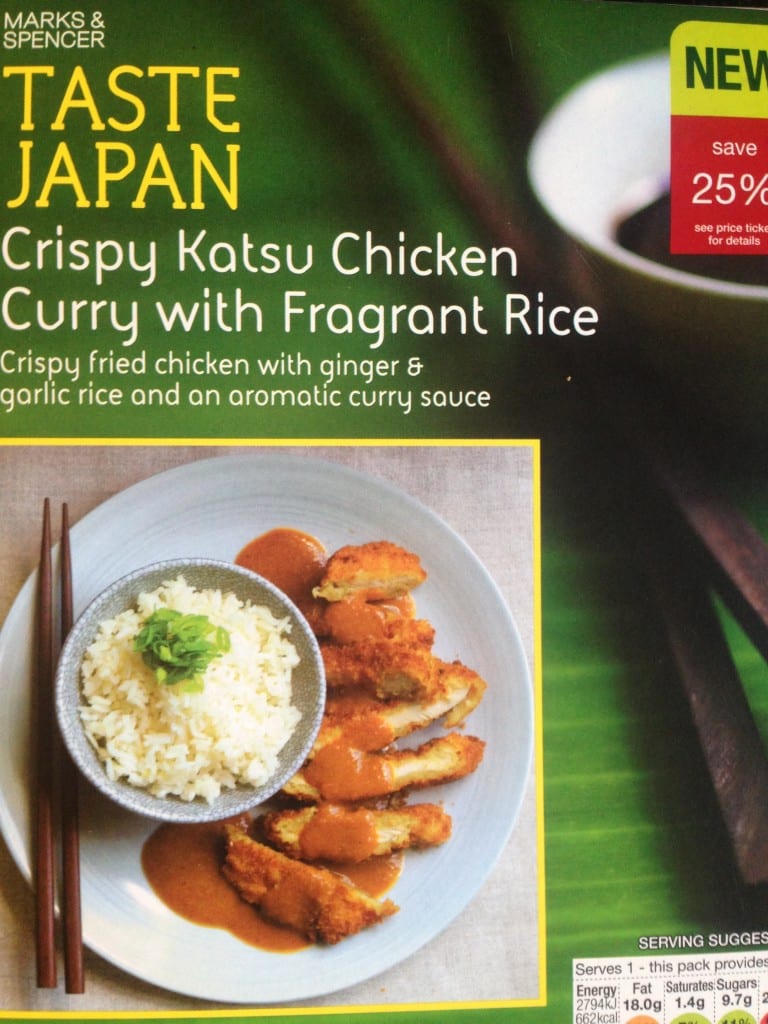 Overall I was very impressed with the range, and Marks & Spencer have done a great job at capturing the authenticity and fragrant flavours of the different cuisines. As we are heading into party season, there are some great options here that will definitely please a crowd. I'll be making my way through the other 30+ dishes available with their dim sum selection and Thai curries next on the list! To check out the full range and for more information check out the M&S Food website here.