If you follow me on Instagram or Twitter you'll see that I recently visited Kilkenny, a gifted stay as part of #TasteTheIsland (to get the disclaimer part out of the way!). This was not my first time in Kilkenny, and it certainly won't be my last- it's a fabulous town to visit for a short weekend away, filled with quaint streets, culture, restaurants and a bustling nightlife. This time, the focus was firmly on food, and we were lucky enough to have an action packed 2 days filled with food and fun ahead of us. Read my highlights below to see what I got up to!
Where To Stay
I stayed in the fabulous Kilkenny Hibernian Hotel which is located in the centre of the town. Kilkenny is a small town so it's possible to walk anywhere from here, which made it a great base for us. A delicious breakfast buffet was included in our stay, and dinner is also available in the hotel bar or in Harpers, the bistro style restaurant on site. The Hibernian Bar, the hotel's traditional pub, also offers more casual food in a cosy space. Our room was modern and stylish, and quite a decent size for 2 people, with a very welcome Nespresso machine (and a few complimentary pods!).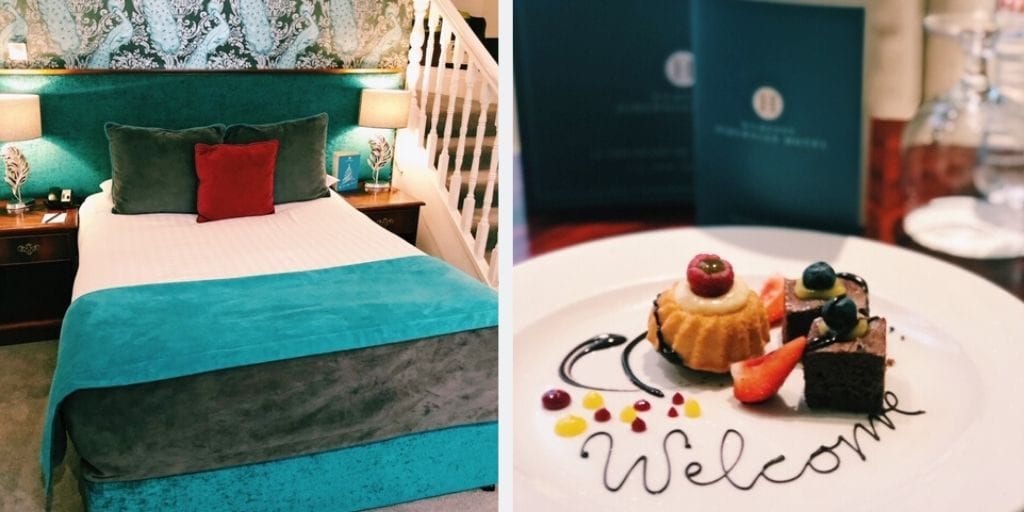 Where to eat
Brunch/Lunch: we had a great brunch experience at Butler House, which was a 2 minute walk from our hotel. An extensive brunch menu featured some of the usual brunch options – but we opted for something a little different with a brunch salad and a wild mushroom tart. There was a real focus on local, seasonal ingredients, and it is clear that careful thought has gone into the menu. Brunch is served in the beautiful and opulent Lady Eleanor dining room, which would be the perfect spot for celebrating a special occasion.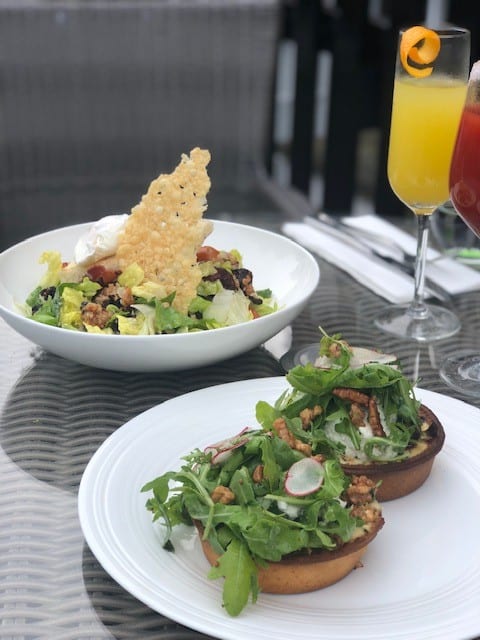 Dinner: We ate in the fabulous Anocht Restaurant in Kilkenny Design Centre. This restaurant has been recommended to me on many occasions, so I did have high hopes and it does not disappoint. Again, there is a heavy focus on local food, which is served in the stylish and modern setting overlooking Kilkenny Castle. Prices are very conservative considering the quality of the food, and I would not hesitate to recommend this restaurant to anyone. Full review on that meal to follow as it's too difficult to squeeze in here!
What to do
There is no shortage of things to do in Kilkenny, and you could easily spend a week here packing in all of the great activities. We were lucky enough to begin out trip with a food tour of Kilkenny by Anne from Kilkenny Tasting Tours, an experience not to be missed (read the full review on that here)!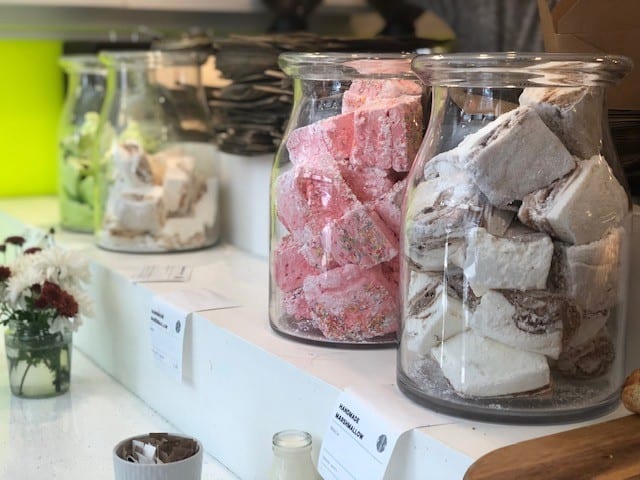 The Smithwicks Brewery is another brilliant activity- this was my second time doing the tour and I enjoyed it just as much in my return visit! It's a small brewery in the centre of the town, and offers a really engaging and informative tour.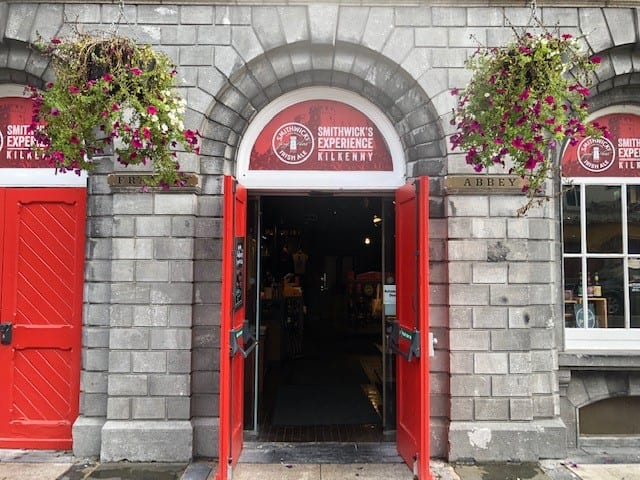 Kilkenny Castle, which dates back to 1195, is another must see, and whether it's a self-guided tour of the castle or a stroll around the beautiful gardens, offers something fun for the whole family.
Where to have a nightcap
Kilkenny has quite a bustling nightlife and there are no shortage of bars in the town. If you're looking for a cosy Irish pub or dance the night away, there is something to please everyone. For a delicious whiskey cocktail and great live music, the Dylan bar is a firm favourite of mine and somewhere I visit any time I'm in Kilkenny. If you've got your dancing shoes on and want to dance the night away in beautiful surroundings, then the Left Bank is the place for you!