When spending time anywhere, I like to explore the different delicacies a place has to offer. Having recently spent some time in Achill Island, I picked up some famous Dillisk seaweed at the country market in Ted Lavelles.
Seaweed is well known for its health properties, and I think the healthy glow of the people on this island are a testament to that! This particular type of seaweed is packed full of iron and protein and is more easily digested than land plants.
A lot of people, myself included, don't know what to do with seaweed! Thankfully the little packet I picked up had a lovely recipe suggestion on it that I cooked and thought I would share. I don't think breakfasts can get much healthier than this!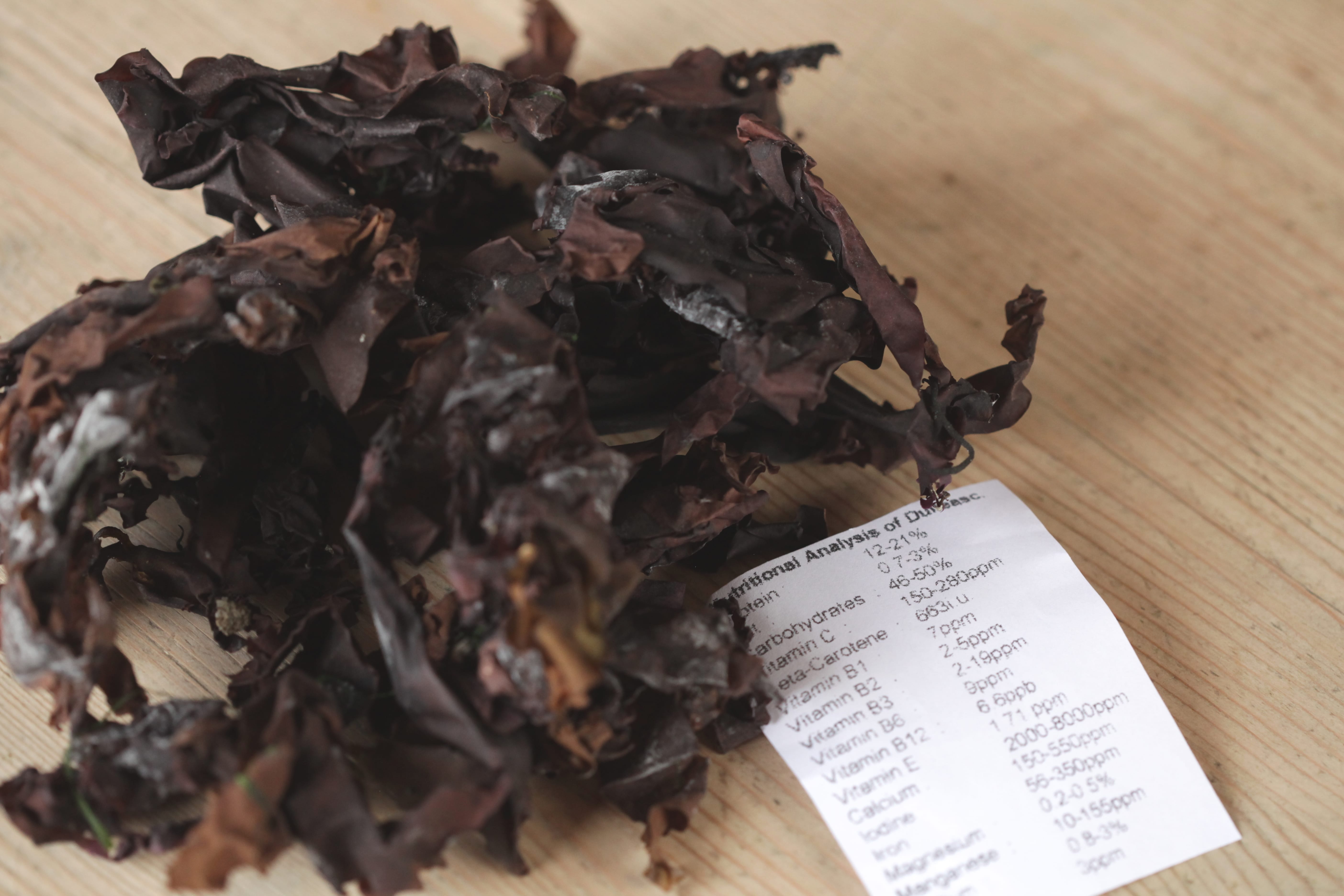 Ingredients
2 eggs
a knob of butter
a handful of Dillisk seaweed (as much or little as you like)
2 tbsp milk
black pepper to taste
parmesan shavings (optional)
 Method
Beat the eggs with the milk
Melt the butter in a pan
Add the eggs and tear in the seaweed while cooking
Add pepper to taste
Add some parmesan shavings to serve