This is not my first post about Rome, I was lucky enough to visit 2 years ago with Peroni, and had the most amazing time! I wrote about that in a blogpost here, and I also wrote about my trip to Naples, where I had the best pizza I've ever eaten.
This year we spent 3 nights in Rome before heading an hour north of the city to the beautiful town of Spoleto, for a friend's fairy-tale wedding. May and June is a great time to visit Italy, the weather was perfect and not too hot (it can reach 40 degrees in July/August).
Rome is very easy to get around, so 3 nights here is enough to pack in the main tourist attractions like the Vatican, the Colosseum, museums and all of the wonderful landmarks like the Piazza Navona, Spanish Steps and Trevi Fountain. It's quite easy to source information online on the various attractions the city has to offer, so for the purpose of this blogpost, I'll stick to the food!
Where I stayed?
I stayed in the Residenza San Calisto, which is located in the Trastevere area of the city. This is a really quaint area full of amazing restaurants, and slightly away from the more touristy areas. The location was perfect for us, with almost any attraction within a 25 minute walk. Walking is definitely the best way to get around the city- I would not be a fan of the overcrowded metro in the heat of the city! Not to mention, you stumble upon some gems when walking around the city that you might easily miss if you're not walking.
Where to eat gelato:
Punto Gelato has to be the best place to get gelato in Rome. It's near the Campo Di Fiori market so makes a nice pit-stop if you're in that area. We tried quite a few gelaterias and this was our favourite- and surprisingly had no queues unlike some spots around the main tourist attractions.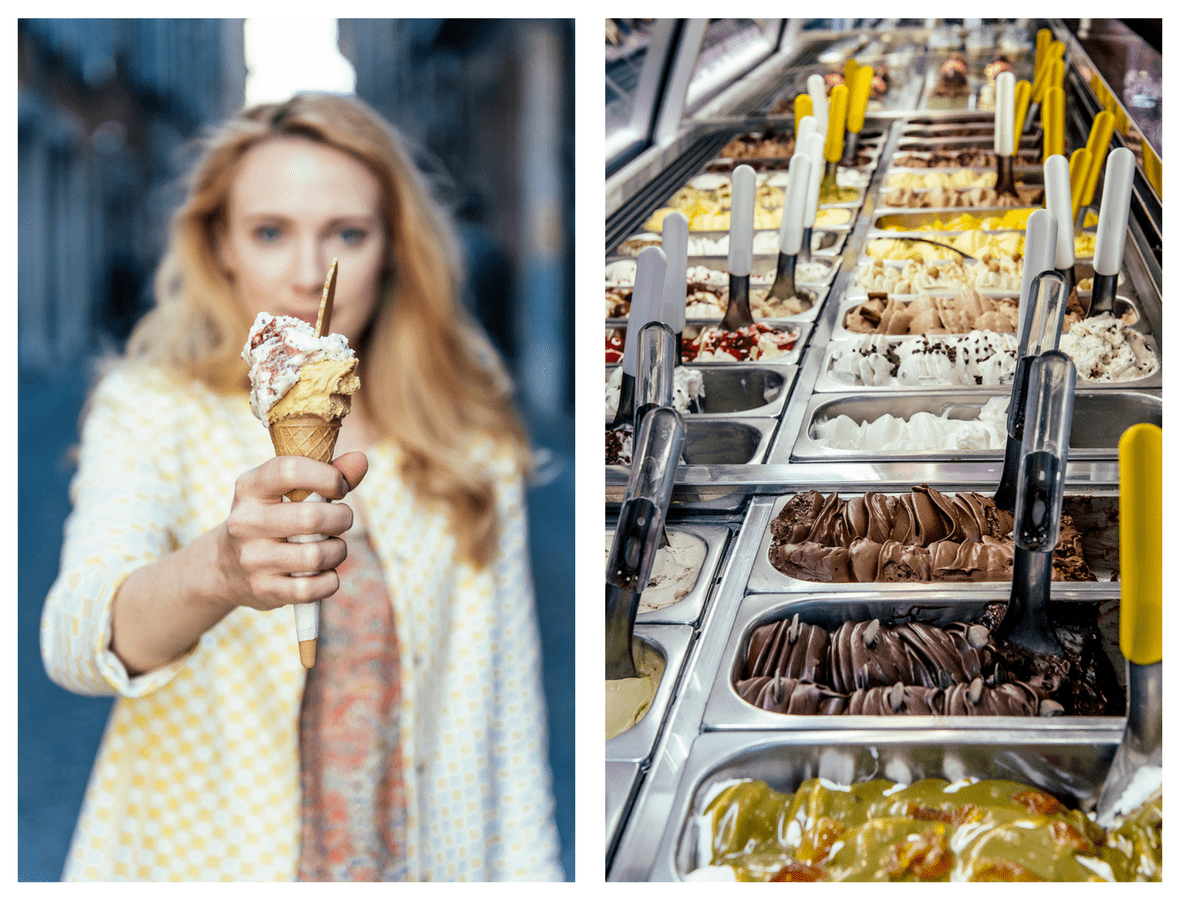 Where to have dinner near the Trevi Fountain:
Il Fachetto is a hidden gem just a 2 minute walk from the Trevi Fountain. This area is full of tourist traps but this little restaurant tucked away on a side street is a world away. The pasta is unbelievable, and the staff are great. I tried the cacao e pepe, the bucatini amatriciana and also the sea bream, and everything was just divine.
Where to have a splash out meal for less than €70:
Taverna Trilussa in the Trastevere area is a very famous restaurant and is definitely worth the hype. There is almost always a queue here, so either book in advance or go early since you will be asked to put your name down for a table. It's full of locals (always a good sign) and feels quite upmarket, so it would be ideal for a special occasion. We had a 3 course meal with a good bottle of wine for €70 which was excellent value for the quality of the food.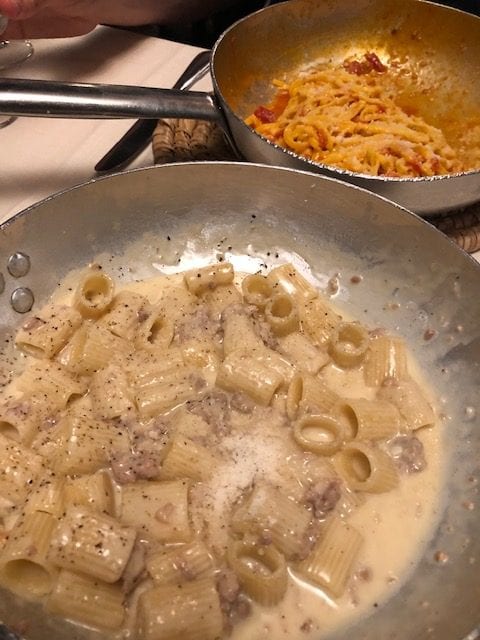 Where to get the best pizza:
Rome is not famous for pizza, so it can be difficult to come across a decent pizza restaurant. We were recommended Dar Poetta (also in the Trastevere area) by a number of people, and it did not disappoint. Like most other good restaurants in Rome, it is located on a little side street that you would certainly not stumble upon! No frills- just excellent pizza at a great price (about €8 for a large pizza and €3 for glass of wine).