This time last year I had the pleasure of visiting Cloughjordan House for a festive cookery class with Glenisk (I LOVED this experience, read all about it here). We made a feast of delicious festive dishes but this was definitely one of my favourites. While I wouldn't be a huge fan of mine pies, I was amazed at how much I loved this apple and mincemeat tart. The apple and the mincemeat flavours work perfectly together. This is going to go on my list of festive baking traditions from now on!
Ingredients
Pastry
150g plain flour
pinch of salt
80g cold butter cut into cubes
1 egg beaten
Filling
1 medium sized eating apple
25g sugar
20g butter
300g (approximately) of mincemeat
Crumble
80g plain flour
50g butter cut into cubes
40g soft brown sugar
100g of walnuts roughly chopped
Whipped Glenisk cream to serve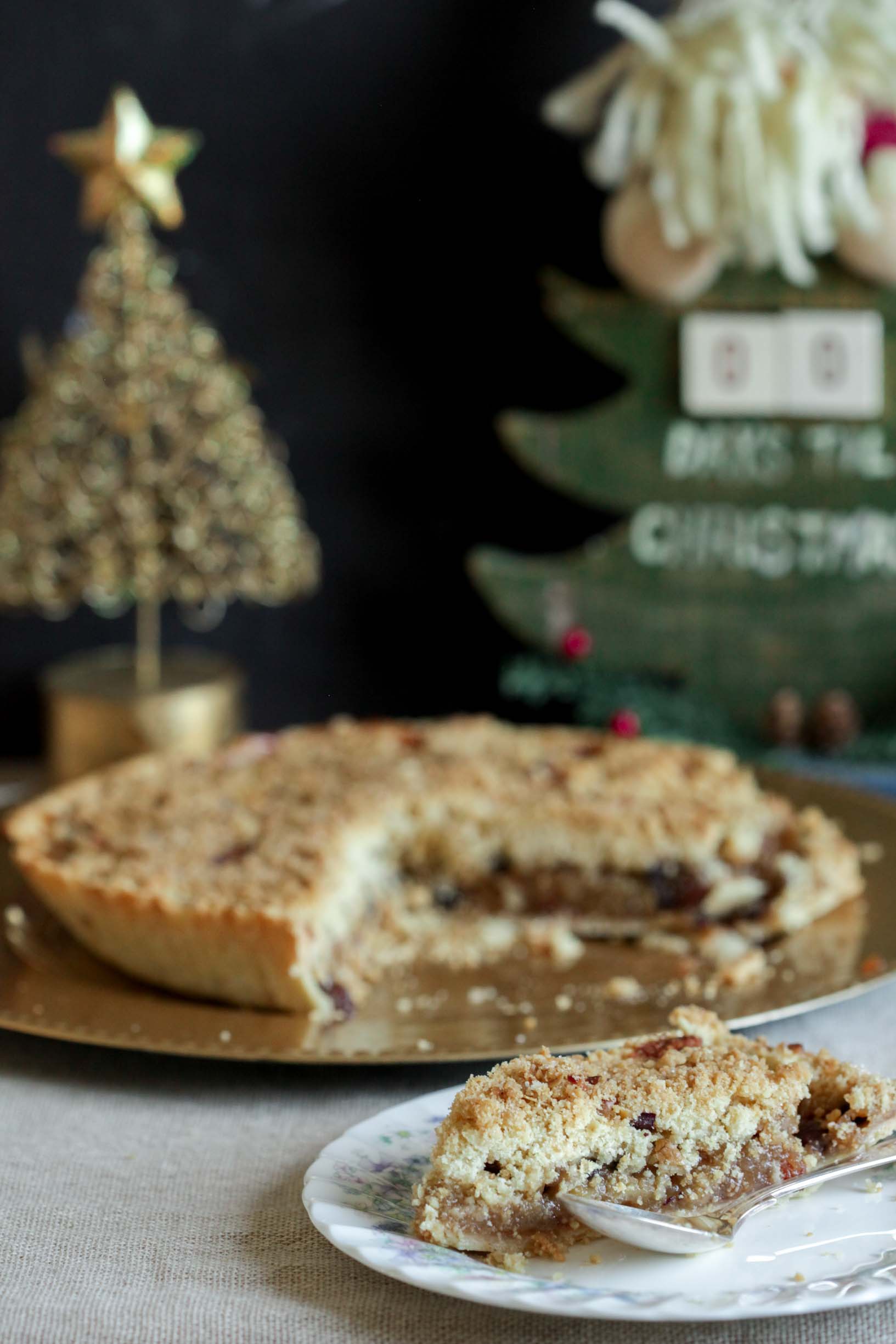 Method
1. Make the pastry by adding the butter to the flour and salt and rubbing it in to resemble breadcrumbs. Make a well in the centre, add the egg and bring the mixture together using a palette knife initially, then form a ball using your hands. If the mixture is too dry, sprinkle a little cold water over to bring to- gether. Wrap the dough with cling film and rest for 30 minutes, before rolling out to line your tin. (18-20cm) Place the lined tin back in fridge to rest for 15 minutes before filling with baking beans and baking at 200C for 15 minutes. (remove the beans for the last 5 minutes to allow pastry to brown).
2. Peel and chop the apple and place in a pan with 20g of butter and 25g sugar. Cook over a low heat until the mixture be- comes caramelised, then mix in the mince meat and allow to cool slightly be- fore spreading over the pastry base. Reduce the oven temperature to 180C
3. Prepare the crumble by placing the flours, and sugar in a bowl with the butter and rub in the butter until it resembles breadcrumbs. Stir in the nuts and spread evenly over the fruit in the tart base.
4. Bake for 25 minutes until golden. Serve warm with whipped cream.