Not even 2 hours from Dublin, Galgorm is ideal for a relaxing weekend break, and if the relaxation gets too much (although I doubt you will want to leave if you visit!), it's a short drive from Belfast city. The hotel itself is set on over 150 acres of parkland along the river Maine.
We arrived nice and early to make the most of our one night break and I was instantly impressed when we walked in the doors to open fires and we were greeted by Morris, who was doorman on the day. Morris later shared some really lovely information about the hotel with us. We were shown to our room with a beautiful view over the river and surrounding grounds. I love small touches, and it was lovely to have two bottles of Galgorm's own craft beer as well as some other little treats waiting for us in our room.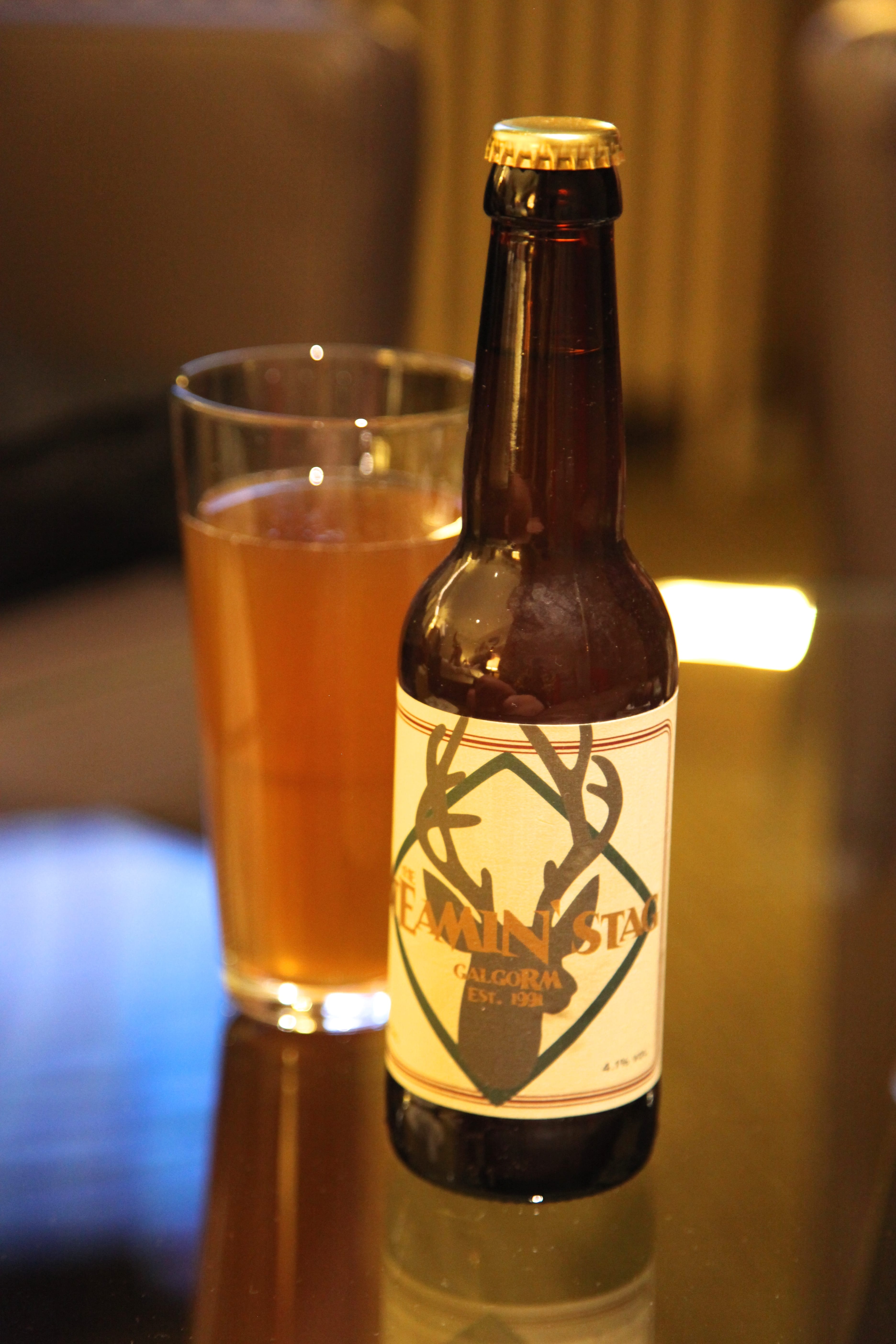 There are a couple of dining options, and we chose to eat at the River Room, Galgorm's fine dining restaurant, which has a clear focus on local Irish produce. The layout and low lighting of the restaurant make it somewhere great for a really special occasion. My starter of scallops with artichokes and a Gubeen chorizo crumb was served simply but very satisfying. Himself had the fillet of beef with fois gras for main which was mouthwateringly rich and delicious! I went with fish again for my main, this time the hake served with lobster, celeriac and crispy chicken skin. The fish was seasoned well and the flavours worked wonderfully with the chicken skin adding a nice contrast. The food and service was so good that I would be surprised if this restaurant doesn't receive a Michelin star in the next few years.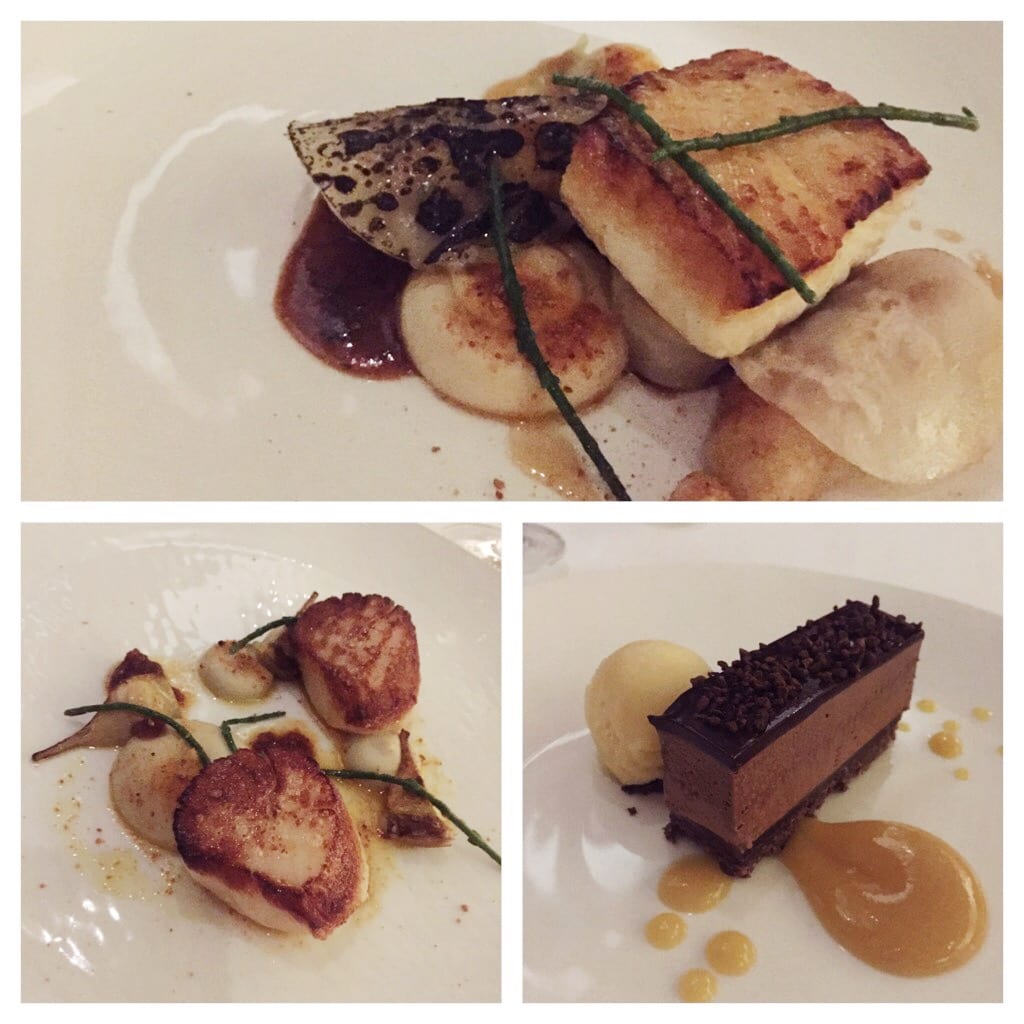 I had heard so much about the renowned Conservatory bar which has a seriously impressive selection of over 220 gins! For a gin fan like me I was in my element and a very helpful member of staff was more than happy to share lots of interesting information about the various gins on display. Himself is an avid whiskey fan so we headed to the resort's other bar, Gillys, who make a great whiskey sour. Gillys is a much more lively bar, so if it's a quiet drink you want, the Conservatory is everything you need!
Galgorm is clearly positioning itself as a leading spa resort. Having visited many spas around Ireland, I can easily say this is up there with the best. A reservation in the outdoor riverside hot tub is a must, and there is no better way to start the morning than sitting in the hot tub with a glass of prosecco in your hand overlooking the river! Everything about the spa from the staff to the changing facilities were fantastic.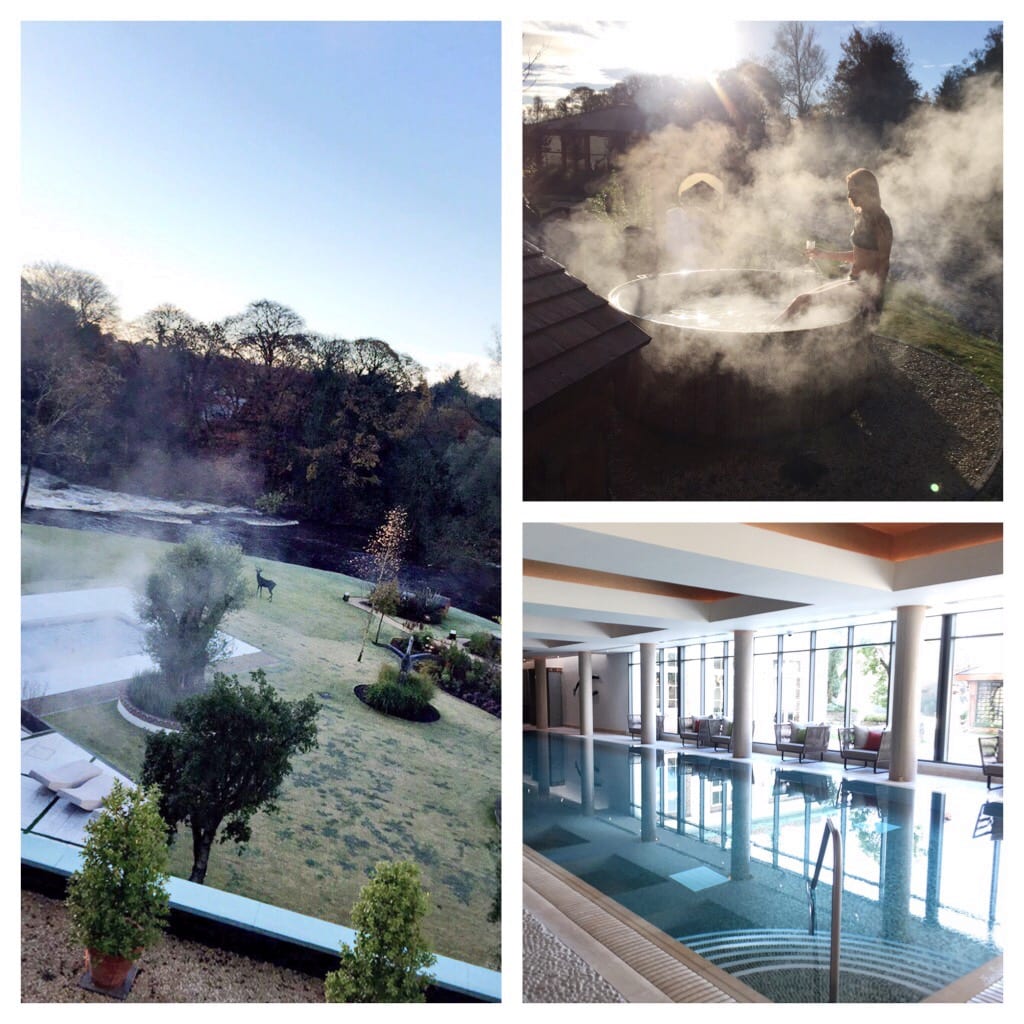 We left Galgorm feeling thoroughly relaxed and decided that it will be a yearly treat to ourselves. The only downside to our stay was not deciding to stay for two nights!
I received a complimentary stay at Galgorm which included one night BB&D. As always, I was under no obligation to write a positive review of my experience. I only write about complimentary experiences where I believe they are worth it for my readers and this is an honest account of my experience.