Lunch is really something that makes or breaks my day. Anyone who knows me will know that. Although I think about food most of the time (not going to lie about that!), my head is particularly consumed by the thought of what I will eat for lunch from the moment I wake up. Recently I have been trying to be a bit more health/money conscious by making my own lunch but that has slowly been going out the window!
I had been meaning to try the Bell and Pot for some time now. I arrived a little after lunch hour to a warm, cosy and inviting cafe.  The counter full of treats and homemade cakes and scones caught my eye on the way in and the decor is colourful and eclectic.
The menu has a variety of sandwiches, soup, and specials (and delicious sounding breakfasts for the early birds) and after much deliberation I went for a soup and salad combo (all gluten free). This wasn't actually on the menu which I thought strange as there were soup/sambo options available, but the friendly waitress didn't see a problem with my request. A tasty cup of sweet potato soup was just what I was in the mood for and finished off with my salads of beetroot and goats cheese and chickpea and mixed leaf, was a perfect lunch. I was eyeing up the scones on the counter which looked delicious but I was just too full to try one!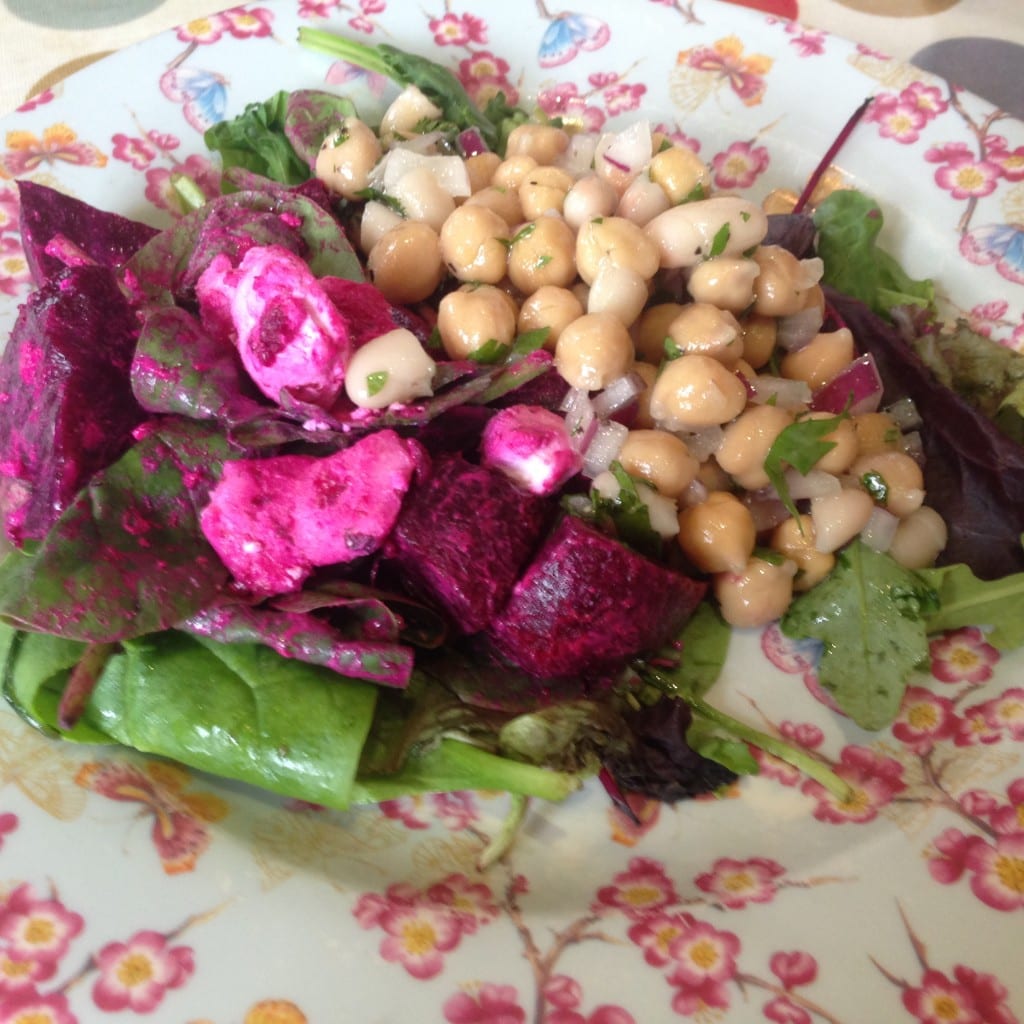 I could totally see myself spending an entire rainy day at the Bell and Pot, and I loved the idea of their book exchange. This place is such a little gem and I can't wait to work my way through the menu here!
The Bell and Pot, Mercer Street, Stephen's Green, Dublin 2
Review: The Bell and Pot, Dublin