Visa contactless is all about seamless, hassle-free purchasing and to celebrate this, Visa Ireland are giving away a whopping €250 prepaid card. With 20,000 merchants now accepting Visa contactless payments, you'll be spoiled for choice if you're the lucky winner!
To enter, simply tweet your favourite restaurant meals for under €30 to @VisaIreland, or share on Facebook, and give a shout out to the restaurant that supplies it. Don't forget to use the hashtag, #contactless! Winners will be contacted by Visa on Twitter or Facebook on Monday March 14th, so you've plenty of time to get entering.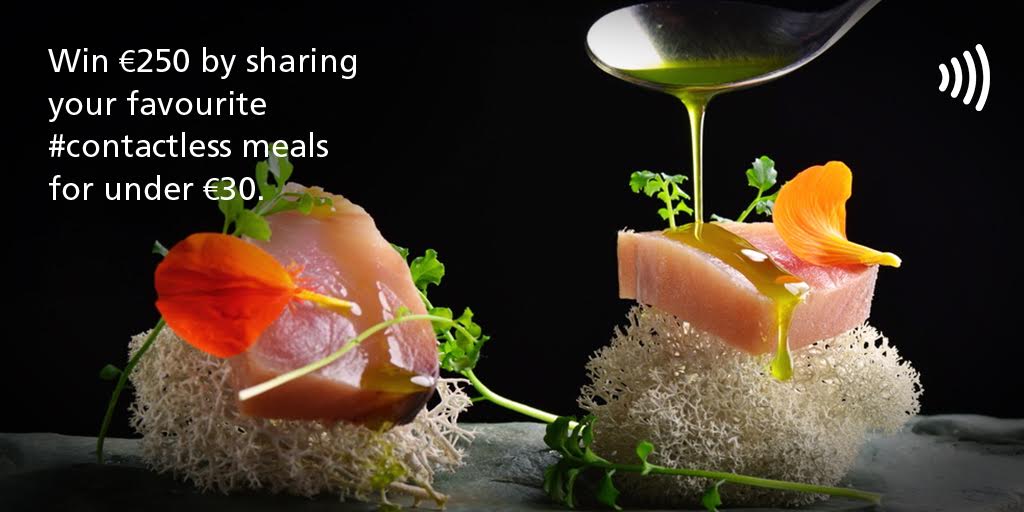 To get some ideas, check out my blog posts – Where to Dine in Dublin Using Visa contactless and Best Value Early Birds in Dublin for Under €30. If healthy food is more your thing, have a look at my Visa contactless Guide to Healthy Lunches in Dublin.
A few terms and conditions apply, check them out on https://www.visa.ie/terms. Good luck everyone!