With an abundance of great quality restaurants in Dublin, it's easy to get a healthy lunch without compromising on flavour. I've created a list of some of my favourites in Dublin to suit all budgets, whether you're looking for something to take back to the desk or something a little bit more formal. When you're on the go, Visa contactless offers a quick and convenient payment method, which you can use at any of the eateries listed below!
Blazing Salads
Blazing Salads is a bit of an institution in Dublin, and if you eat here you can easily see why. It's a great spot to get lunch on the go and their selection of both hot dishes and salads is excellent. Their salad bar is priced by weight meaning you can get as much or as little as you want. They even do a great vegan friendly apple slice which is DE-LISH.
Saba
Saba have recently added some new paleo dishes to their menu following their popular "caveman" month in January. I love the vibrancy of flavours of their dishes, which use natural ingredients and are full of health benefits. Many of the items on their menu, which was created by head chef Taweesak Trakoolwattana, are also gluten free making this a great option for those who are coeliac or following a gluten free diet. Their express lunch menu is just €13.95 for two courses and features their new paleo friendly caveman curry.
The Woolen Mills
The Woolen Mills pride themselves on using the best of Irish ingredients, and they also have a very well thought out menu to showcase this. A large saladbox from here will only set you back €8.95. My favourite is the smoked tofu and roasted sweet potato with grilled broccoli, baked cashew nuts and a peanut and lime dressing. Full of omega 3, super healthy and absolutely no compromise on flavour!
Cornucopia
Cornucopia on Wicklow Street is one of Dublin's most established vegetarian restaurants. Their food is all made in-house using the best in local organic Irish ingredients. The menu changes daily but usually features delicious soups, salads and hot pots. Their signature Dine in Dublin dish, a raw chocolate and raspberry torte, will be available for the duration of the festival. Definitely one to try!
Farm
Locally sourced, nourishing food is what Farm are all about. Organic egg white and feta cheese omelette and salmon with cauliflower and broccoli "cous cous" are some of the stars on their wholesome lunch menu. With a very relaxed atmosphere, it's an ideal spot to rewind and enjoy a healthy and hearty lunch. It's also one of the few places in Dublin with free range chicken wings on the menu which is always nice to see!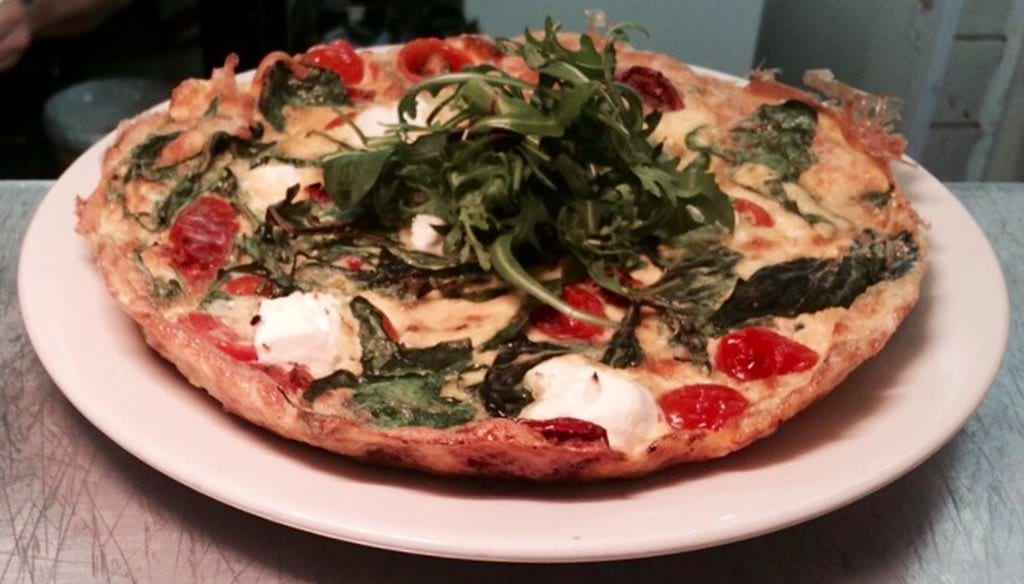 The restaurant's listed are all taking part in Dine in Dublin which takes place from February 22nd to 28th. To check out events and festival special offers, visit the Dine in Dublin website here.