This is a really great meal that is quick to make when you're rushing about during the week. Simply blitzing up some Keogh's sweet chilli and red pepper crisps really transforms a simple piece of salmon into a tasty family favourite! What's better is that Keogh's full range of crisps are now completely gluten free.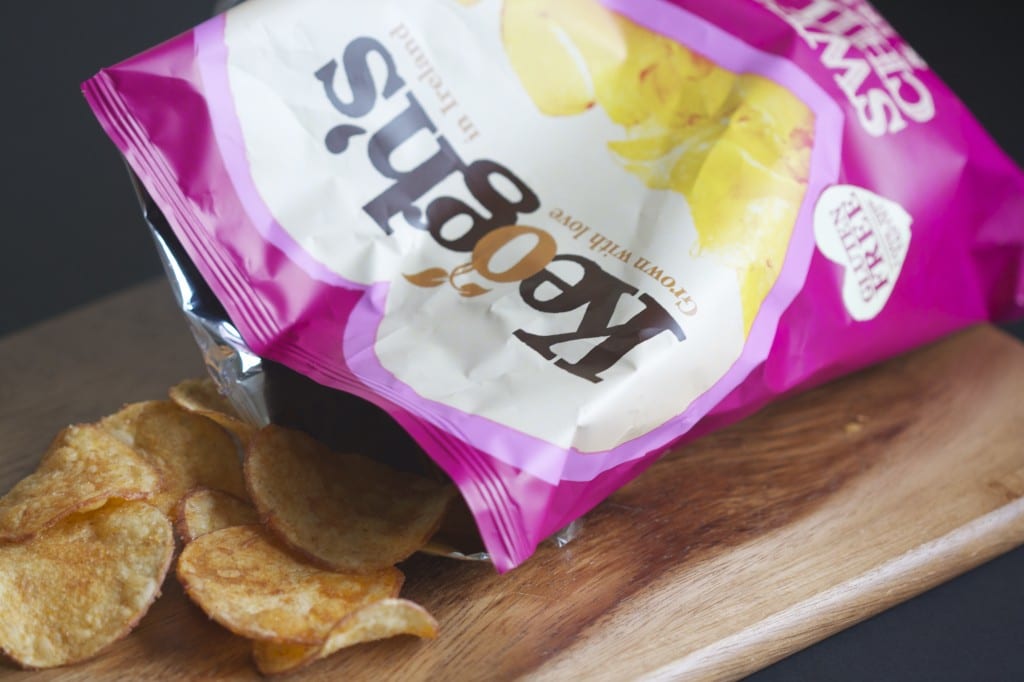 Ingredients
4 darnes of salmon
1 large egg, beaten
1 packet of Keoghs sweet chilli and irish red pepper crisps
potatoes and asparagus, to serve
Method
1. Preheat the oven to 190°C
2. Rinse the salmon in cold water, remove any visible bones, and pat dry with kitchen paper.
3. Use a blender to pulse the crisps down to a crumb consistency but not too fine (or just put them in a sandwich bag and bash them with a rolling pin!).
4. Pour the beaten egg into a wide bowl, dip the fish one portion at a time to coat the surface thoroughly, then drain off any excess liquid.
5. Coat each portion with the crisp crumbs and place on a lined baking tray.
6. Bake in the preheated oven for 20 minutes until golden and crispy.
This is delicious served with some Keogh's baby potatoes and stemmed asparagus. A delicious, quick and healthy midweek meal!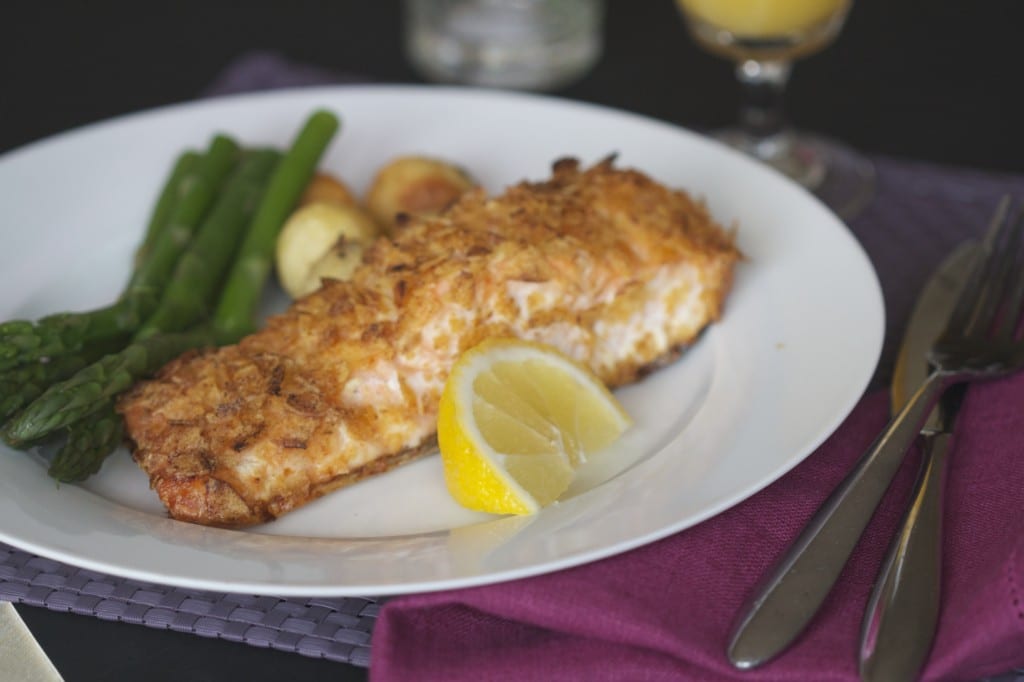 Keogh's Farm Favourites Multipacks are now available in SuperValu natiowide, RRP – €3.69. The multipack contains six packets of Keogh's Farm favourite gluten free crisps, 2 x Dubliner Cheese and Onion, 2 x Atlantic Sea Salt and Irish Cider Vinegar and 2 x Roast Beef and Irish Stout, meaning you can now enjoy more of their delicious flavours at home or on the go. For more information check out their website.