Eggs are one of the most versatile ingredients to cook with and are also packed full of nutrients. I've added a bit of spice to mine and adde in some leftover sweet potato and other tasty nutrient packed ingredients. This is super quick to make and proves that "clean" eating can be both simple and tasty. A delicious and healthy way to start the morning and served with some avocado, it's guaranteed to fill you up!
Ingredients (Serves 2)
4 eggs
1 tomato, diced small
2 asparagus spears, chopped
1/4 sweet potato, cubed and baked (great for using up leftovers)
1/2 tsp cumin
1/2 tsp turmeric
1 tsp tamari or soy sauce
1 avocado, sliced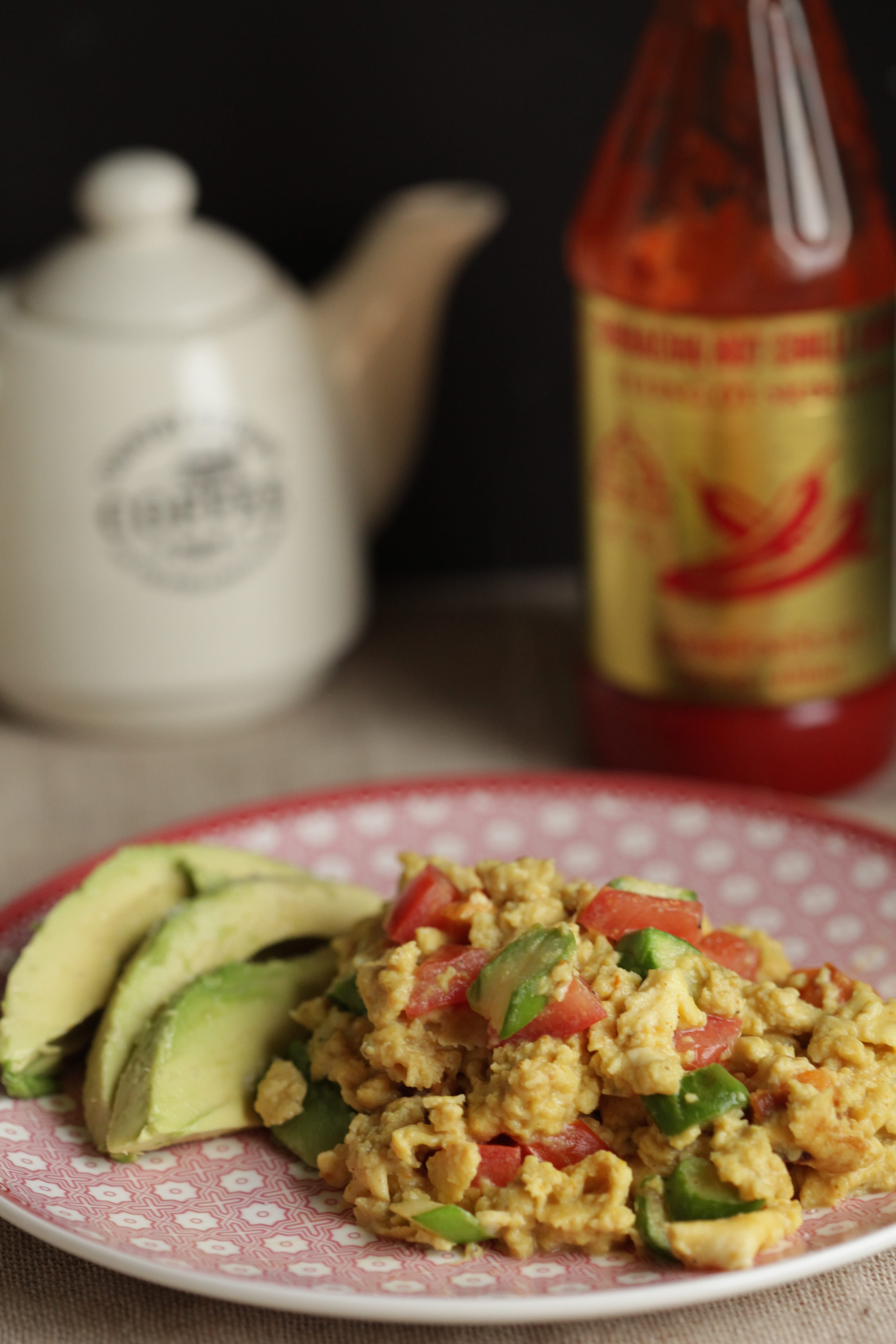 Method
Place the asparagus into a bowl, cover with boiling water and microwave for 1 minute on high. Drain and set aside.
Beat the eggs and add cumin, turmeric and tamari or soy sauce.
Heat a small amount of oil (coconut or olive oil work well) in a medium pan.
First add the asparagus and cook for about a minute, followed by the eggs.
Once the eggs begin to cook add in the sweet potato and tomato (you just want these to be heated and not turn mushy).
Once the egg mixture is cooked to your liking, serve with the sliced avocado. I also love to serve this with some chilli sauce for an extra kick.