This is a simple and fresh recipe that's great served simply on its own or with some baked white fish. Risotto uses simple ingredients but you do need to watch it and keep constantly stirring to ensure a creamy texture. It's definitely worth that little extra effort!
Ingredients (Serves 2)
8 asparagus spears (4 chopped, 4 whole)
150g risotto rice
2 garlic cloves, sliced
1 small onion, finely chopped
2 tbsp olive oil
A splash of white wine
600ml hot chicken stock (I use a knorr stock pot)
Parmesan, as much or as little as you like!
Salt and Pepper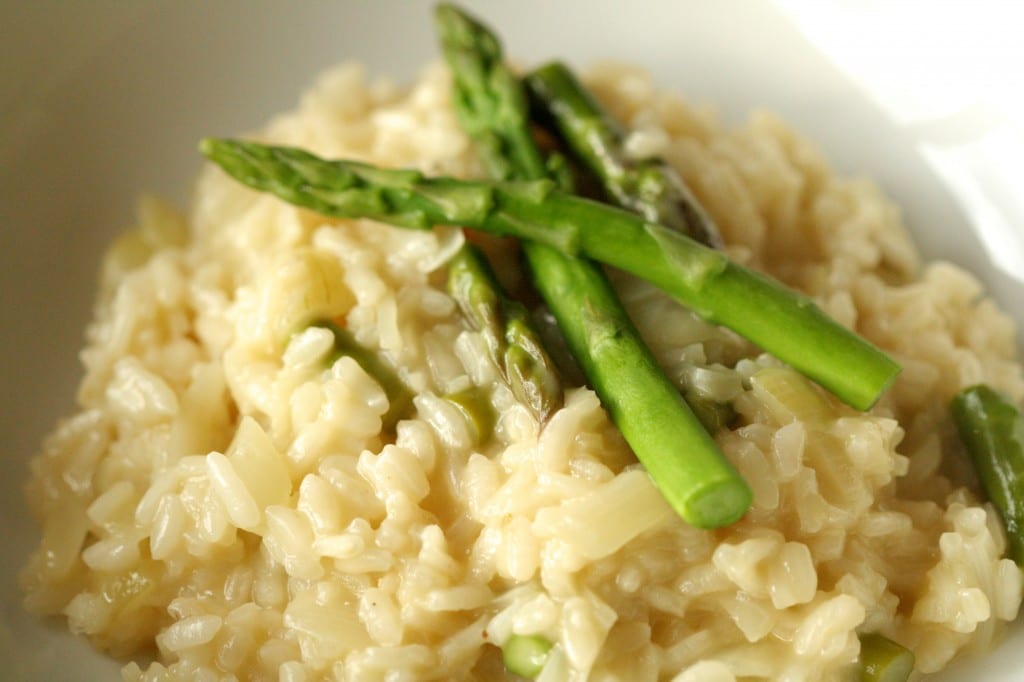 Method
1. Heat the oil in a medium pan and fry the onion and garlic (don't let it brown) on a low-medium heat for about 10 minutes.
2. Add in the rice and stir around for 2 minutes, then add the wine and allow the rice to absorb all of the liquid.
3. Add the hot chicken stock 1 ladleful at a time, only adding more when the current liquid has been absorbed. Continue doing this for about 20 minutes.
4. At this stage the rice will be almost cooked so add in the asparagus and stir for a few more minutes.
5. Remove from the heat and stir in a spoon of butter, the parmesan and seasoning. It's ready to serve!