I took a bit plunge recently and decided to get myself braces! I had been deliberating this for YEARS and after a consultation with Dental Options in Clane, I decided it was about time I bit the bullet! How does this relate to chocolate you ask? Since Clane/Kildare wouldn't usually be an area I would end up in, I've decided to use my monthly visit to Dental Options as an excuse to visit as many lovely eateries in Kildare as I can!
After a quick chat on Twitter, I was recommended L'Art Du Chocolat by @WinesDirect. The place itself is on the main street in Maynooth and the minute you walk through the doors you can get the lovely smells of freshly brewed coffee and pastry. There is a large display at the counter filled with french pastries and of course an array of their hand made chocolate which is all made on site (you can see into the working kitchen from the cafe).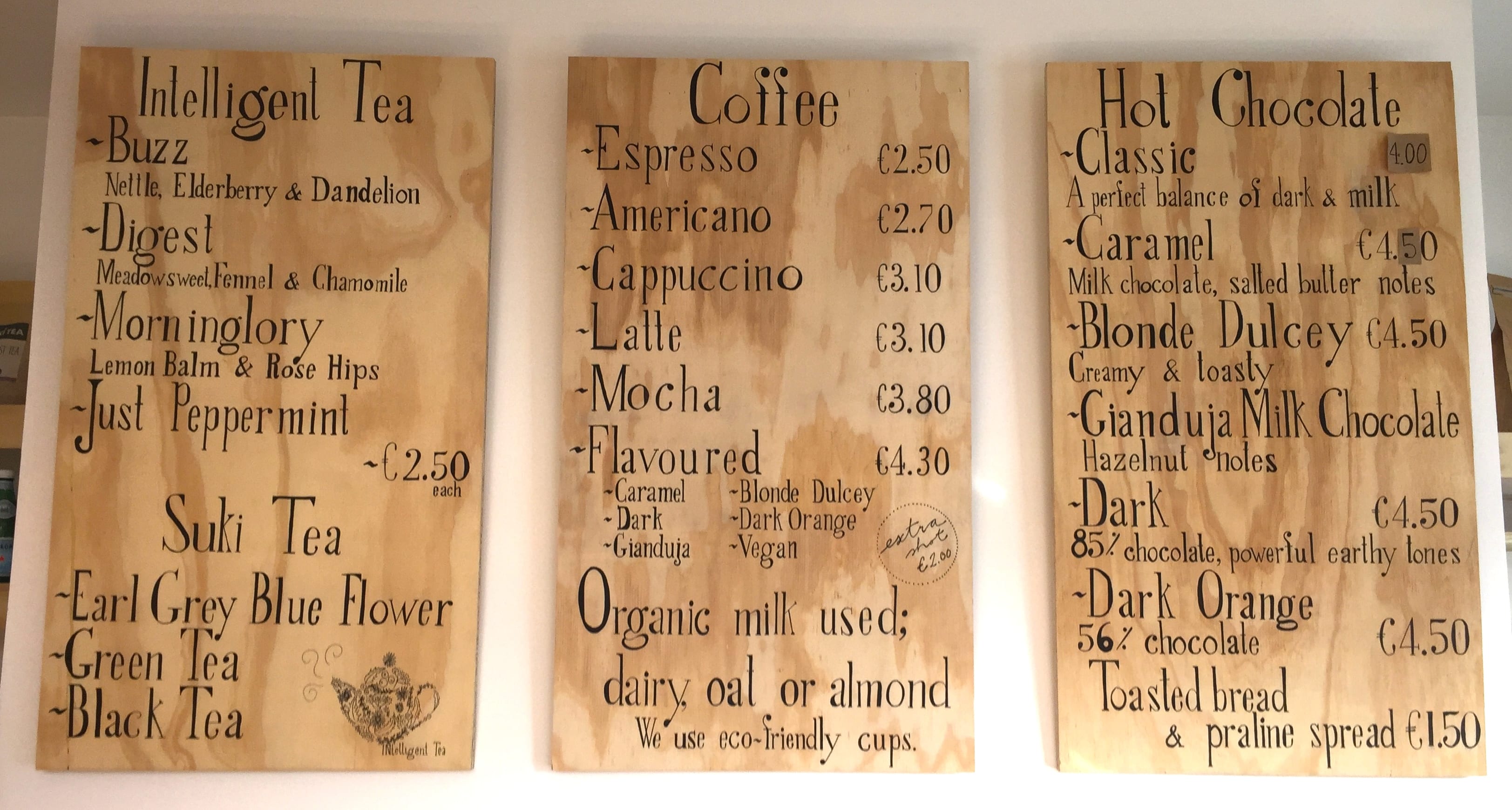 Unusually, my lemon merengue pie was served first! This was fine with me and gave me a chance to take some photos while I waited for my croque monsieur. A croque monsieur is something I have ordered so many times and it actually quite difficult to get right. I would also like to point out that I am not French so perhaps I am no expert on this, but I do know what tastes good and what doesn't! This croque monsieur was served on a grainy brown bread which I had never seen before but it worked really well and the flavour complimented the slightly bitter flavour that cheese can have. The ham was also 'proper' ham which makes a huge difference. Overall I have to say it was an excellent sandwich.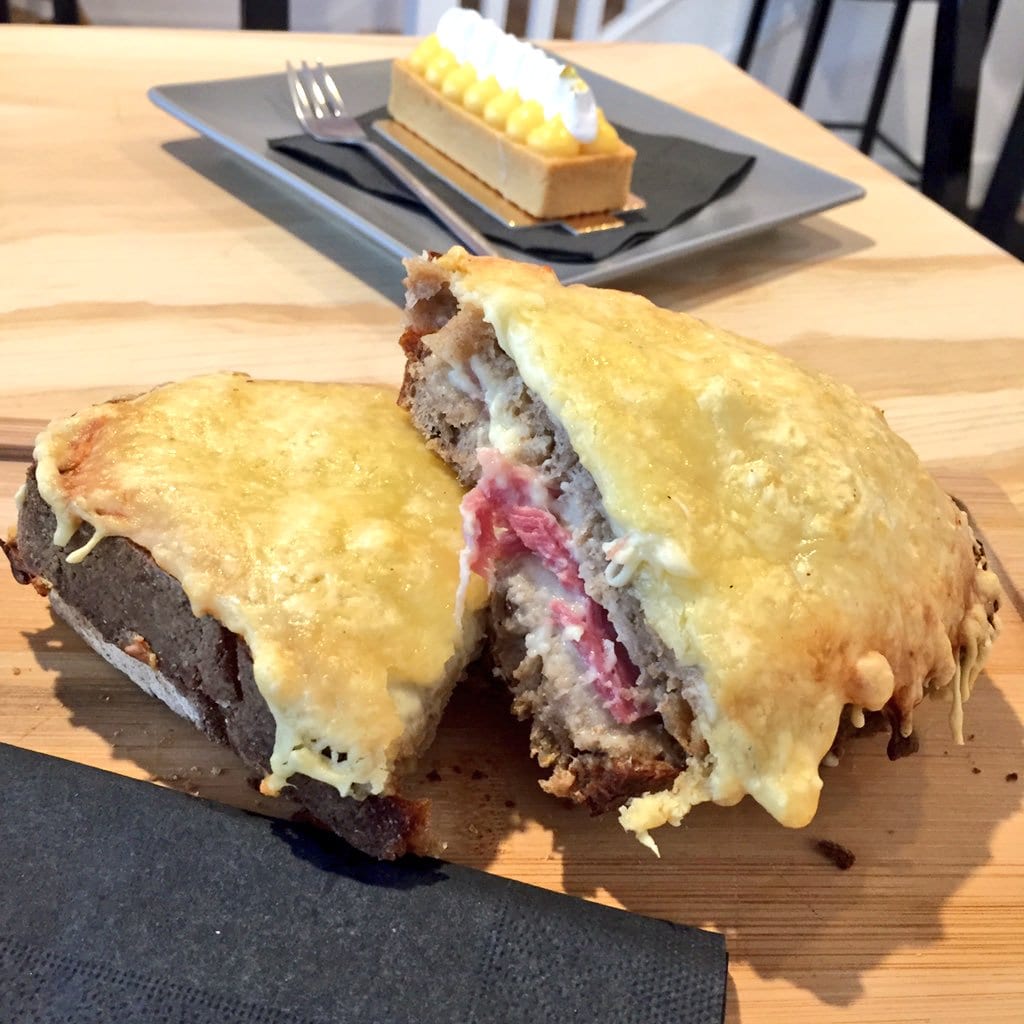 Anyone who knows me will know my absolute favourite cake/dessert is lemon merengue pie. So many things can go wrong like bad/soggy pastry, the use of gelatine or an overdone merengue topping. I can safely say that L'Art Du Chocolat's lemon merengue was one of the best I've had in Ireland. The pastry was thin and crisp, the amount of filling was perfect, as was the texture and flavour of it, and the merengue topping was light and marshmallowy. The presentation as you can see from the photo is absolutely superb.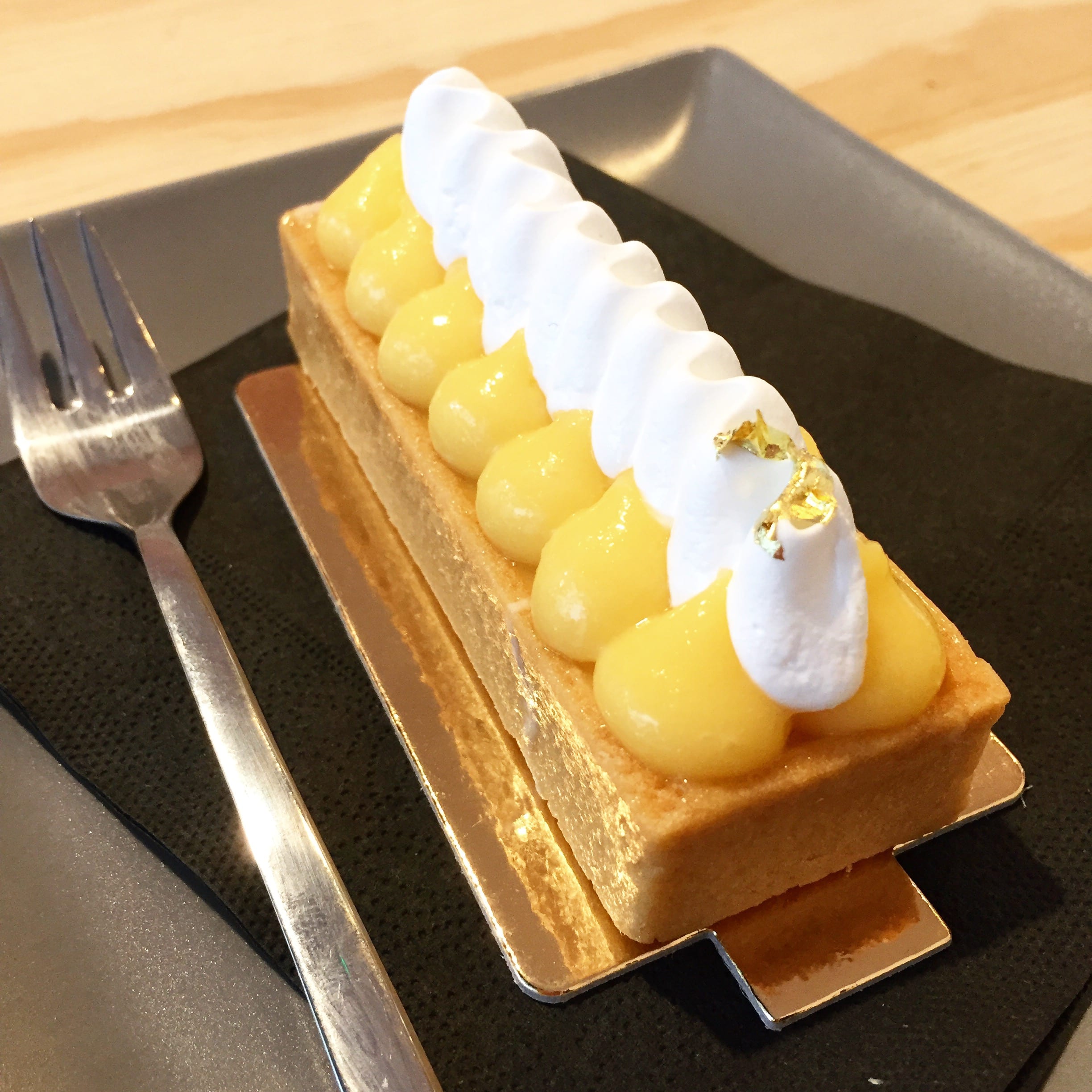 On my way out, I could't help but buying myself a pack of their drinking chocolate mix to bring home. I've become a bit of a hot chocolate fiend since winter started and this is one of the better ones- not too sweet with a rich taste of cocoa. If you're ever in the area I would highly recommend a trip to L'Art Du Chocolat!
www.lartdu-chocolat.com