The latest AA foodies meet up was to somewhere new for me, Coppinger Row. I don't know how many times I've walked passed this place on a sunny evening, with the terrace always buzzing, but for some reason it was one of the few restaurants in Dublin I hadn't yet visited despite hearing nothing but positive reviews.
We were greeted by the lovely restaurant manager, Erica, and seated at the bar for a little gin tasting with Tommy, their very talented and knowlegable mixologist. We picked up some tips and tasted some great gins including one that really intrigued me, Bertha's Revenge, an Irish gin made from milk whey.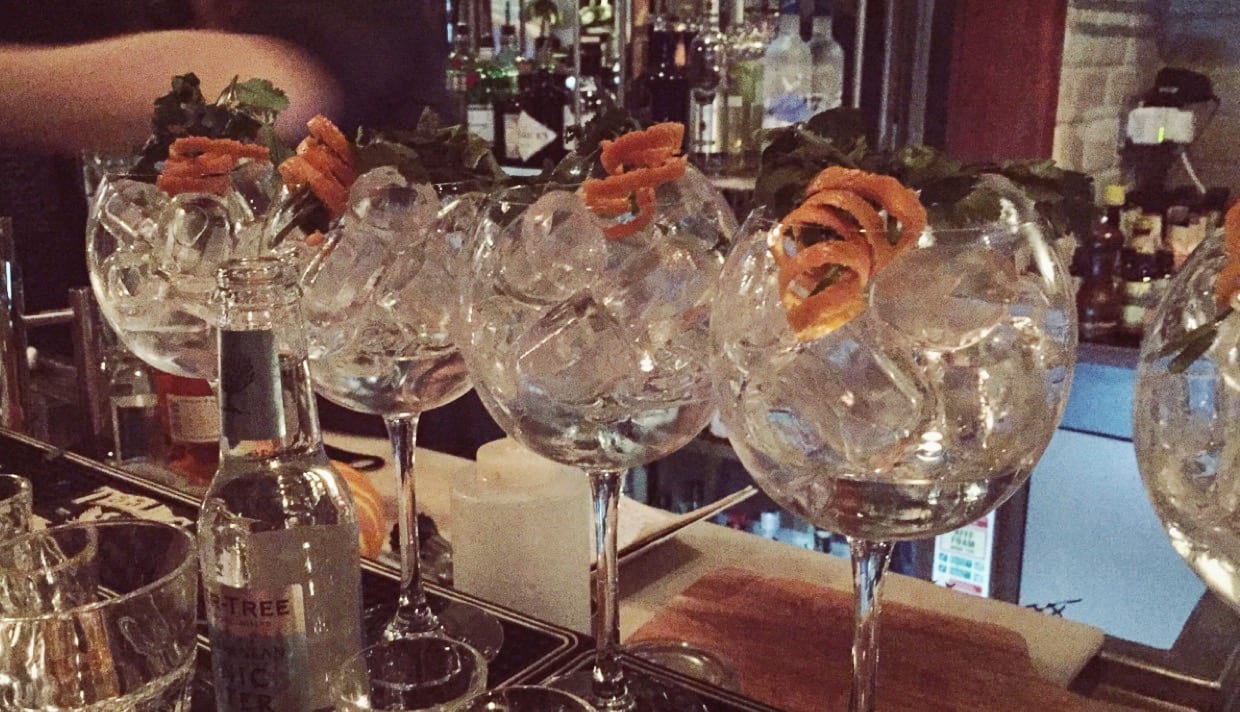 We had an eight course menu to look forward to, first up was a BBQ oyster with Merquez sausage. I absolutely love oysters and this was a new take on it for me, and it tasted absolutely delicious. Next was the classic combination of scallop with pork belly, pea and pancetta. The scallops were perfectly seared and the texture worked well with the crispy pancetta, with the pea puree adding a nice hint of sweetness to balance the dish.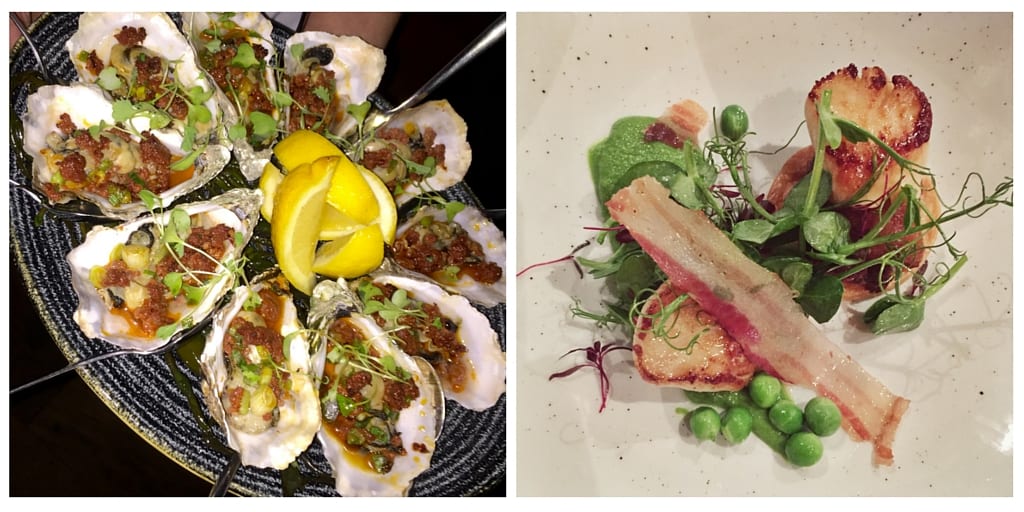 A rich braised duck and taleggio cheese ravioli followed (see photo below left- it was gorgeous!). Our final course was lamb rump with an aubergine caviar. The lamb was tender and perfectly cooked with a nice hint of pink in the centre. The herb crust provided a nice freshness to the dish.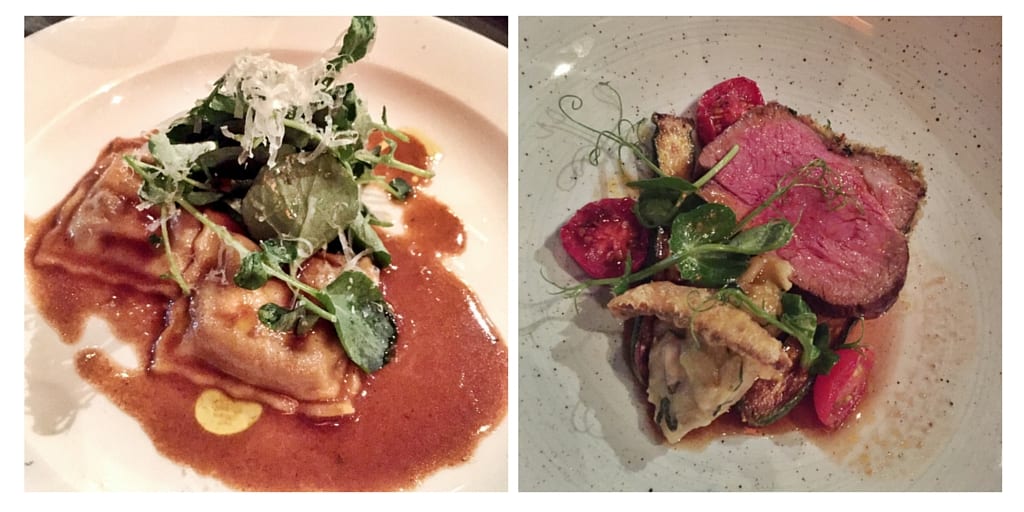 Honey and yoghurt semi fredo was the perfect end to the meal. Served with a pistachio brittle, I found the dish very light and not overly sweet. A great end to a delicious meal! The restaurant had recently been awarded two AA rosettes which was not a surprise given the quality and flavours of the food we had on the night.
AA Foodie events are open to everyone, if you'd like to express interest in attending, visit their website here. A further peak at the night can be seen in the video below!