Irish Times Food Quiz
Join Tom Kelly on November 12th to be tested on all your foodie knowledge as part of the Irish Times food month. The annual food and wine quiz takes place in House Leeson Street with tickets priced at  €30 per head (including a three-course tapas menu with wine). Email welcome@housedublin.ie for bookings.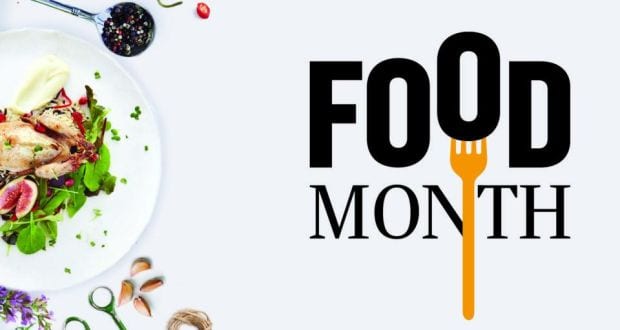 Fallon and Byrne Christmas Extravaganza
Fallon and Byrne's annual christmas evening will take place upstairs in their Ballroom on Exchequer Street on November 12th. The festive evening gives you a chance to meet food producers, try some samples, and get a sneak preview of new food products.  This is the true beginning of the festive season!

Fermented Foods Workshop
Fermented foods have huge health benefits, containing probiotics, vitamins, minerals and enzymes which have a positive impact on gut health. Join Sara on a 2 hour introductory session where you will run through the very basics of cultured and fermented foods, their benefits and how you can incorporate them into your life. On the day, you will learn how to make Kefir (fermented milk drink), sauerkraut (fermented cabbage) and you will also go home with milk kefir grains to help you get started with fermentation at home! Click here to book. 

Soder & Ko Flavour Fest
This coming Thursday November 12th, Absolut + SÖDER+KO present 'Flavour' a one night only Food, Mixology + Music Experience that promises to be a feast for the senses. Chef Kwangi Chan will be cooking up tempting tasters to compliment Absolut cocktails with DJ sets from David Kitt, the Greedy Pig and Lasertom. The Native Blenders will also be on hand mixing up some cocktails with Ireland's wonderful botanicals.  For more info, click here.

Further Afield… Pop up Dinner at Ballymaloe
Ballymaloe cookery school, Ireland's leading culinary institution, is hosting a pop up dinner with Slow Food Ireland this coming Saturday November 14th. Special guest Jared Batson and his friends from The Nomad Food Company, Chicago will provide you with the most delicious of foods using locally sourced ingredients that are guaranteed to get your tastebuds going! Tickets are €40 (€45 for non members) with all proceeds going to the East Cork Slow Food education project.