As a seafood fanatic, I have been making my way around Howth's many great restaurants. Findlaters was my most recent port of call after a few cocktails in the sun in the Bloody Stream across the road. Findlaters is one of the first venues you will pass when driving into Howth, a huge place which has a bar offering casual dining, and a more formal restaurant upstairs. We dined in the bar on our visit which has a wide variety on the menu including fish, pasta, steaks and burgers. On my way in, I eyed up another diner's big bowl of mussels so decided to order them for myself, and they were plump and delicious served in a magnificent garlic and white wine sauce.  My friend's seafood crostini consisted of a lovely selection of fresh crab, smoked salmon and prawns.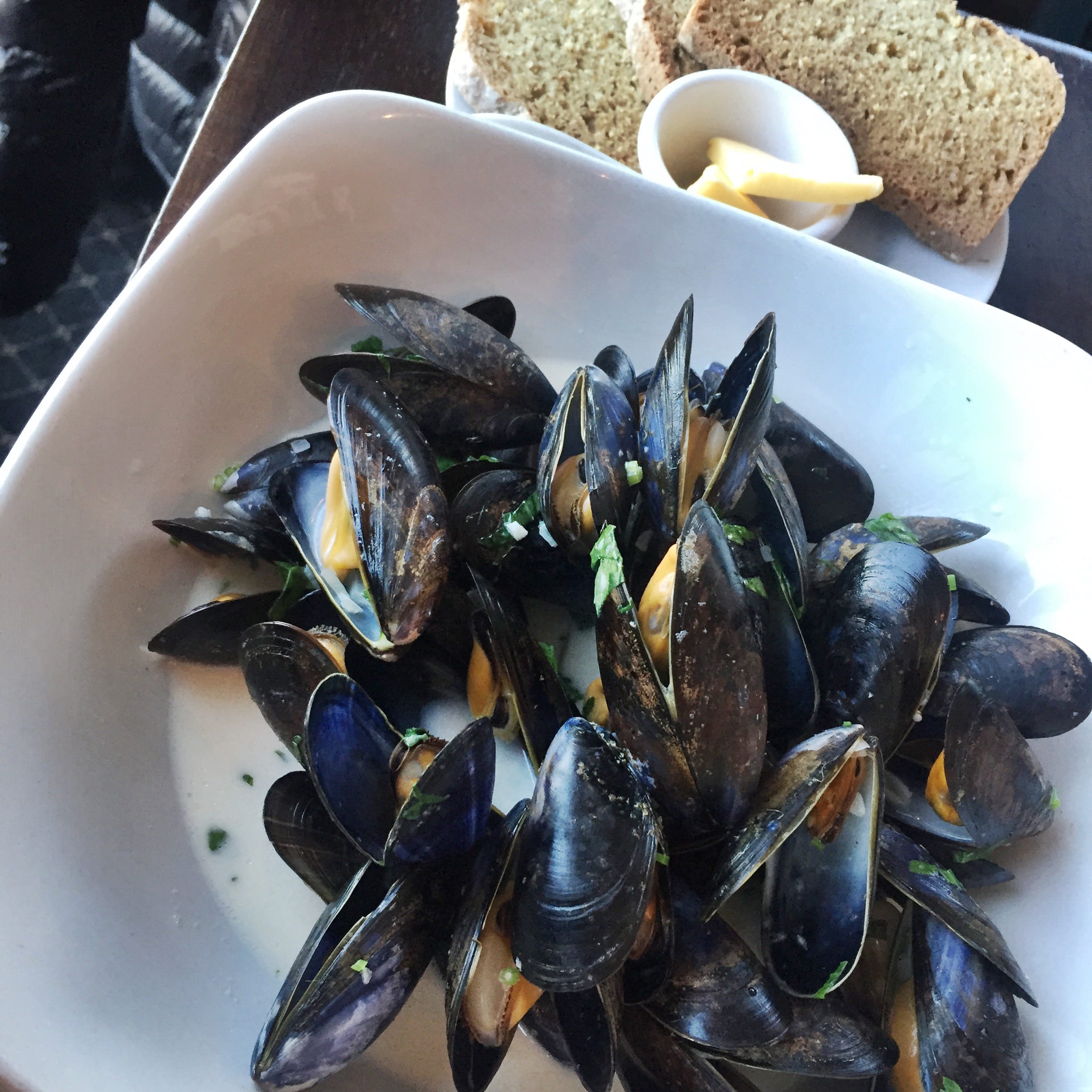 I was very torn with what to get for main so we ended up ordering both the steak and sea bass to share between the two of us. I sometimes worry about ordering steak in a seafood restaurant but the steak was fabulous, served with a creamy pepper sauce and cooked just as we ordered. A generous portion of sea bass was served with herb crushed potatoes, green beans and a good tarragon sauce which complimented the fish nicely. We ordered a side of parmesan truffle fries which were amazing- I have been craving them since! I don't know how we managed a dessert but the passion fruit and raspberry eton mess sounded too good to miss, it was the perfect end to the meal.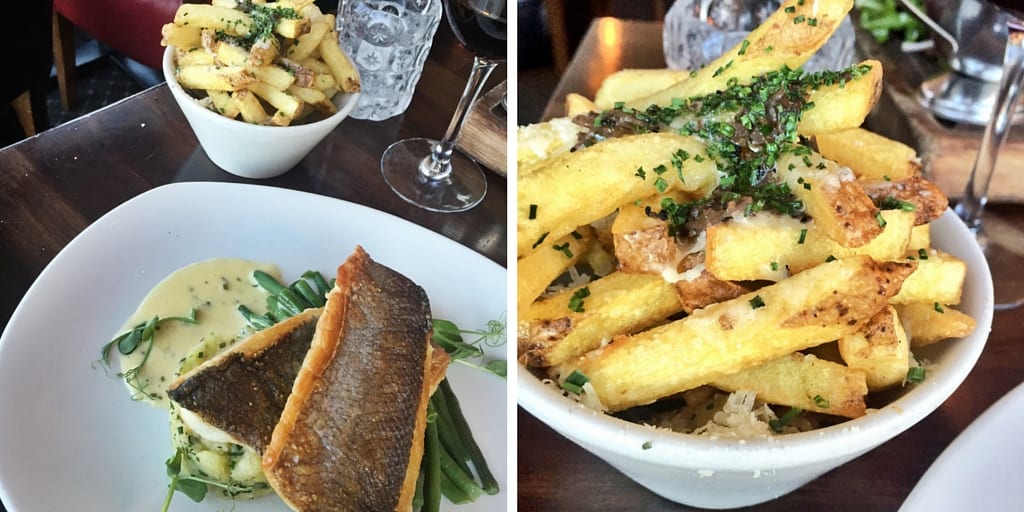 Findlaters is a great spot in Howth for a casual bite to eat with the family. If you visit, the truffle parmesan fries are an absolute must!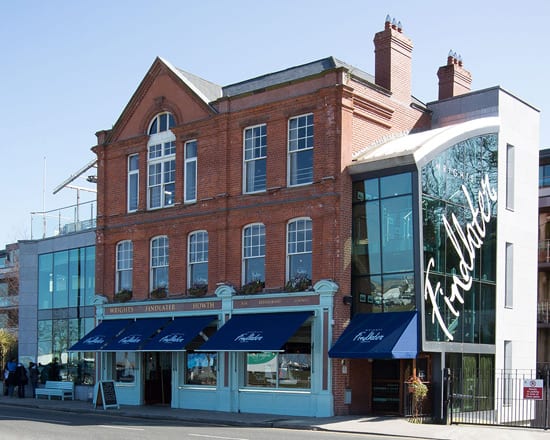 Disclaimer: Gourmet Grazing was a guest of Findlaters for this meal. This review was not requested by the restaurant and is an honest account of my experience.