This succulent burger from the M&S Summer of Flavour range topped with chilli cheese, avocado and crispy prosciutto is a perfect quick weekend meal!
Since seeing the Marks and Spencer "Summer of Flavour" catalogue I have been dreaming of the burger featured on the front oozing with cheese. Anything with a serious amount of cheese is always a winner for me!
This exciting range of summer foods has everything you need for summer meals and was clearly carefully developed and thought out. A huge fan of the M&S food range, I was delighted to receive some goodies to create this ultimate burger recipe! The most important thing when making a burger is to use top quality meat and bread. I found these beef burgers from M&S to be juicy, moist and as meaty as they come! Although I'm a fan of simplicity, it is the weekend so I decided to go all out and add some chilli cheese, crispy smoked prosciutto (both from the Summer of Flavour range), and crushed avocado. The chilli cheese melts easily and brings the perfect bit of oomph to the burger. The baked sweet potato fries are a healthy alternative to regular fries and done in the marinade below they are even tastier!
This range has great deals on BBQ meats/fish (3 for €14), and other delights like the smoked sour cream dips and posh dog pickle (my favourite!).
To view the full Summer of Flavour range range click here.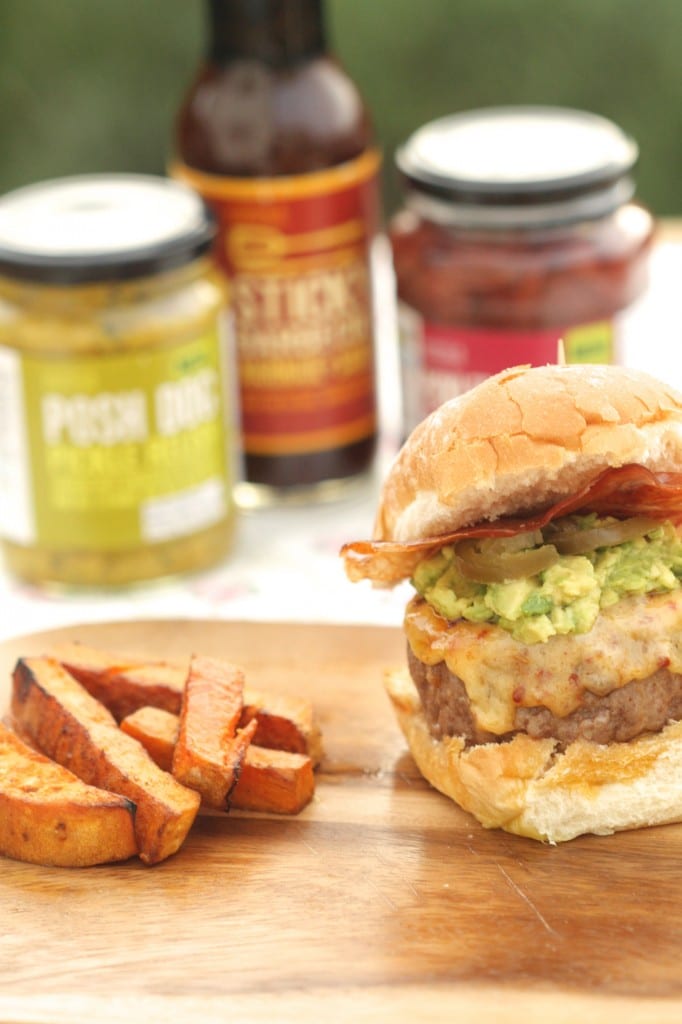 Ingredients (Serves 2):
2 Summer of Flavour "Ultimate Steak Burgers"
2 Burger buns
A few slices of chilli cheese
2 Slices of smoked prosciutto
1 Avocado, crushed
Jalapeños (Optional)
For the Sweet Potato Fries:
2 Sweet Potatoes, peeled and sliced into chips
2 Tbsp Olive oil
1 Tbsp Soy Sauce
2 Tsp curry powder
Method:
1. Mix the olive oil, soy sauce and curry powder and coat the sweet potatoes. Bake at 200 degrees for 25 mins.
2. Heat a griddle pan and crisp the prosciutto. Remove and leave to one side.
3. In the same pan, griddle the burgers for 5 minutes on each side. Top with cheese, place on bun and bake for about 5 minutes or until the cheese has melted.
4. Assemble the burger with the avocado, jalepenos and crispy prosciutto and serve with the fries and your dips of choice.