The moment you enter Avenue you feel a million miles away from the chaos of Temple Bar. Located on Crow Street, the restaurant has a very upmarket and arty feel with a nice atmosphere without feeling cramped. We were seated at the window which is a lovely cosy booth overlooking the narrow street- great for people watching!
The menu at Avenue focuses on seasonal, Irish ingredients with a slight French twist. I immediately loved the idea of the "before your starters" course on the menu. Being the greedy guts that I am, I sometimes want something to pick at while I deliberate over the menu. Three simple snacks to choose from – Harty's oysters, a bowl of olives and nuts or Higgins Irish salami slices are all perfect options for a pre starter snack.
Once I see prawns or shellfish on a menu, there is no further question about what I order, and I was seriously impressed with my langoustines served with a delightfully rich roast garlic milk, with flavours of apple and cauliflower crisps. Himself went with the soup, which we usually wouldn't order when eating out, but we were very happy with the decision. A moderate sized portion was just the right amount of this mouthwatering potato and garlic soup.
I went for the fish again for my main, this time fillet of stone bass, not something I come across often enough on menus. This was served with basil buree, mussels and a melon and orange vinaigrette – delicious! Himself's espresso marinated duck was perfectly pink served with a beautiful tangy and savoury espresso flavoured jus and sweet caramelised figs.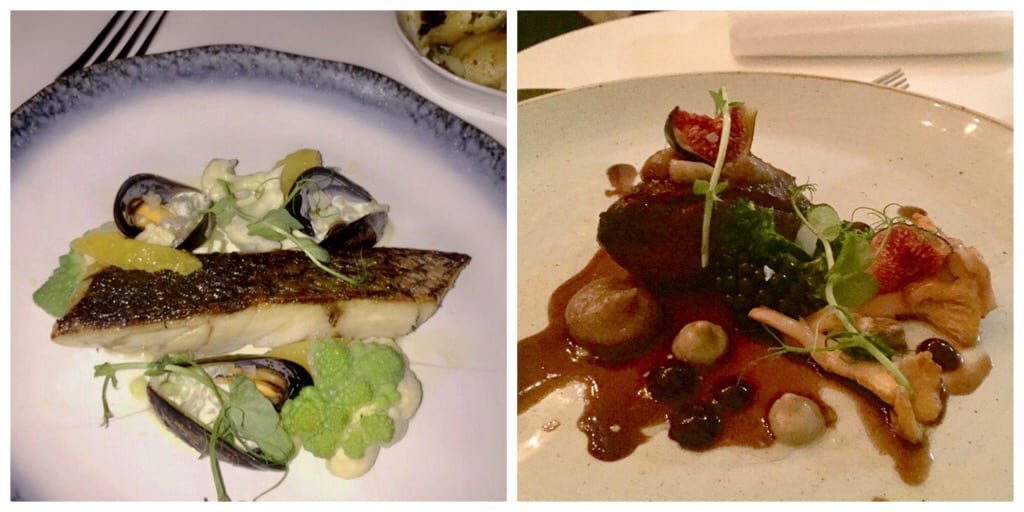 I finished the meal off with a glass of sherry and in true French style, a strawberry mille feuille. I was impressed with the whole dining experience and top quality service at Avenue. I'll be back for more people watching and top quality food soon!
www.avenue.ie
Disclaimer: I was a guest of Avenue on this occasion but was not requested to write a review of my experience. As always, all opinions are honest and fair.