Any time I find myself wanting a drink in Dublin I always think of the same places, I seem to have a list of go-to's that I stick with!
I was delighted when a friend recommended Bagots Hutton on South William Street, and amazed that while I walk that street most days, I had never noticed it.
Even knowing where it was I still almost passed by, if not for the teeny sign over the steps of the basement bar. Walking in it almost feels like a cafe but when you go through to the back I instantly loved the place. It sort of reminded me of a dingy bar I had been to in Berlin years ago, but this place was more glamorous. It has a relaxed and cosy atmosphere and is completely unlike anywhere else I've been to in Dublin!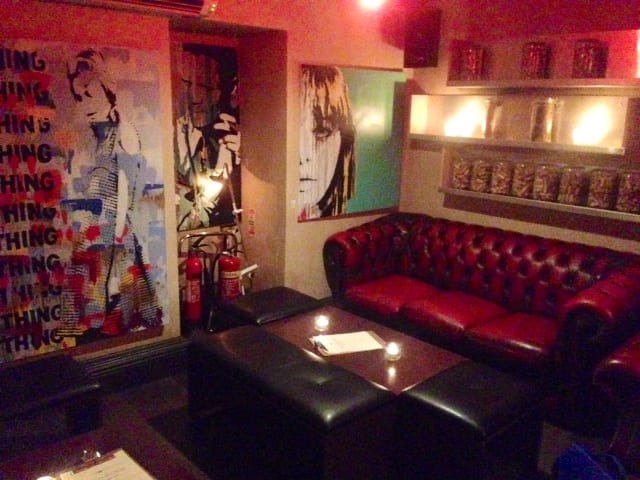 I was pretty starving and delighted to see they had a full food menu as well as tasting platters (antipasti etc). I ordered the melanzane alla parmigiana which was basically aubergine completely smothered in melted cheese and tomato sauce with fresh basil. Being the cheese fanatic that I am this was dreamy for me and I have been craving it since. Paired with a glass of red wine, it really hit the spot for me!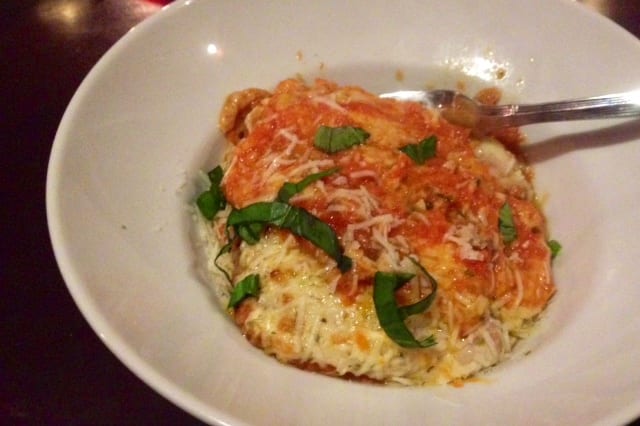 There was a good range of wines that ranged from about €6-10 per glass with cocktails more expensive at about €10 during "Happy Hour" (5-7pm). Not happy prices to me. It was only after I left that I saw signs for their deals which include 'Meaty Mondays' (a free meat board with every bottle of wine), and 'Cheesy Tuesdays' (free Sheridan's cheeseboard with every bottle of wine). These deals offer suburb value and a nice way to start the week! I really think Bagots Hutton is somewhere that is a bit overlooked in terms of the quality of their food. I do look forward to returning to explore the menu. Hopefully the resident great dane will be there next time I visit!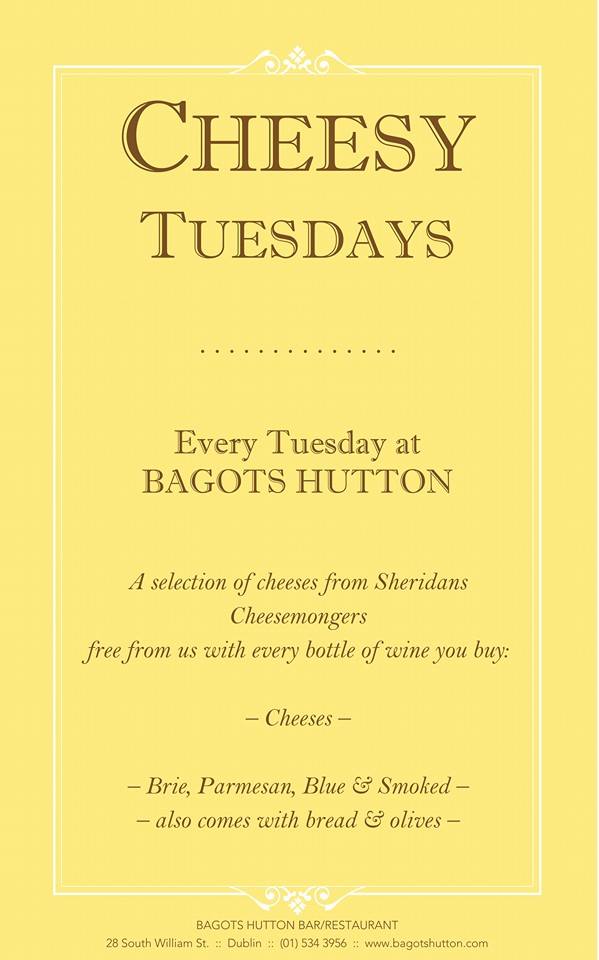 28 South William Street
Dublin 2
Review: Bagots Hutton, Dublin