Autumn has well and truly established itself and what better way to spend an evening than to curl up with a bowl of warming soup.
It is definitely my favourite time of year, there is nothing better than the crisp October days and beautiful colours everywhere. This celeriac and blue cheese soup is really comforting and tasty, and a great supper dish. It would be an ideal make ahead starter for a dinner party too! Celeriac tends to be an underused vegetable, which is a pity because it has a wonderful delicate flavour and is so versatile. The blue cheese gives it a lovely depth of flavour, but you can easily omit this if you aren't much of a cheese fan. Equally, you can go as heavy handed as you like with the cheese, as I tend to do!
 Ingredients (Serves 6)
1 celeriac, chopped
1 potato, chopped
1 onion, chopped
2 cloves of garlic, crushed
1tsp thyme (fresh is best)
2 chicken stock pots in 800ml hot water
200ml milk
150g blue cheese
olive oil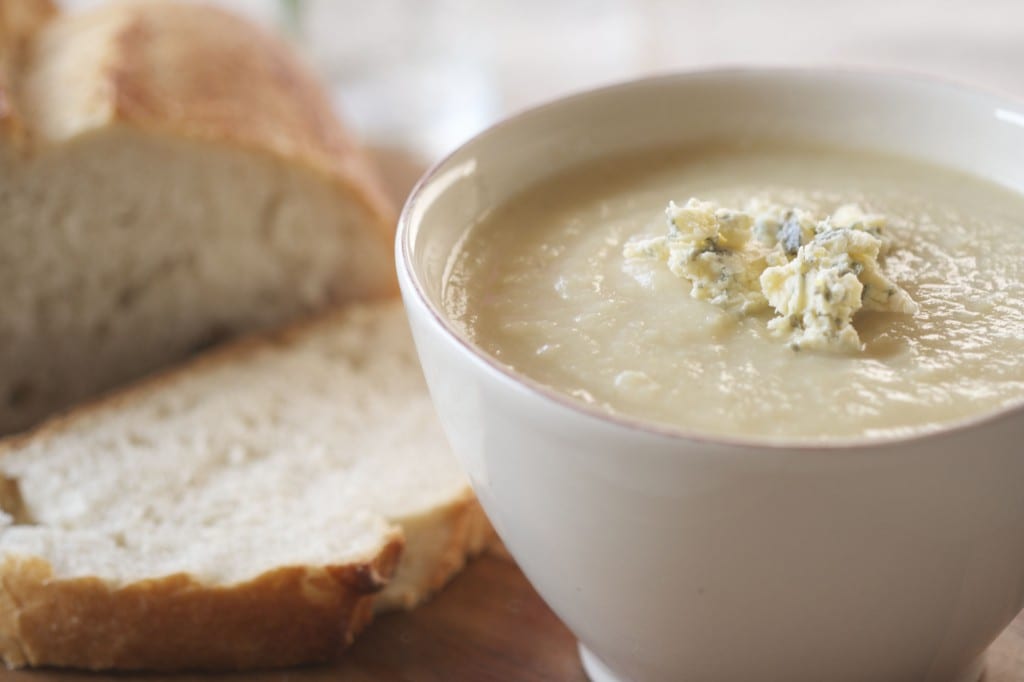 Method
1. Heat the oil in a large pan.
2. Add onions and garlic and fry over a low/medium heat for 10 minutes. You want the onions to be soft and not brown.
3. Add the celeriac, potato and thyme and fry for a further 2 minutes.
4. Pour in the hot chicken stock and simmer for 30 minutes until the vegetables are soft.
5. Turn off the heat, add the milk and blend using a hand blender.
6. Stir in the crumbled cheese until melted.