I usually fear home-made ice-creams because I don't have a fancy ice-cream maker and the freezer versions always seem like a lot of effort! This recipe however is freezer friendly and is very quick to make with little effort- and it has a deliciously creamy texture and sweet taste.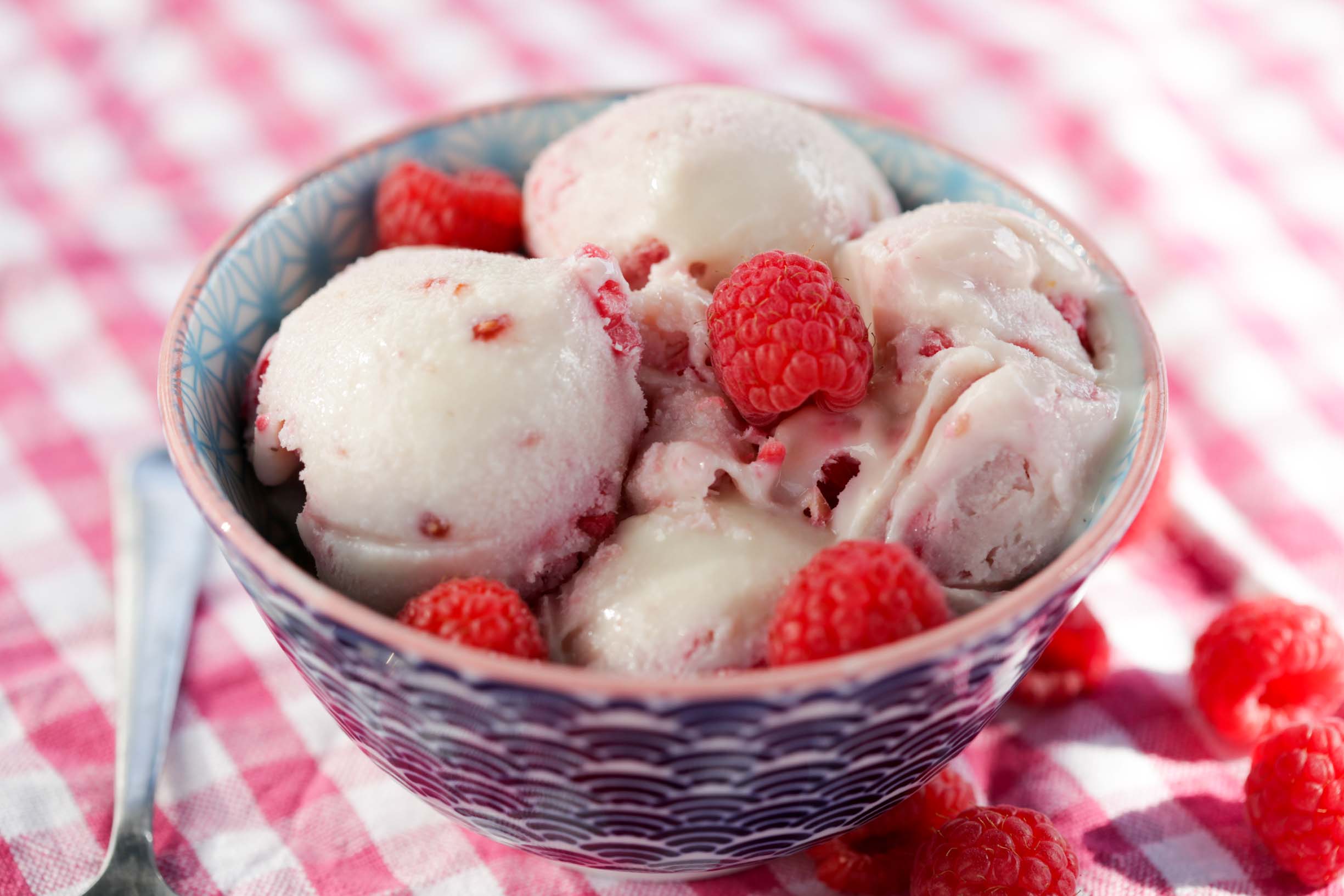 Ingredients (makes about 6 servings)
1 tin condensed milk
100 ml regular milk / about 7 tablespoons (full fat world best)
150g raspberries
1 tsp vanilla extract
Method
Pass 3/4 of the raspberries through a sieve so you are left with the juice and no pips, set aside
In another bowl, quickly crush the rest of the raspberries with a fork
In a freezer proof container, mix the condensed milk and the milk together, add the vanilla extract
Fold in the raspberries and raspberry juice and mix lightly (don't worry if its not fully mixed together- you want a ripple effect)
Place in the freezer for about 4 hours (or until set), stirring after 2 hours
Serve and enjoy!