Ultan Cooke from Ballynahinch Castle Hotel has shared his recipe for the ultimate hot cross buns. Perfect for some weekend baking!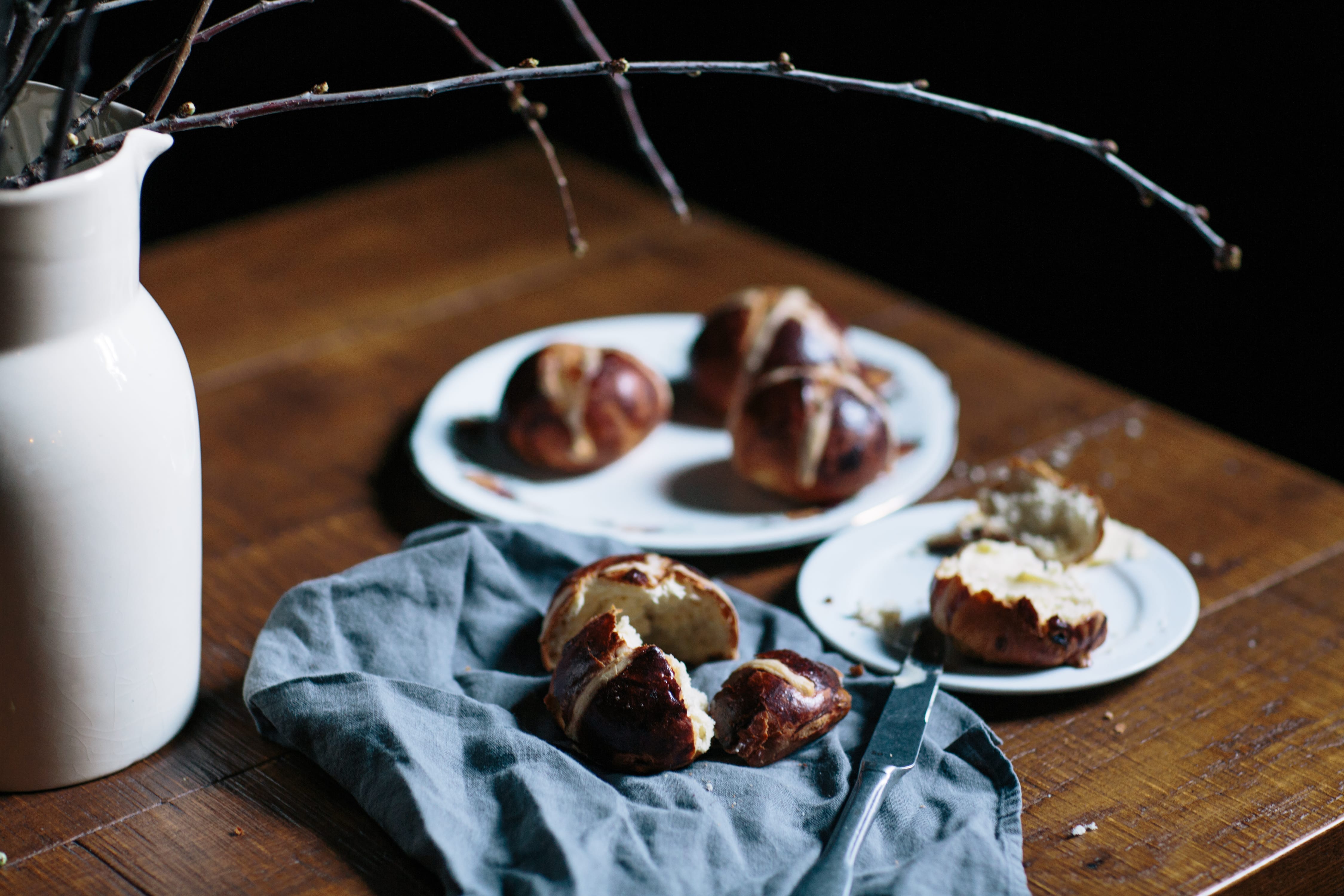 Ingredients
500g Strong Flour
10g salt
75g caster sugar
10g instant yeast
40g soft butter
2 eggs, whisked
120ml room temperature milk
120ml cold water
150g chopped sultanas
80g chopped mixed peel
Zest of 2 oranges & lemons
1 pealed apple diced
3tsp cinnamon
Glaze/Topping
100g plain flour
100ml water
75g apricot jam
Method
In a large bowl mix the flour, salt, sugar and dry yeast. Slowly add wet ingredients (butter, eggs, butter, milk and water) until the dough comes together.
Turn out and knead for 10 minutes until smooth.
Put into a bowl, cover with a towel and allow to double in size (1-2hrs).
Tip out, add fruit and zest and knead to incorporate.
Back into a bowl for another prove.
Knock out air and shape into 12 buns and place on an oven tray.
Leave buns to rise (double) for about an hour.
Mix the flour and water and pipe into crosses on the buns.
Bake in a preheated oven at 250°C for 15 minutes.
Take out and brush with some warm apricot jam as a glaze.