Some of you may have seen my thoughts on Day 1 of my Dropchef trial, which is a great Dublin startup that offers subscription meal plans. Day 2 involved something a little spicier, and definitely nothing I would usually cook at home. I find that during the week things are always a bit rushed, and I tend to stick to the same couple of meals that I cook again and again. This is what I loved about my experience with Dropchef, the fact that I didn't need to think about what I was going to have for dinner, I just knew the ingredients were in the fridge and it was going to be very tasty!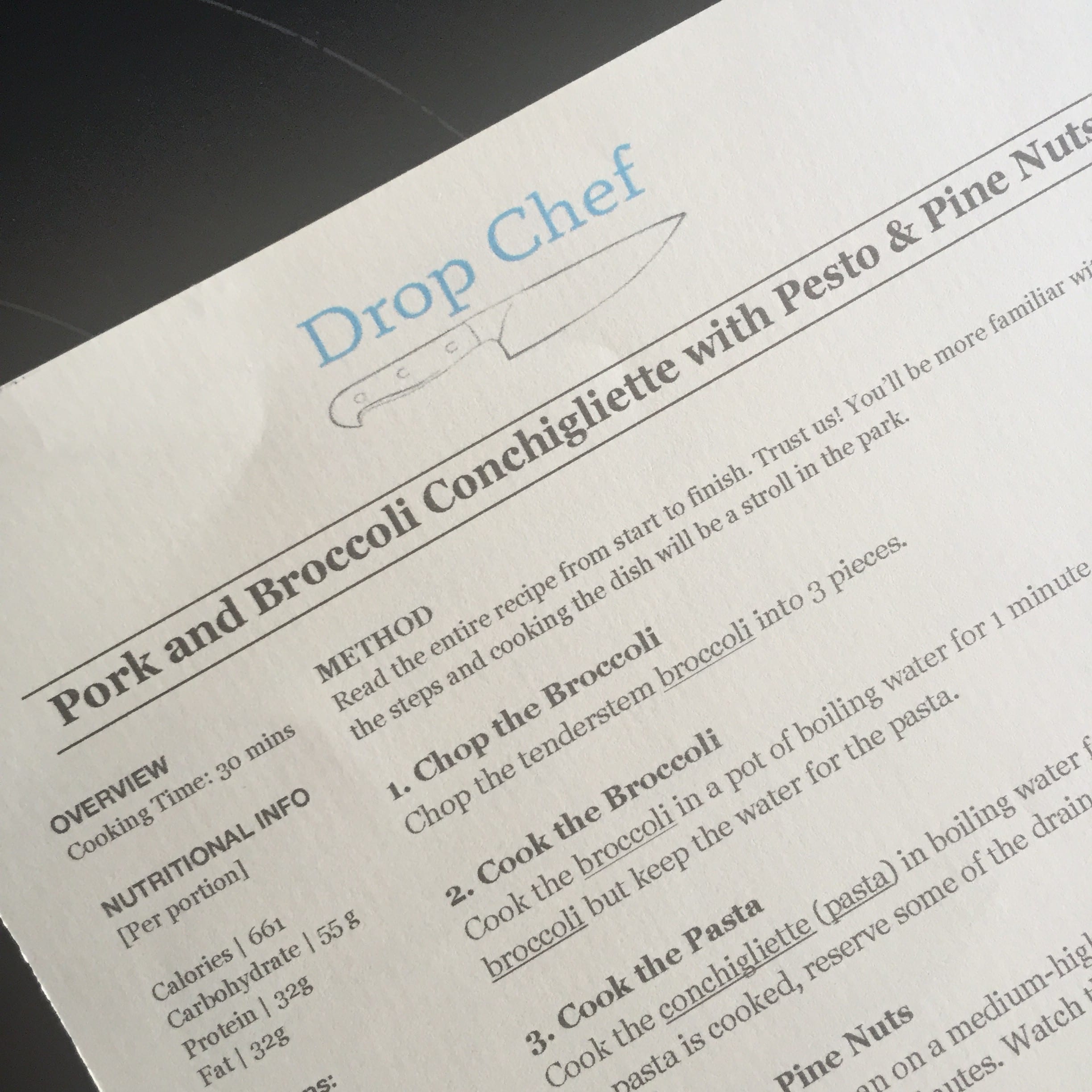 My second meal was pork and broccoli conchigliette with pesto and pine nuts. The first thing that struck me about this meal was the quality of the pork sausages, and I have been meaning to ask the guys who supplies them, they were fantastic. The whole meal was very easy and quick to cook and left no mess in the kitchen which is just what you want after a long day.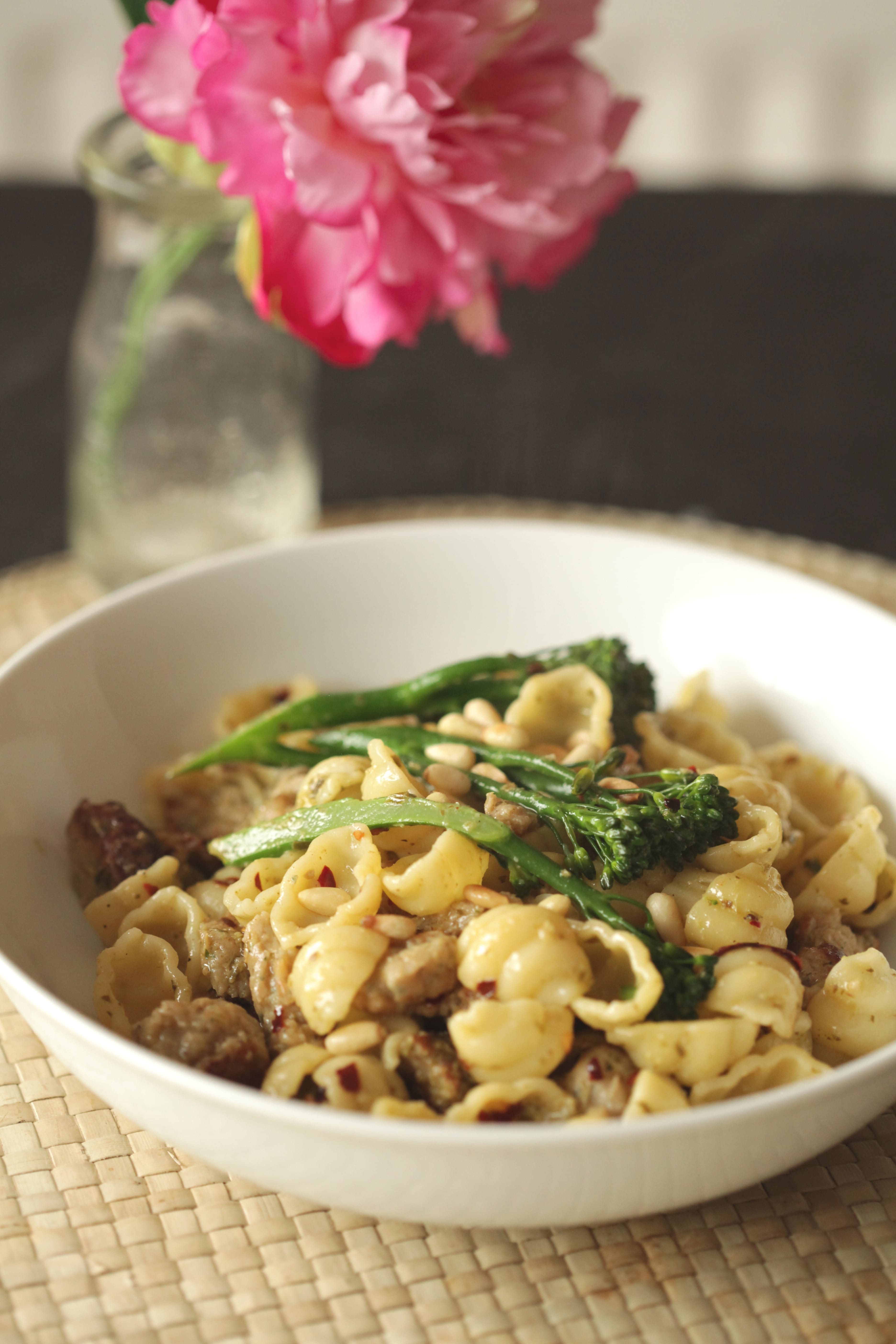 Tomorrow I will be giving a rundown of my third and final meal with Dropchef, and I will also be giving away a one week Dropchef subscription to one lucky reader!
To keep up to date, follow the DropChef team on Twitter @DropChefTweets