This Friday October 3rd sees the return of National Potato Day, a day to celebrate the humble spud that has been a staple in Irish meals for generations!
The potato is a great quick meal option, and is incredibly healthy which some people don't realise. They are naturally low in fat, contain a significant amount of Vitamin C, and have almost twice the amount of fibre as brown rice!
Some more facts about the potato…
1580 is the year potatoes were introduced to Ireland
382,000 tonnes of potatoes were produced in Ireland in 2013
In 1995 the potato was the first vegetable grown in space
Below is my recipe for Boxty, the traditional Irish potato cake. For more exciting potato recipes, a chance to enter some great competitions and a list of National Potato Day events, visit www.potato.ie.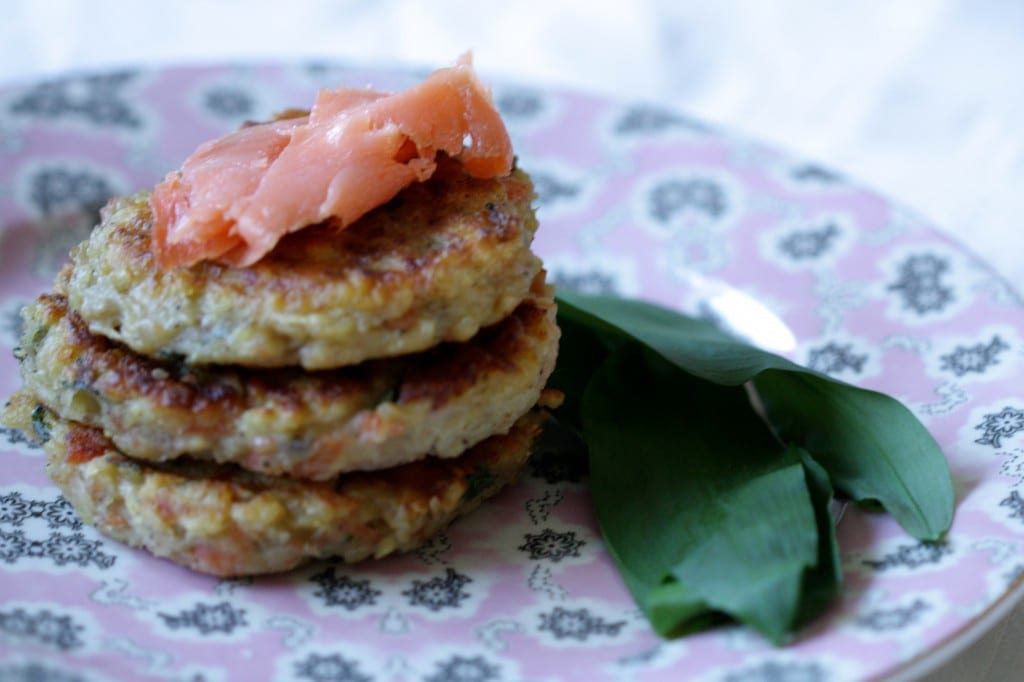 Ingredients (Serves 4)
200g raw grated potato (about 2 potatoes)
250g mashed potato
100g plain flour
1 tsp baking powder
100ml milk
200g smoked salmon, cut into small strips
A few leaves of wild garlic or chives, chopped (optional)
Salt and pepper
Method
1. Grate the potato and press it in a sieve to remove some of the liquid starch. Place on some kitchen paper for a minute or two to further absorb the liquid.
2. In a large bowl, sieve the flour and baking powder and combine with all of the potato (mashed and grated), milk and seasoning. When this has come together to form a thick mixture, add in the salmon and wild garlic and gently combine.
3. Heat  a gridle pan and add some butter and a little olive oil.
4. Add a spoonful at a time and pat down so it forms a circular shape just over 1cm thick. You can make these as large or as small as you want.
5. Fry (preferably on a griddle pan) on a medium heat for about 10 minutes on both sides until golden brown.
6. These would be great served simply with a poached egg and some mixed leaves for a brunch or supper.
"Boxty on the griddle, boxty in the pan; if you can't make a boxty, you'll never get a man"