This is the first of a new series which aims to showcase some of the wonderful, passionate and dedicated food producers we have here in Ireland. First up is an interview with Lisa from Clew Bay Cookies who is based in the west coast of Ireland. Clew Bay cookies are American style Chocolate Chip Cookies handmade from scratch with only the very best real Irish butter.
When did you first start baking?
I was never a baker before but since I became a Mother I found myself baking often and after living 6 years in Michigan USA (where my husband is from) my kids loved cookies and milk after school so we would bake together as a family and still do.
Can you tell me about why you set up Clew Bay Cookies?
Kevin my son requested me to bake chocolate chip cookies for his 10th birthday and bring them to his GAA training session at Louisburgh in July 2014.  They were an instant success and this inspired my husband and I to start researching, developing new recipes and testing the market in 2015 through various food events such as Feile na Tuaithe at Museum of Country Life etc. The response has been amazing!
In a previous life my husband Jamie was in construction and bespoke furniture and I was in senior living management but food has always been our passion. As a family we all cook together and love irresistible food eg. great seafood, oriental, mediterranean etc. all made at home.  We have travelled considerably so we really appreciate great food.
We tweaked and developed our family recipe to create a gourmet cookie and are now calling our kitchen the innovation hub. lol!
What makes your cookies stand out from others?
Each irresistible cookie is made using only the finest & freshest ingredients including real Irish butter and Belgian chocolate. Our recipe is a tasteful blend of our family cultures from Michigan and Ireland. No preservatives or other nasties are added to the ingredients and everything is made from scratch recipes. Clew Bay Cookies is proudly a 100% Irish made and owned local food producer.
What is the biggest challenge you face as a small food producer?
The food industry is a new adventure for our family and we have a passion for local produce and grass-route values so our challenge is navigating the marketplace such as the complex distribution, issues of scale, cost, location and identifying growth opportunities to grow brand awareness.
What's the best thing about your job?
Working together as a family to create gourmet food that people love to eat and come back for more. Watching my boys Joseph 13, Kevin 12 and my husband Jamie all play a role in product development. Joseph is the perfect food critic all about smell and flavours, Kevin is an advertising guru who loves art and very creative like his Dad, Jamie the project manager and graphic designer and the baking plus sales & marketing is my domain. I love my new job – cookies keep the whole family smiling!
What's your personal favourite cookie?
My favourite cookie is the classic chocolate chip. When I have a plate in front of me all I have to do is relax and work my way through it!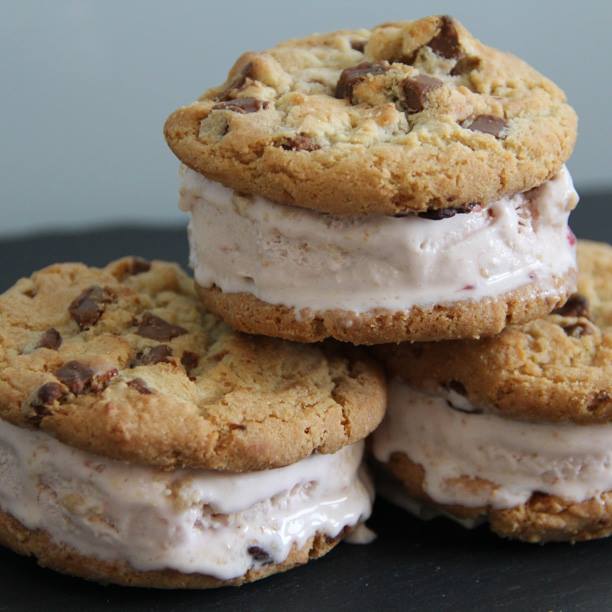 Thanks so much to Lisa from Clew Bay Cookies for taking the time to do this interview. To find out more about their products, you can visit there website here and follow them on Facebook here.