During the week I got some delicious freshly laid eggs from a friend in Wicklow. I adore eggs and a poached eggs is one of the most satisfying and versatile foods. This is a delicious breakfast/brunch dish that can be whipped up in minutes, and it's a good healthy option for a lazy weekend breakfast!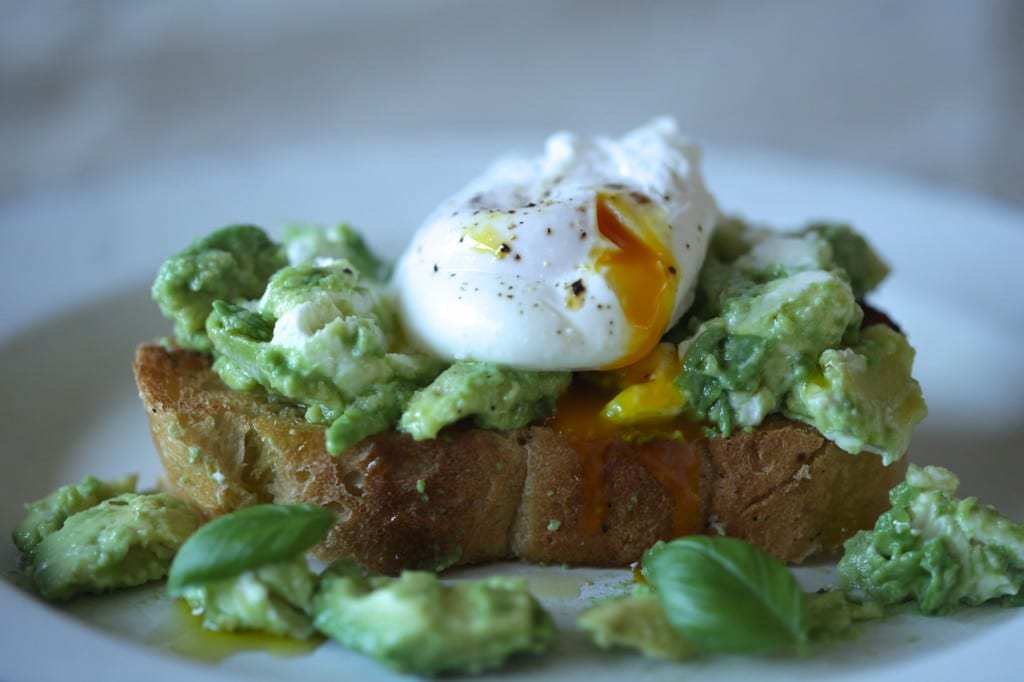 Ingredients (Serves 2)
1 avocado
30g goats cheese (or as much or little as you like)
2 slices of good bread (i use sourdough)
2 eggs
olive oil to drizzle
2 tbsp white vinegar
salt and pepper
Method
1. Start by heating the grill and boiling a pot of water for the eggs.
2. Mash the avocado in a bowl and crumble in the goats cheese. Mix gently- you don't want the cheese to lose its texture.
3. Once the water is boiling, add in the vinegar, then add the eggs gently one by one into the centre of the pot (I crack them into a cup first so I can add them in gently). They should take no longer than 3/4 minutes.
4. Meanwhile make the toast.
5. Once everything is ready, assemble the dish- drizzle the toast with some olive oil, add the avocado mix, and top with a poached egg. Season with some sea salt and pepper.