I am a big fan of anything that involves cheese, so when I heard about my uncle Tommy's infamous welsh rarebit recipe I thought I had to try it. There are many variations of the classic welsh rarebit. This tried and tested recipe has a secret or two which makes it seriously, seriously tasty. The added crispy bacon works perfectly with the rich cheesy topping, and the squeeze of lemon works beautifully to give that extra tangy flavour.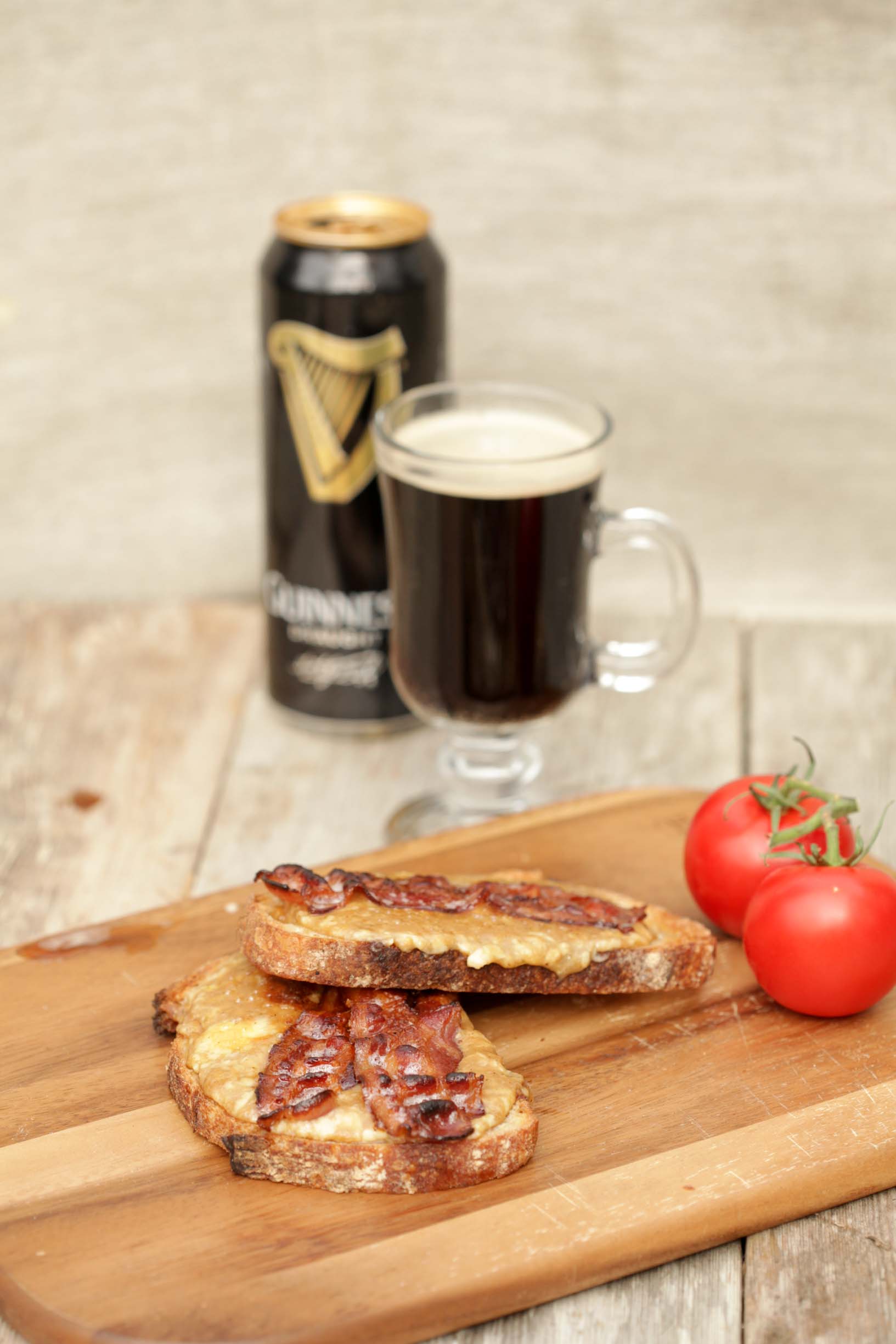 Ingredients
25g butter
25g flour
1 cup beer or stout (I used Guinness)
2 tbsp milk
1 tbsp Worchestershire sauce
1 cup (roughly) of grated cheese, a mature white cheddar works well
A good squeeze of lemon
Black pepper
4 slices of crispy bacon
2 slices sourdough bead
Method
1. In a small saucepan melt the butter and make a roux with the flour.
2. Add the milk to the cup of Guinness, and warm in the microwave for a few seconds (warming this stops the sauce from going lumpy).
3. Add the liquid to the roux and stir. The sauce should be thick.
4. Add the Worchestershire sauce, grated cheese and a good amount of black pepper.
5. Stir until just melted and add in a good squeeze of lemon.
6. Toast the bread and spread the cheese mixture on top of the bread.
7. Grill until golden and bubbling.
8. Serve with the bacon on top and a side salad.