Dropchef is a great Dublin startup that offers subscription meal plans with a focus on health and nutrition. Every week, three dishes of your choice are delivered to your door, with clear instructions and all ingredients weighed out so you are ready to cook! What's great about Dropchef is that the meals change every week, and are developed by a team of talented chefs, so you'll never have the same thing twice.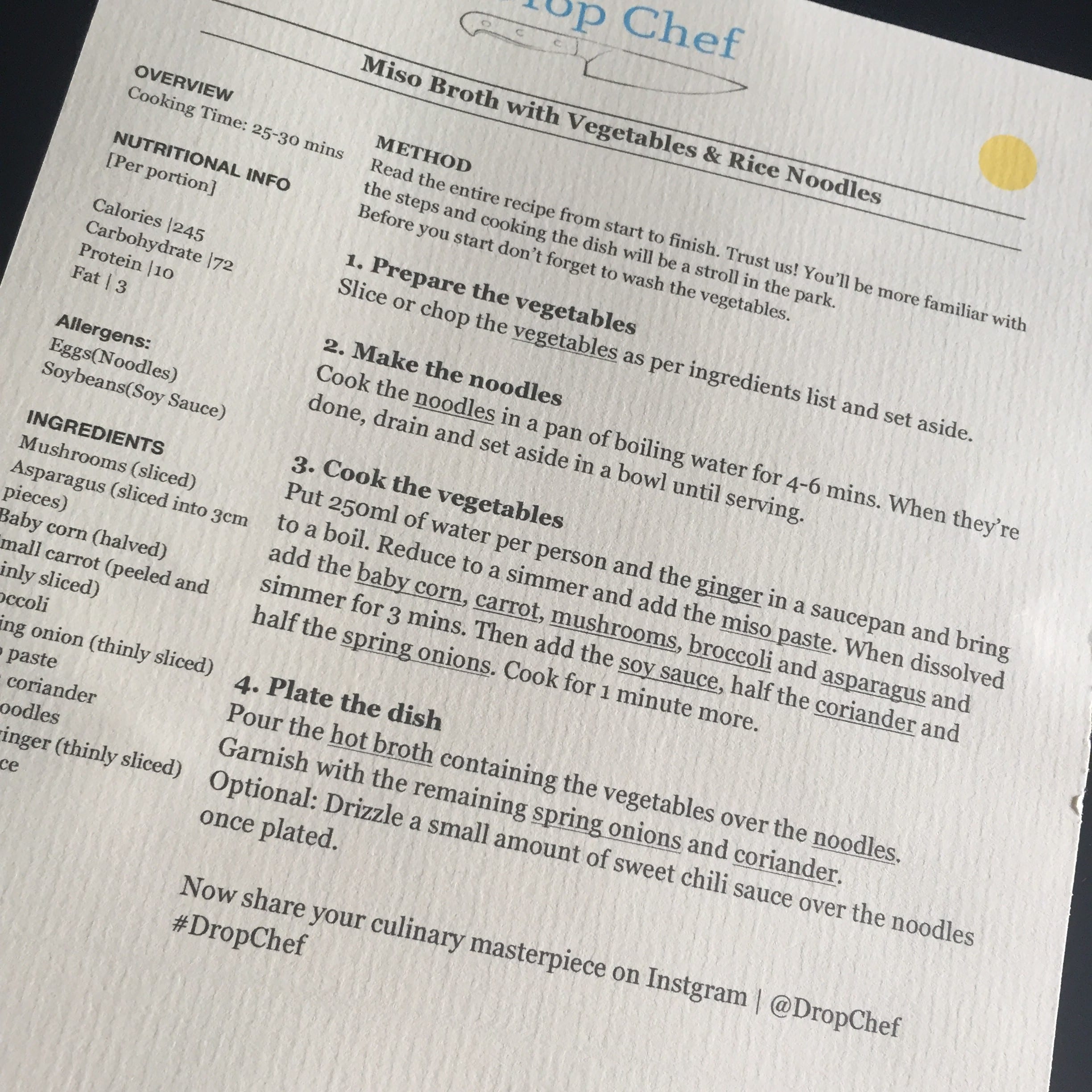 I must admit I only recently heard about Dropchef, and I was really excited by the concept and the genuine passion for food that's behind it. What I also really loved is that for every meal they sell, they donate a meal to a child in need.
I was offered a trial which included three meals, and I was really really impressed by the quality of the ingredients and the final product. My first meal was a delicious vegetable miso broth. I absolutely love asian food and I'm a big fan of ramen and miso broth, but I tend to be a bit afraid to cook them at home and wouldn't usually have the ingredients to hand. I found this recipe so easy to follow and the selection of vegetables was great. It also could really get much healthier!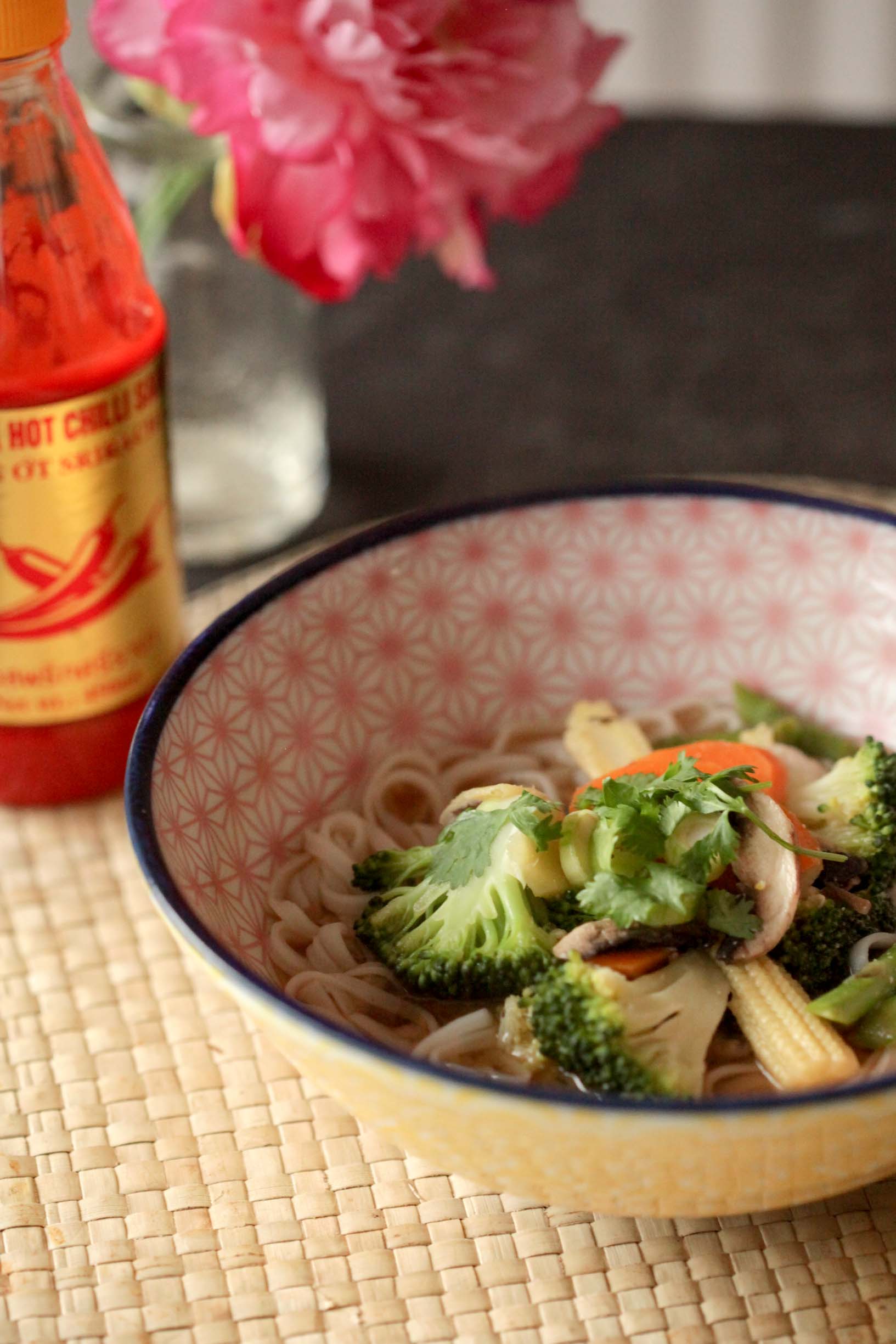 I'll be posting the next Dropchef recipe tomorrow, and keep your eyes peeled for a little competition!
To keep up to date, follow the DropChef team on Twitter @DropChefTweets