Afternoon Tea at Ashford Castle
I really felt like I had gone back in time during my afternoon tea in Ashford Castle over the summer. The whole place is amazing, oozing both character and luxury, which can be a difficult combination to achieve. Served in the Connaught room, an absolutely beautiful ornate room overlooking Lake Corrib, we had a range of delicious sandwiches and cakes. Roast chicken, mayonnaise and almond sandwiches were a favourite for me. Hot scones were brought to us when we were ready for them, with the most perfect lemon curd I have tasted. Delicate cakes included a dark chocolate torte, creme brûlée eclair, vanilla cheesecake with coffee merengue lollipop, fruit tarts, and lemon scented cupcakes with lemon marscarpone. This is an experience that I will always cherish and I would absolutely recommend that you visit here at least once in your life! Have a look at my full blog on Ashford Castle here.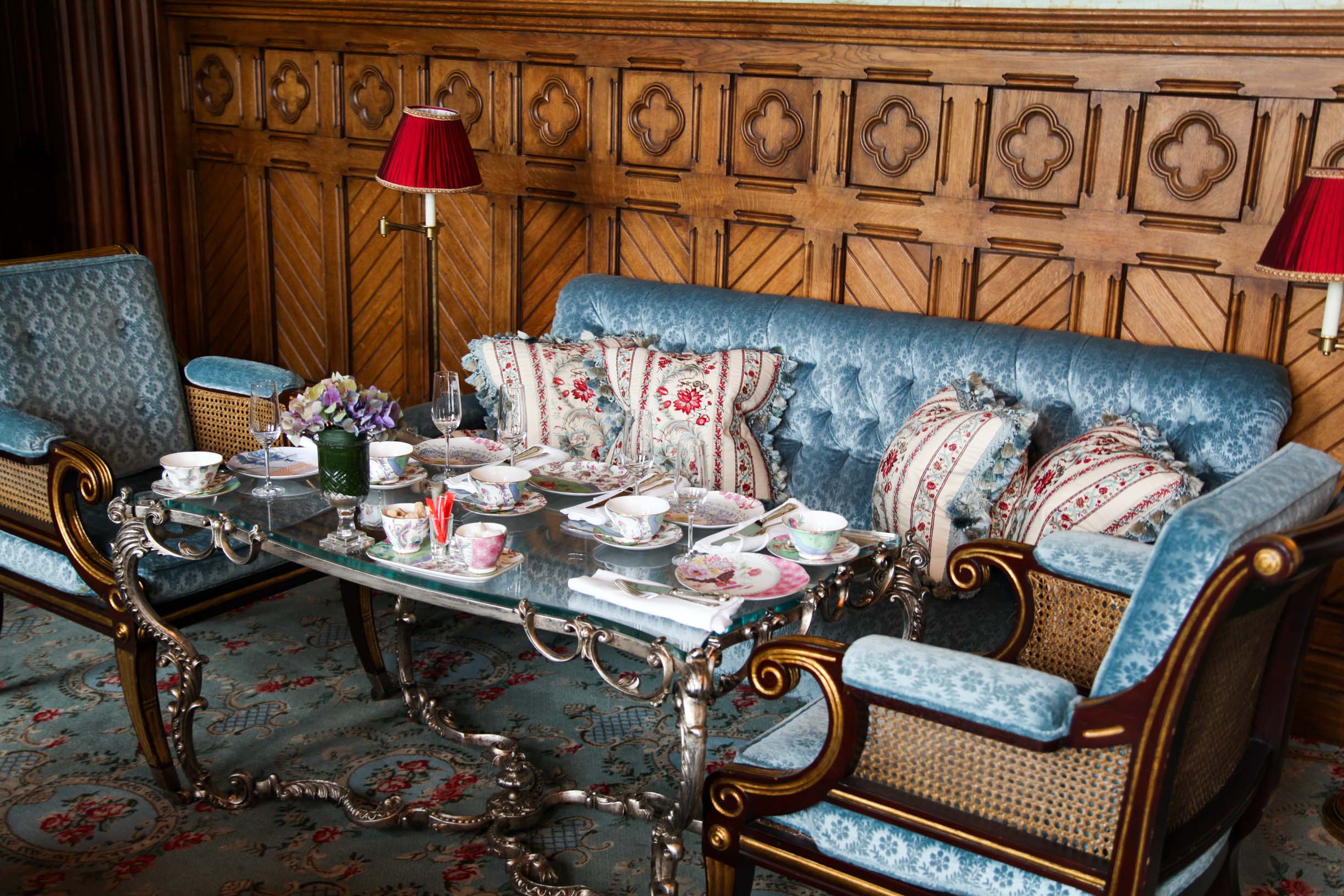 The Shelbourne Oyster Experience
September saw the launch of the Shelbourne Oyster Festival in their restaurant, the Saddle Room, an event organised with the Taste (this menu has now finished but keep an eye out for more great deals and events on their website!). The meal was absolutely sublime with each of the five courses showcasing an oyster cooked in a different way. We had oyster and Lambay lobster thermidor to start followed by smoked oysters (smoked at the table), oysters tempura and poached oysters with deliciously tender beef cheek for main. The food was seriously impressive and although that particular menu has now finished (until next year) I'll definitely be back for another dinner here soon.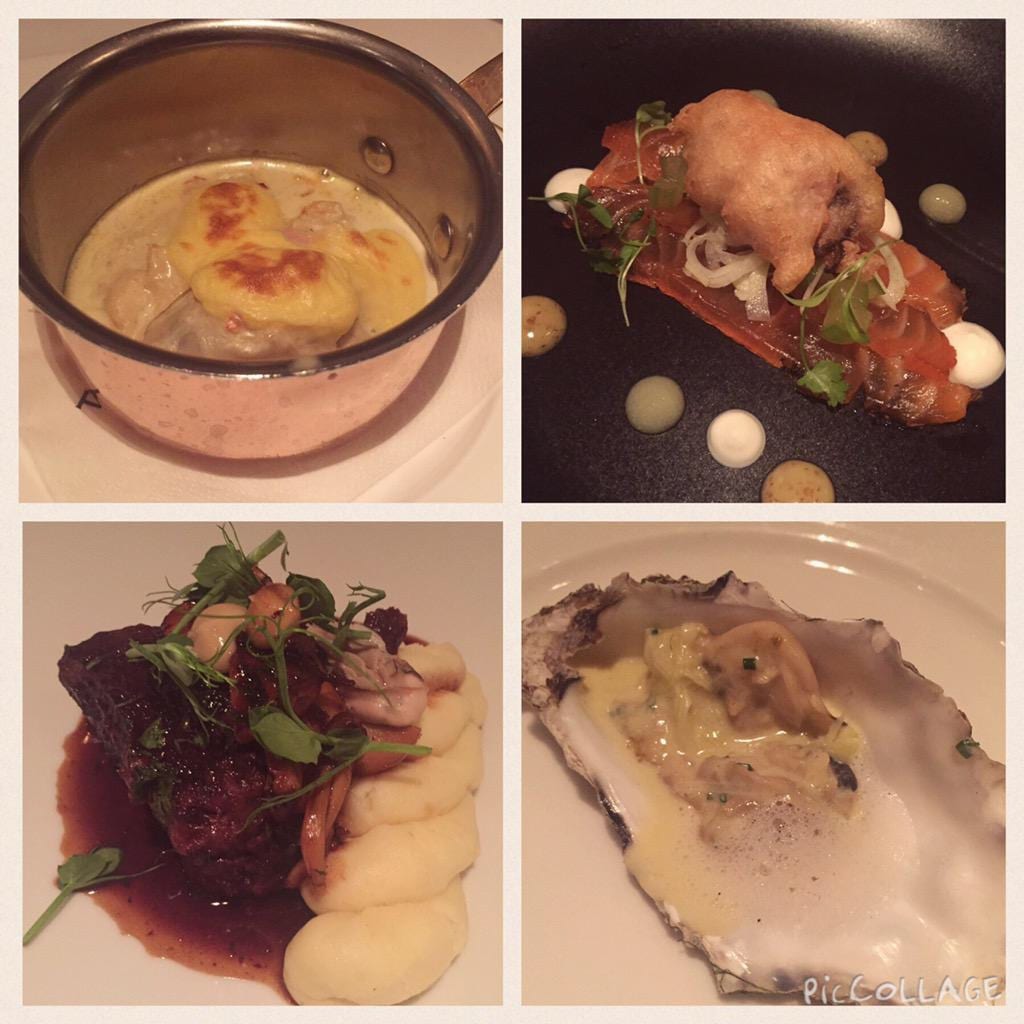 The Chalet, Achill Island
Achill Island is my favourite place on the planet and a visit is never complete without dinner at the Chalet, the best restaurant on the island. The restaurant smokes all of their own fish, with other local seafood like lobster, crab and oysters also featuring on the menu (and some non seafood options). I had one of my favourite meals of the year here in September and I cannot wait to return again on my next visit.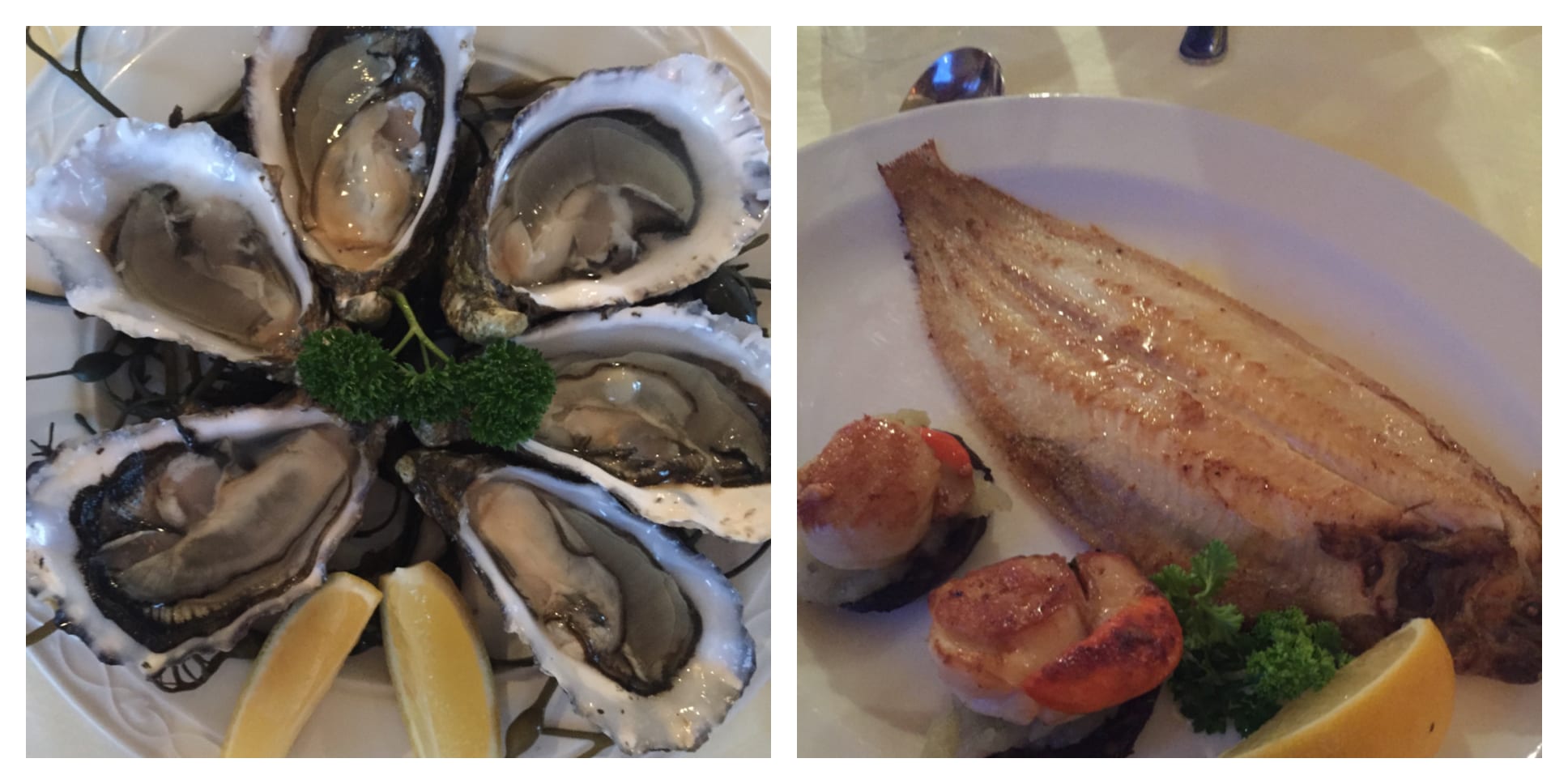 Taste at Rustic
I tried Taste at Rustic for the first time in November for their Omakse four course set menu and I was blown away by the food. I am a big fan of Asian flavours and I can honestly say that the miso broth was by far the tastiest miso I've ever had. The mains here are quite the showstopper, we had lamb and beef fillet cooked over charcoal at the table which were in a delicious marinade.This was served with some Peruvian baked potatoes and a selection of dips which were oozing with flavour. A green tea creme brûlée was the perfect end to a delicious meal. I've been craving this meal since and it's somewhere I will return to again and again.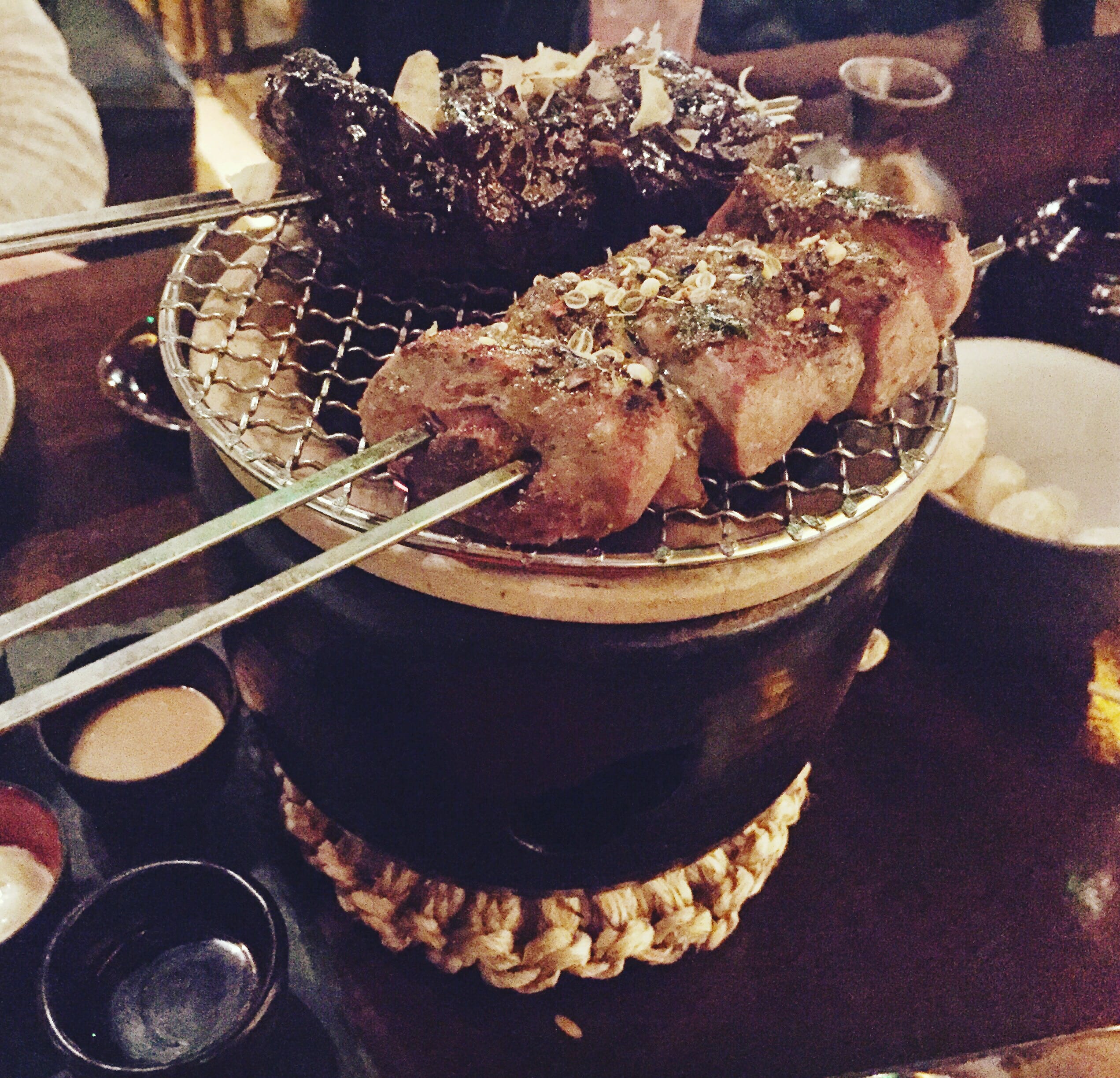 Ballymaloe Litfest
If you haven't heard of the event before, the Litfest is a magical weekend with lots of food, inspirational stories, discussions, knowledge, fantastic music and dancing. There were some amazing speakers this year including the inspirational blogger David Lebovitz, international chefs such as Fuchsia Dunlop and beer expert Garrett Oliver of the Brooklyn Brewery. As well as this I had an amazing lunch in Ballymaloe House cooked by Mark Hix of Hix Soho and learned all about making delicious cocktails from experts Oisin Davis and Nick Strangeway. This was my first time at Ballymaloe but it most certainly won't be my last. Have a peek at my video below.