Ingredients (Serves 2)
4 seabass fillets
300g Chinese leaves (pak choi etc), diced
1 Lime, sliced for garnish
Sauce for steamed Seabass:
5 dsp fish sauce
5 dsp fresh lime juice
4 dsp wild honey
100ml water
1 dsp chopped shallots
1 dsp chopped garlic
1 dsp chopped coriander stalk
1 dsp chopped chilli
4 chopped birdseye chilli
(*dsp = dessertspoon)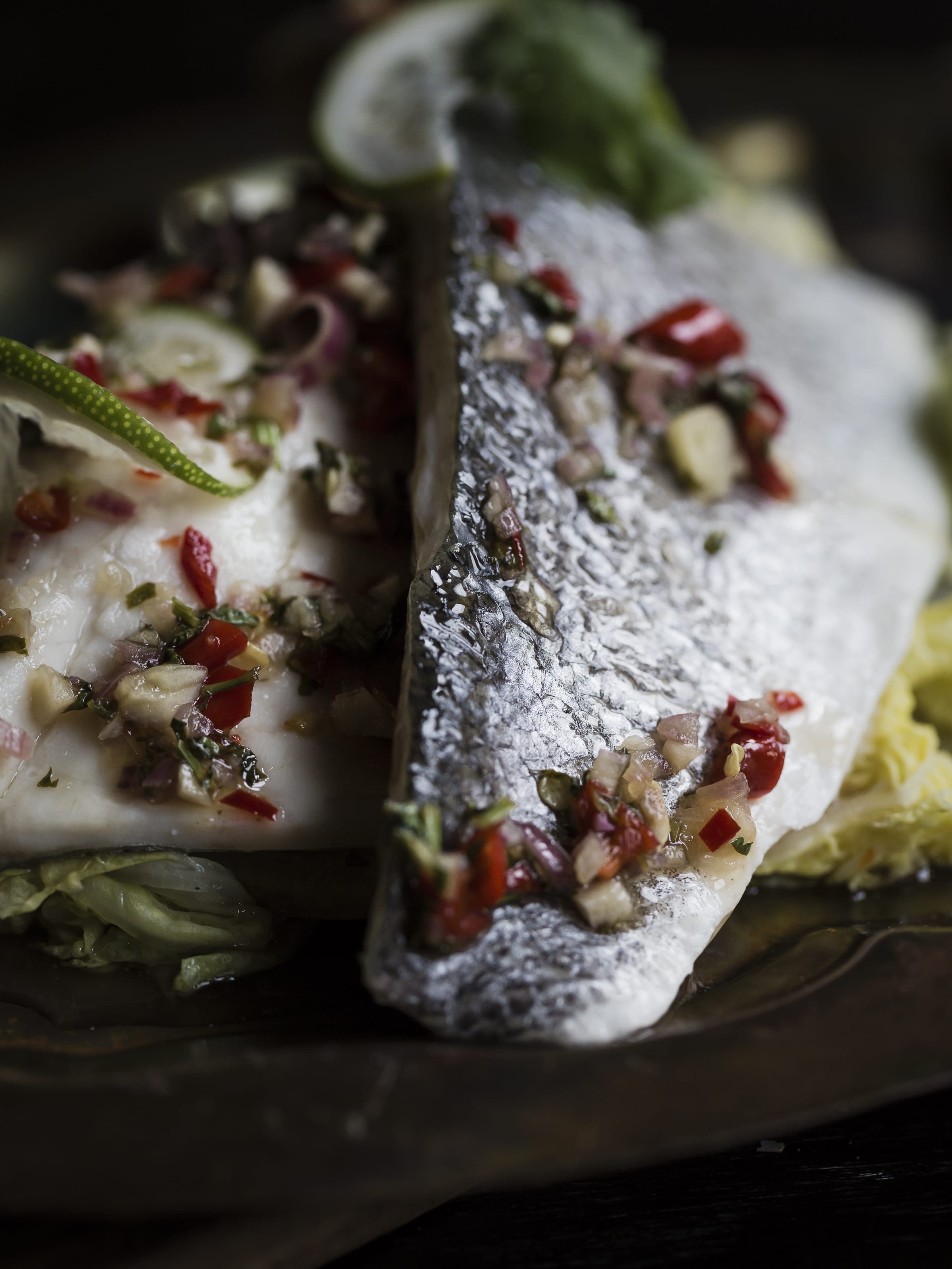 Method
Place the Chinese leaves on a bed in a steamer and top with 2 seabass fillets.
Steam the seabass fillets for 8 minutes.
While cooking the sea bass, start to prepare the sauce.
Put fish sauce, lime juice, honey and water into a bowl. Mix well and bring it to a boil, then add shallots, garlic, coriander stalk, chilli and bird eyes chilli and keep to one side.
When the fish has cooked pour the sauce over the fish and garnish with a slice of lime.