From the outside, Smokin Bones on Dublin's Dame Street looks like a little nook hidden away only to be explored by those who may already know it. From the inside, it extends from the busy college green to the cutest little lane covered in fairy lights. It's a little oasis within the bustling city walls. Wherever you are on the hunger scale, you can find something on the menu to settle your stomach… and maybe even have a bit of a food baby on your way out. Their menu comprises of all the fixings of a full BBQ menu straight from the south.
From the moment we walked in, everyone was so friendly and lovely. We were looking for a lighter, but delicious meal and we came to the right place. We decided on the Pitt Nachos and two sides of the Smokin' Mac n' Cheese. They were in front of us straight out of the oven in minutes. The nachos were loaded with peppers, jalapeños, tomatoes, queso, guaq, sour cream, and pulled pork, while the mac n' cheese was bursting with cheesy goodness. Mac n' cheese is one of my favorite comfort foods so I love to order it in different restaurants. Smokin' Bones has to have one of the best baked mac n' cheese dishes I've had in a while and along with the Pitt Nachos it was a meal I would absolutely return for.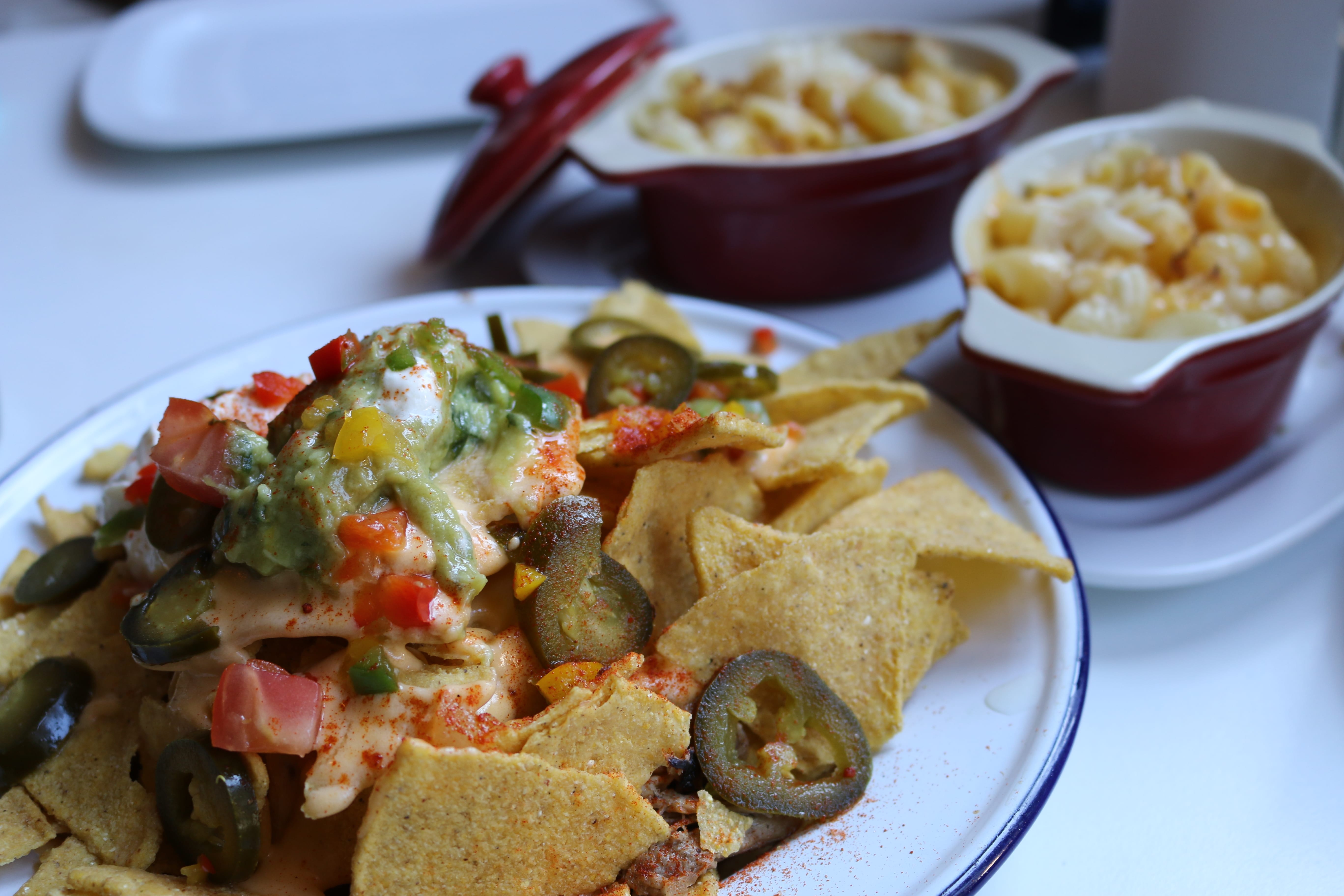 We'll be back to try one of their bin platters full of four different BBQ meats and more served on an 18 inch bin lid!