I was quite overdue a visit to Cleaver East, and the arrival of their newest "pornburger" was the perfect opportunity for a visit. We arrived on Good Friday so I was expecting to see the restaurant on the empty side, but it was quite lovely for a late afternoon lunch. The decor is what I would describe as modern rustic, and the place has a lovely layout with the bar in the middle to break the huge space.
Although I went in for just a "quick bite", I was of course tempted by the starters and ordered a goats cheese panna cotta which came with port buree, pickled golden beets and caramelised pecans. It was unusual for me to order panna cotta as I'm not usually a fan, but I had an incurable cheese craving. I can now say I am a panna cotta convert, and this inventive starter really hit the spot.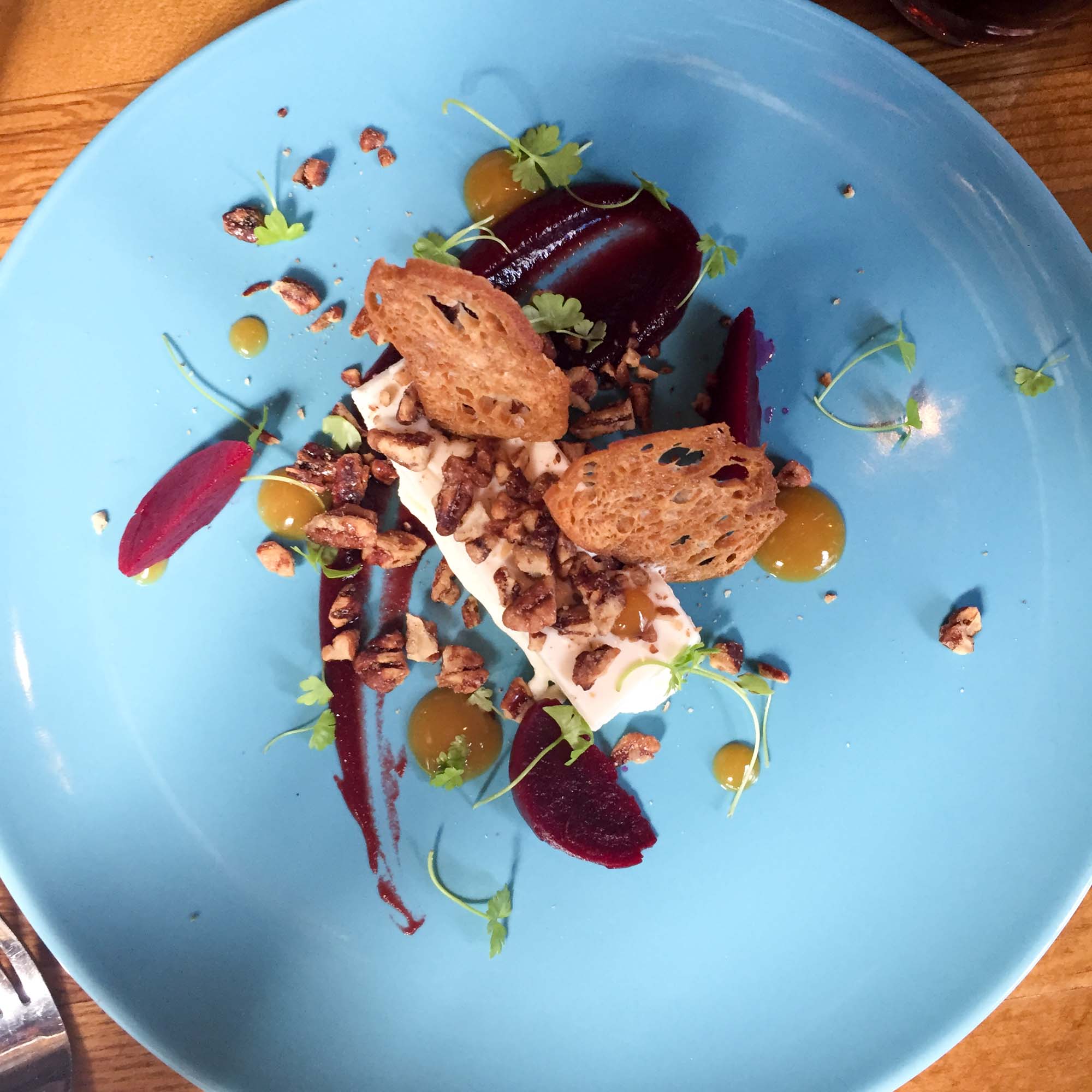 I think 50% of the diners were eating pornburgers all around me (so much for Good Friday!), and I was eagerly awaiting this burger that I had heard so much about. This month was the "roast burger" which consisted of *wait for it* 32 day aged Roasted Sirloin, toasted Yorkshire brioche, parsnip mayo, black truffle mash, Dubliner vintage cheddar and crispy carrots. It sounds like there is a lot going on but all of the flavours marry into something so luscious and divine I can only say it must be the best burger I have tasted. The truffle flavours were just right and the gravy poured over it just finishes it off nicely. It is obviously not your usual "let's grab a quick bite" burger, and I wouldn't dare try to pick this one up with my hands, this was one for the knife and fork! The accompanying chips were just as you'd want them, light and crispy on the outside, but alas, the burger beat me and sadly the chips got left behind!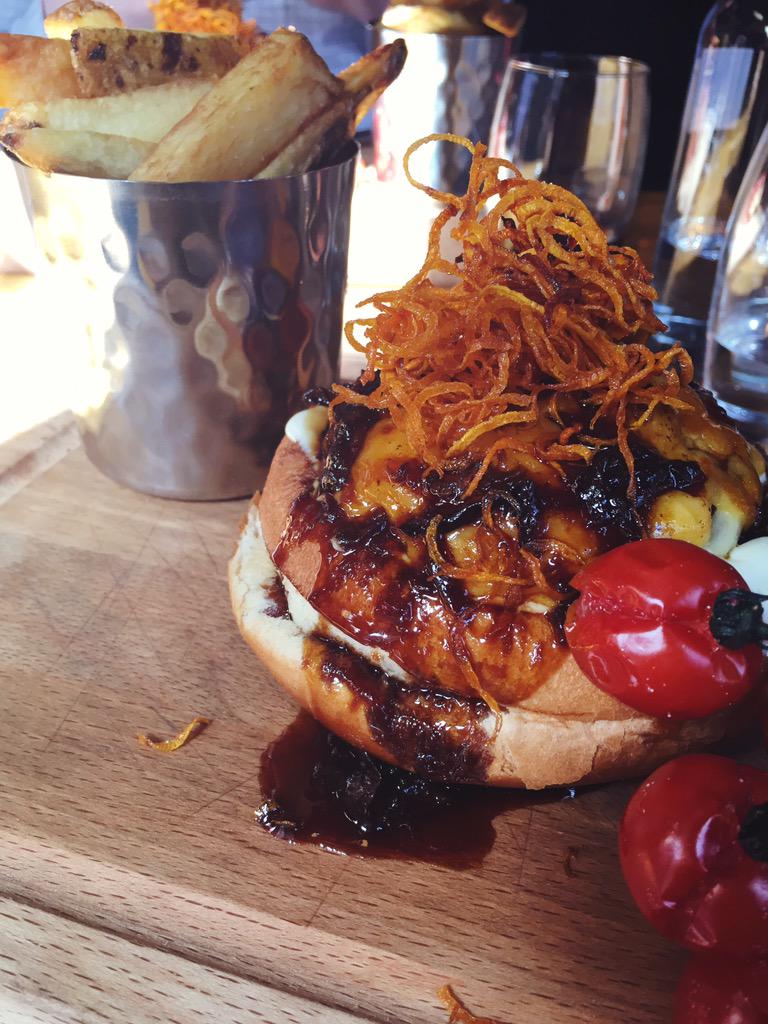 It was nothing a nice light dessert couldn't fix however, and (another!) panna cotta, this time vanilla bean flavour, with blackberry and lemon curd and a cinnamon crumb was the perfect ending to the meal. I left Cleaver East feeling ready to take on the weekend, and with great food and lovely service, I already look forward to my next visit. Let's see what's in store for next month's Pornburger!