Beef and Lobster opened in July of this year on Dublin's Parliament street and the focus is in the name – beef and yes, you guessed it, lobster.
The service was excellent since the moment we arrived, with our glasses quickly being filled with a delicious and fresh belini, which can be bottomless for €16. The menu is actually more varied than I initially thought and now includes dishes such as house tacos, lobster benedict, lobster curry, a burger, and of course the star of the show, whole grilled lobster. Another item on the menu really caught my eye, fries with crisp beef and pepper sauce, so I upgraded my regular fries to these (treat yoself and all that!).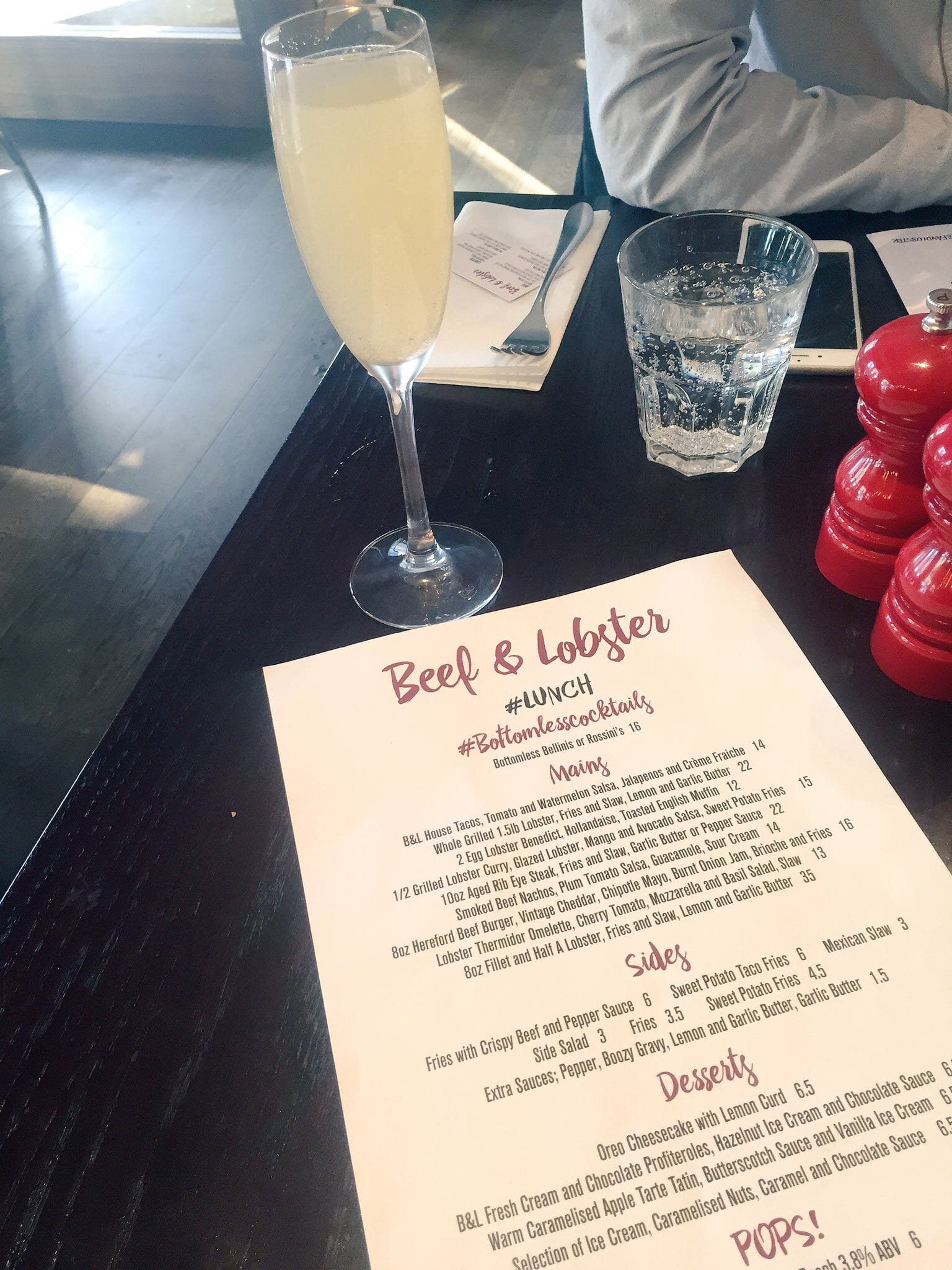 My lobster was deliciously meaty, nicely chargrilled and really is fantastic value at €22. Accompanying the lobster was a lovely little jug of lemon butter. Now on to the fries- it is rare that fries steal the show but that was almost the case here. If you visit Beef and Lobster, I urge you to get the steak fries!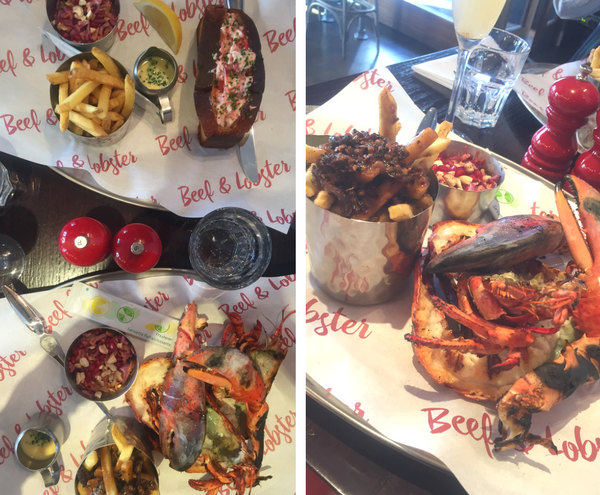 A tempting dessert menu included Oreo cheesecake, profiteroles and ice creams, all priced at €6.50. After being recommended the apple tart tatin in by a member of staff, we couldn't resist seeing what all the fuss was about. It would usually be the last thing I would order on a menu but it was perfect- the slightly bitter taste of the apple worked wonderfully with the sweet warm butterscotch sauce.
Beef and Lobster offer something different to the usual "brunch" offerings in Dublin at the moment. Perfect for a catch up with friends or to celebrate a special occasion. The brunch menu is not on their website but you can find it on Facebook (https://www.facebook.com/BeefandLobster/).
Disclosure: I was a guest of Beef and Lobster on this occasion. There was no request to write a review in return and all opinions are my own.