Once December comes around, I'm all for doing everything festive. I was disappointed this year that two Christmas food shows I enjoyed going to for the last few years- the Food and Wine Food Fair and the Food Show in the Convention Centre- weren't happening this year. When I heard there was a Food Emporium at the RDS National Craft and Design Fair, I was delighted. Not only is this a great chance to stock up on lots of delicious foods for the home, but it's also a great chance to get some nice gifts that are all made in Ireland.
Due to the fact that it's labelled as a craft and design fair, I was unsure how much focus there would be on the food. I have to say I have been to quite a lot of food shows, and this is by far one of the best. There was a huge amount of producers there, with plenty of area's for sitting down and munching on some of the lovely goodies purchased (I've no patience to wait until Christmas!). It's great to see all of Ireland's wonderful food producers all under one roof. I took quite a few photos and unfortunately can't fit them all here so I'll include some of my favourites! A full list of produces can be found here.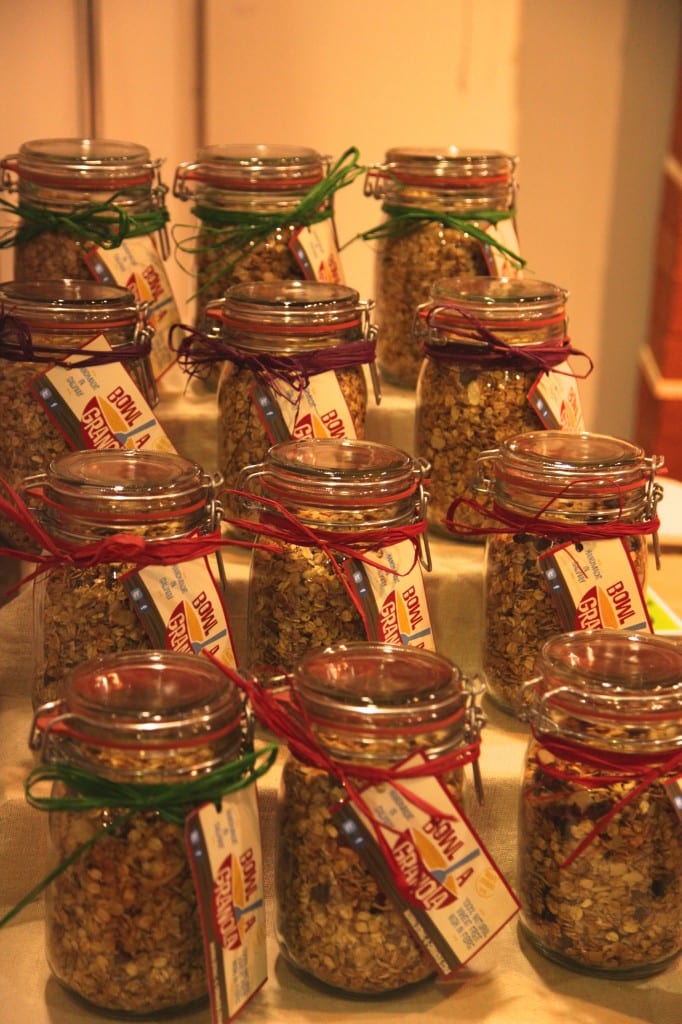 Granola pots from Bowl A Granola have lovely packaging and would be a great addition to a hamper.
How amazing is this rainbow layer cake?! Almost too good to eat and conveniently located beside the seating area!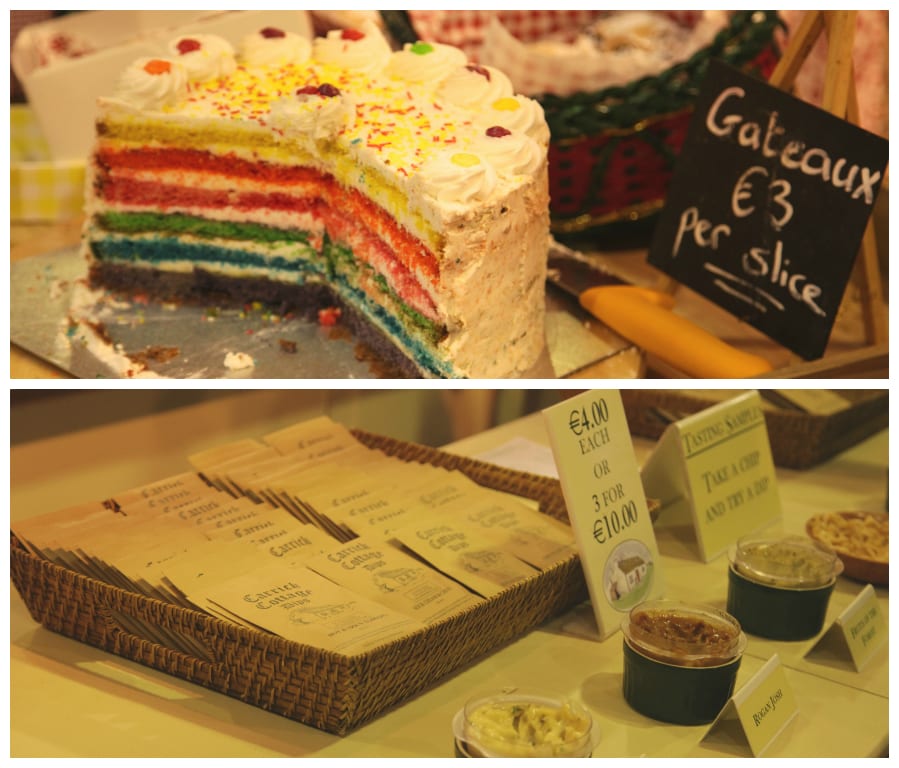 These sachets (above) can be mixed with mayonnaise or creme fraiche to make delicious dips. They come in so many different flavours (ranch, caesar, piri piri, mexican, rogan josh…) and are great value too, what a brilliant idea!
The Good Food Ireland area (below) was displayed beautifully and had lots of fabulous producers such as Jane Russell's sausages (red wine and garlic flavour a must try!), Donegal Rapeseed Oil and an abundance of cheese from Knockdrinna and the Little Milk Co.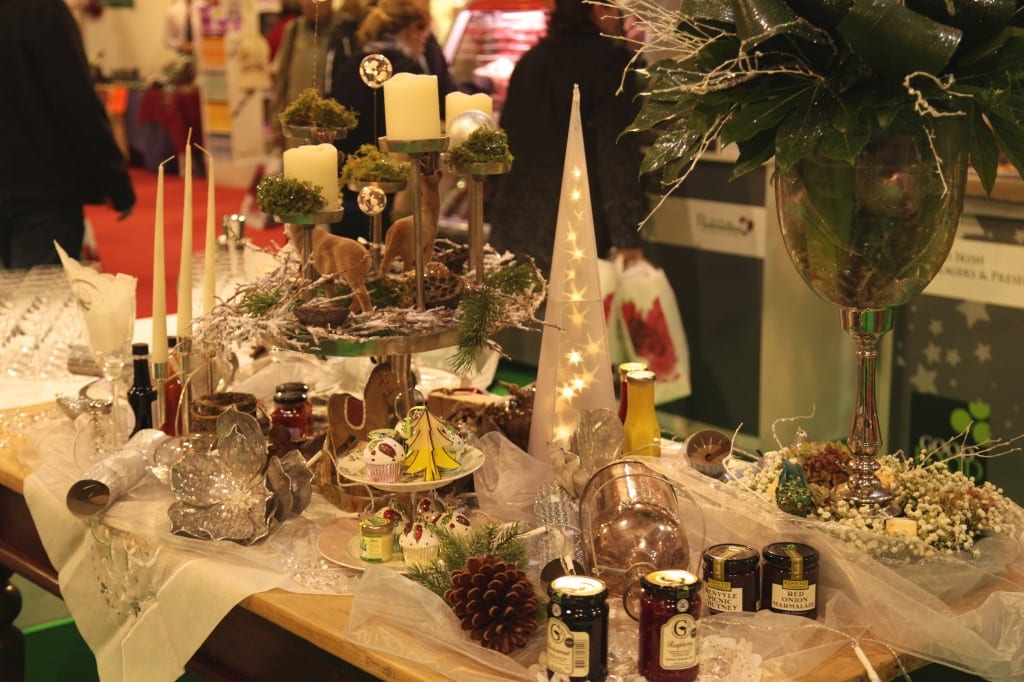 Another creative display at Sam's Cookies! Lots of tastings and some great present ideas…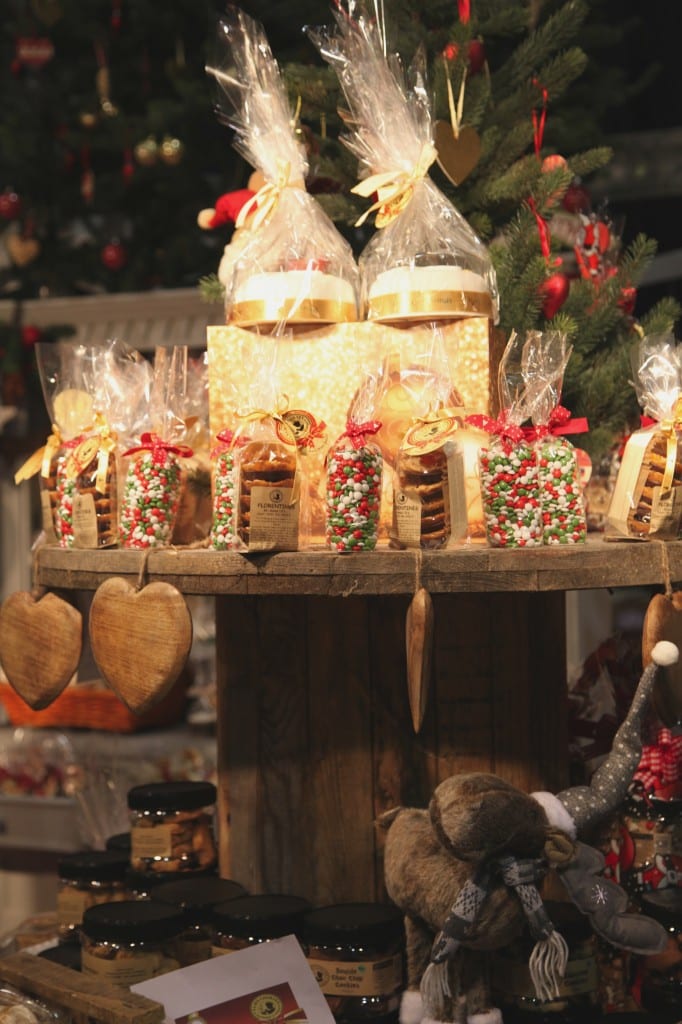 Cheese glorious cheese… there was an abundance of Ireland's finest cheese at the fair but I loved the display from Carlow Farmhouse Cheese.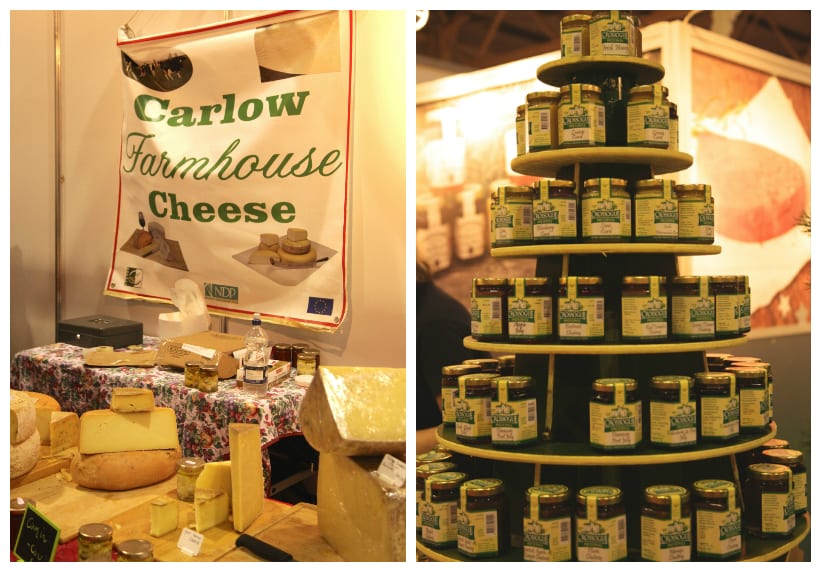 Other favourites that I didn't get photo's of were Kitty O' Byrnes yummy "turf" sauce and chutneys, Blast & Wilde flavoured butters, and of course I had to pop over to Kelly's of Newport to get some of their delicious white pudding and Achill Island sea salt!
If you are into food and crafts the RDS national craft fair is a wonderful day out in Dublin. I couldn't get over how huge it was so I would advise having quite a few hours to spare! Entrance price is €10 at the door and parking is €6. More information on their website.