No awful dry meat substitutes here, these proper veggie burgers from M&S Food are packed with real veggies and they are super tasty too! I have to admit I am a bit BBQ'd out at the moment from perhaps one to many burgers over the past couple of weeks (oops!) so I mixed things up a bit with this one and made it slightly lighter and healthier, but still packed with flavour. I had it just as it is in the photo but it would be delicious served with some sweet potato or courgette fries. If you can't forgo the meat these topping would also work great with turkey burgers so feel free to experiment!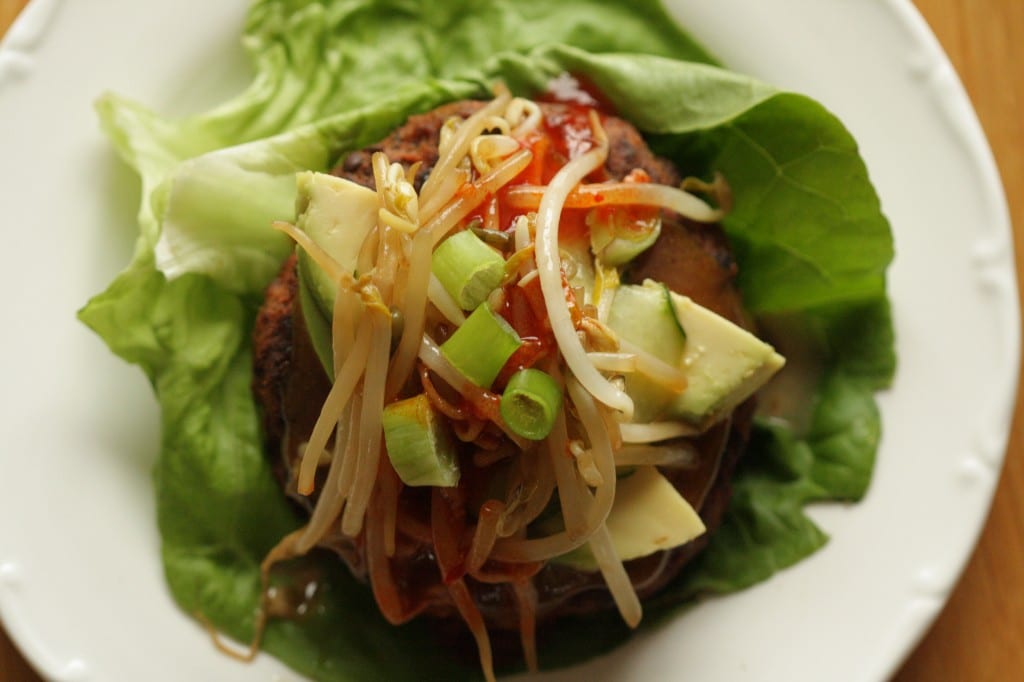 Ingredients (Serves 2)
2 Veggie Burgers
1 Avocado
Large Lettuce Leaves, for serving
1/2 Packet Bean Sprouts
Splash of Soy Sauce or Tamari
Spring Onion, chopped
Sweet Chilli Sauce
For the Satay Sauce:
2 Tbsp Mayonaise
2 Tbsp Almond Butter
1/2 lime
A Squeeze of Honey
1 Tbsp Soy Sauce
Method
1. Grill the burgers as per instructions on packet.
2. Make the satay sauce by mixing all of the ingredients together.
3. Fry the bean sprouts in a pan with some soy sauce, adding a splash of sesame oil (only if you have it) once cooked. Set aside.
4. Assemble the burger once cooked by placing on the leaves, topping it with the satay sauce, avocado, bean sprouts, and some sweet chilli sauce and spring onions. Enjoy!