I find breakfast very tricky. I love the idea of porridge but due to a health condition I'm not meant to eat oats. After doing some research I came across Peruvian style porridge, which uses quinoa and amaranth, both naturally gluten free, high protein grains. Amaranth is quite difficult to source in Ireland so I used some millet instead, which is a very easy digestible grain. The porridge is very filling and can be made in advance and reheated, making this a very convenient breakfast! You could really top this with whatever you like but I used a combination of pomegranate and pistachio nuts for some added texture. The result was delicious!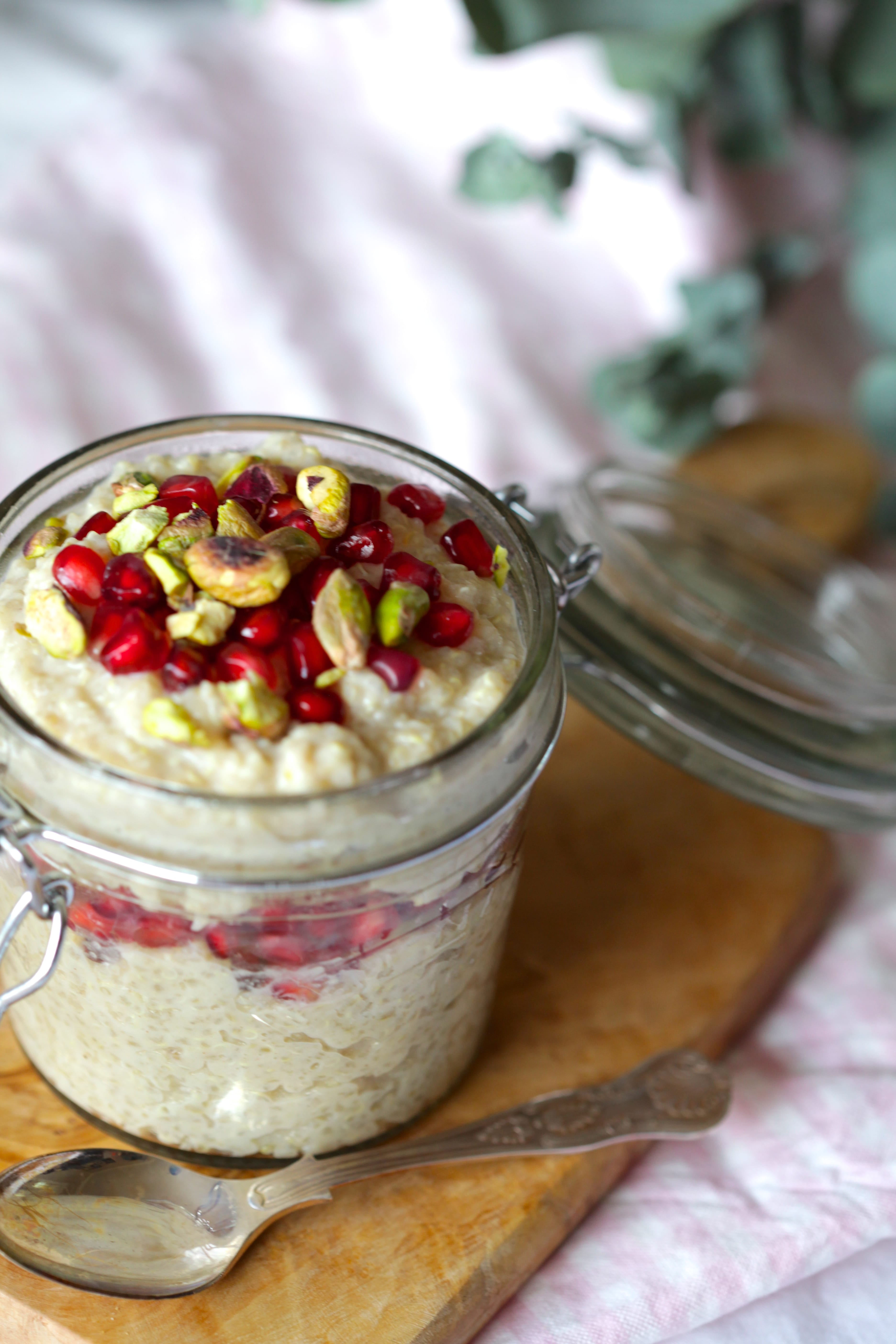 Ingredients:
50g quinoa (cooked)
30g millet
160ml almond milk (unsweetened)
1 tsp cinnamon
1 tbsp honey (or as much or little as you like)
pomegranate and pistachios, to serve
Method:
1. In a pan, add the millet & cooked quinoa, milk, cinnamon and honey.
2. Bring to a boil, then turn down the heat and gently cook for about 7 minutes.
3. Serve with pomegranate and pistachios.