I recently dined at the Spencer Hotel with the lovely Yelp Dublin gang where we were treated to a delicious asian feast! East restaurant at the Spencer specialises in cuisine from Indonesia, Malaysia, Vietnam and Japan and also has an extensive menu of delicious cocktails! I wanted to try something different so I opted for a lychee chilli martini (pictured below, left) which was so fresh and perfect for the summer evening that it was. It had just enough chilli so that you knew it was there without being overpowering- a nice subtle heat.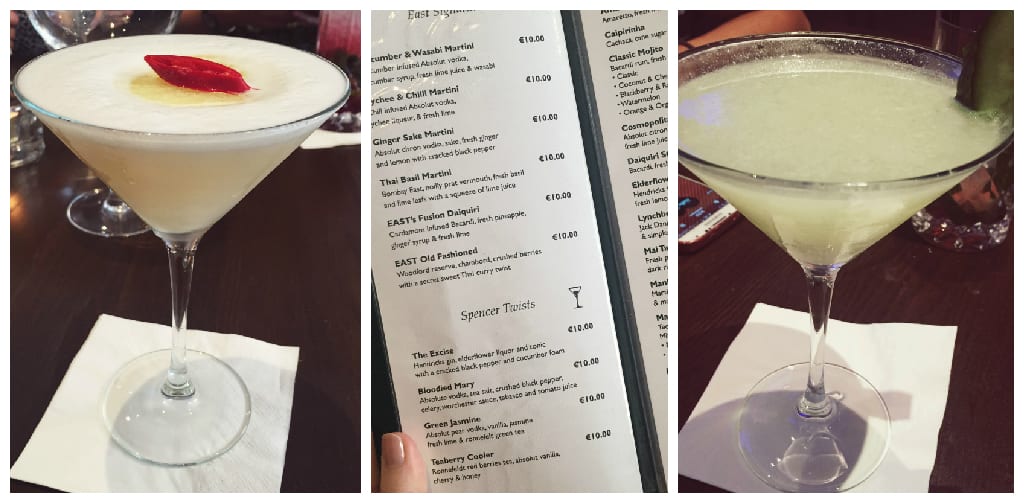 We tasted a range of starters from the menu which were perfect for sharing. I didn't get photo's of everything but the shrimp dumplings were the highlight for me (I am obsessed with dumplings!). We also had chicken satay skewers, duck spring rolls, delicious spare ribs, and tempura monkfish (YUM).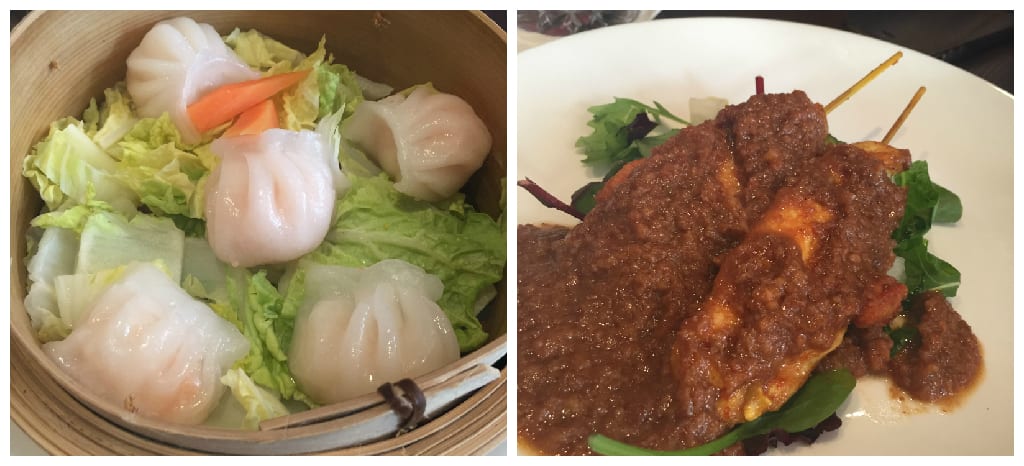 Again, mains were shared which is great because I got to taste so many dishes from the menu. The highlight for me was the East lamb (pictured below, top left) and Kung Po calamari. The curry had a good amount of heat and a cherry mojito was a lovely drink to go with it. The singapore noodles and nasi goreng were also delicious but at this stage I was very full! I somehow(!) managed to fit in some chilli basil beef, green chicken curry and asian grilled sea bass- all beautiful with fresh, vibrant flavours.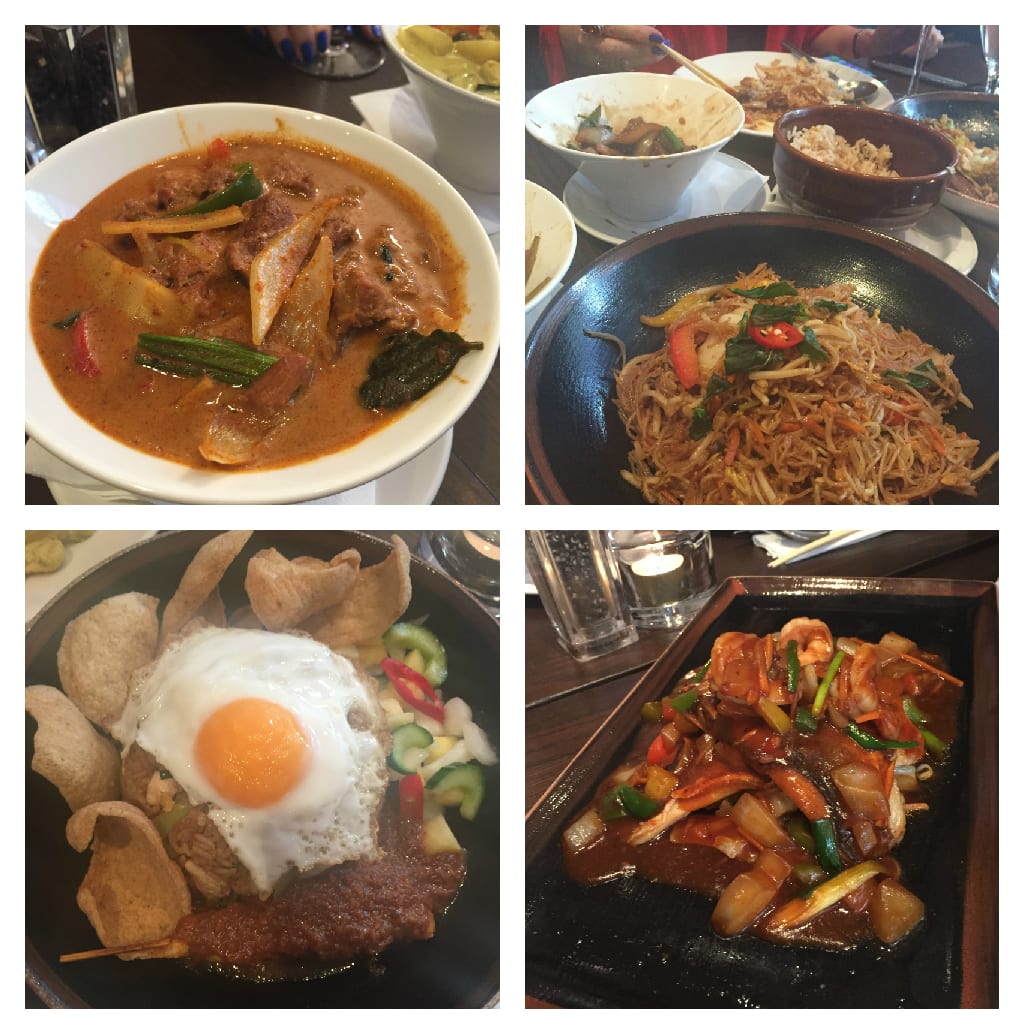 A selection of desserts was a perfect end to the meal. East also has a gorgeous outdoor terrace which is lovely for a post dinner cocktail. I certainly look forward to returning to fill my craving for the lamb curry- it was definitely the best I've had in a long time. Thank you to East and Yelp for a fantastic evening! To see more from the evening check out Yelp's video here.