Tucked away on Lake Corrib, 2 miles from Galway City is a hotel I've visited a couple of times now- Glenlo Abbey. On this occasion, I was invited for a complimentary stay to try their new menu at the Pullman restaurant (I was not obliged to write this review and all opinions are honest).
After settling in to our very beautiful room (that bed was SO comfy), we headed downstairs to the bar for some lunch and to relax. The decor throughout the hotel is beautiful, with plenty of open fires and comfy corners to chill out. There is loads to do in and around the hotel, with a newly renovated cinema, games and snooker rooms, and of course the renowned golf course and driving range. We had a peek into the cinema which looked amazing, with plush velvet seats and a real Hollywood glamour feel- I will make more time for this on my next visit!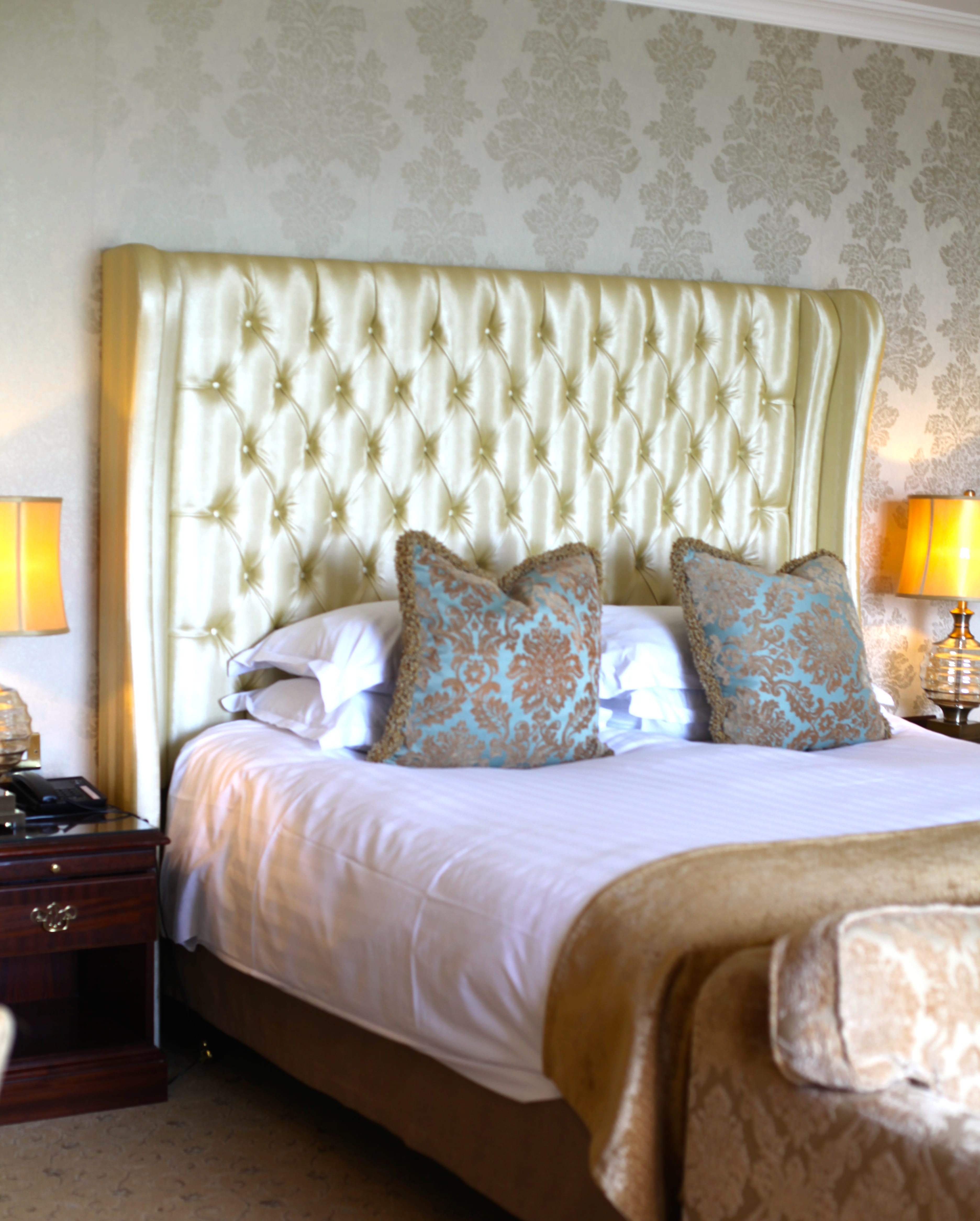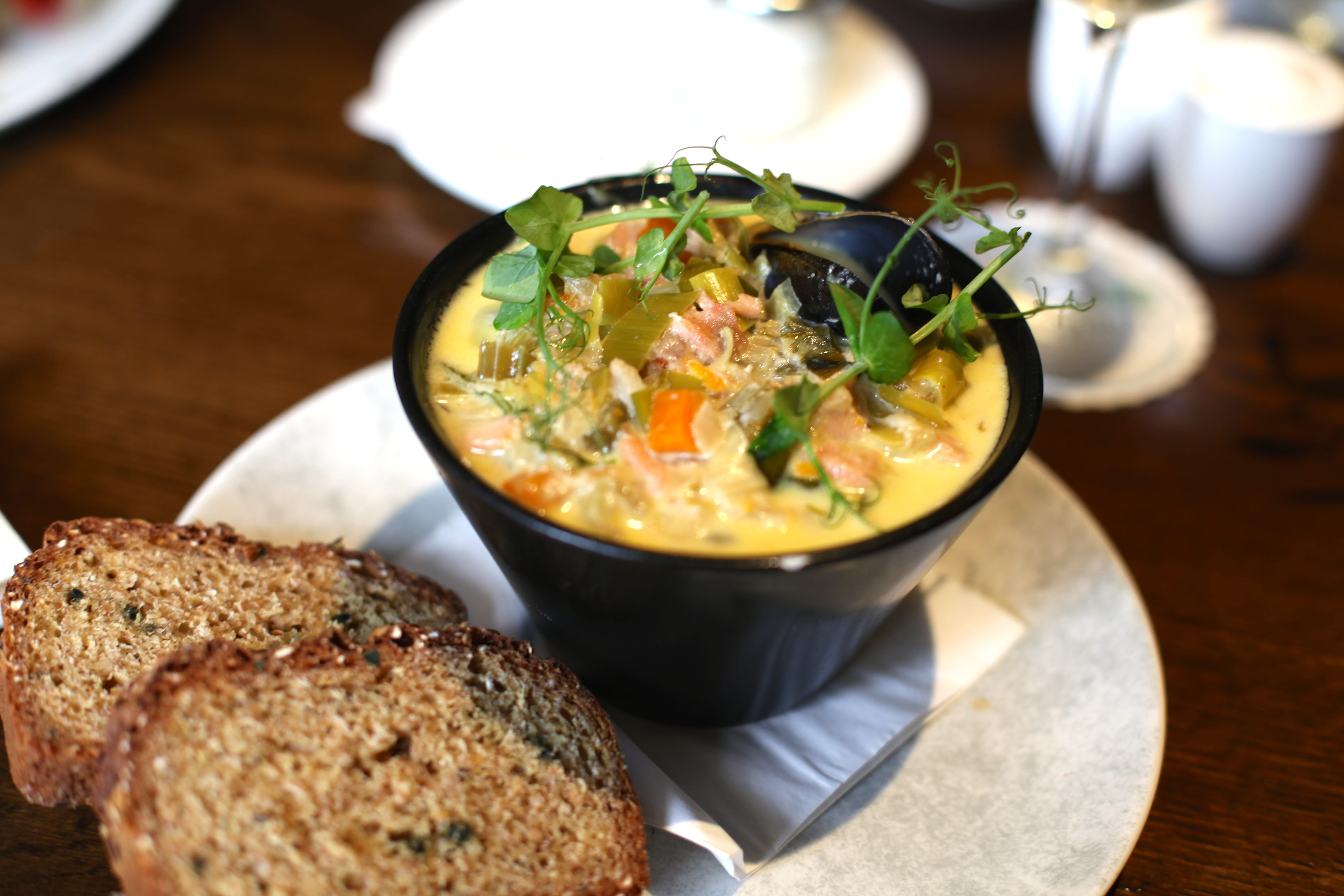 There's a few different dining options available at the hotel including the Pullman restaurant, where we dined and had a really unique and enjoyable experience. The restaurant is in fact comprised of 2 dining carriages from the original Orient Express which date back to 1927 and would have traveled all over Europe. The menu on the night we visited was an 8 course tasting menu, with each course focusing on a stopover of the Orient Express journey- how exciting! Our first course/stopover was London, followed by Callais, Paris, Zurich, Innsbruck, Vienna, Budapest, Belgrade and finally Athens. My favourite course would had to have been the Veal Schnitzel (Vienna) closely followed by the Halaszle (Budapest) which was a type of traditional fish soup flavoured with Paprika. Following dinner, it was time for a Whiskey Sour by the fire (they have a Whiskey bar with an extensive menu), a perfect ending to the night! My dad has since visited the Pullman restaurant and had the regular menu, which he also thoroughly enjoyed.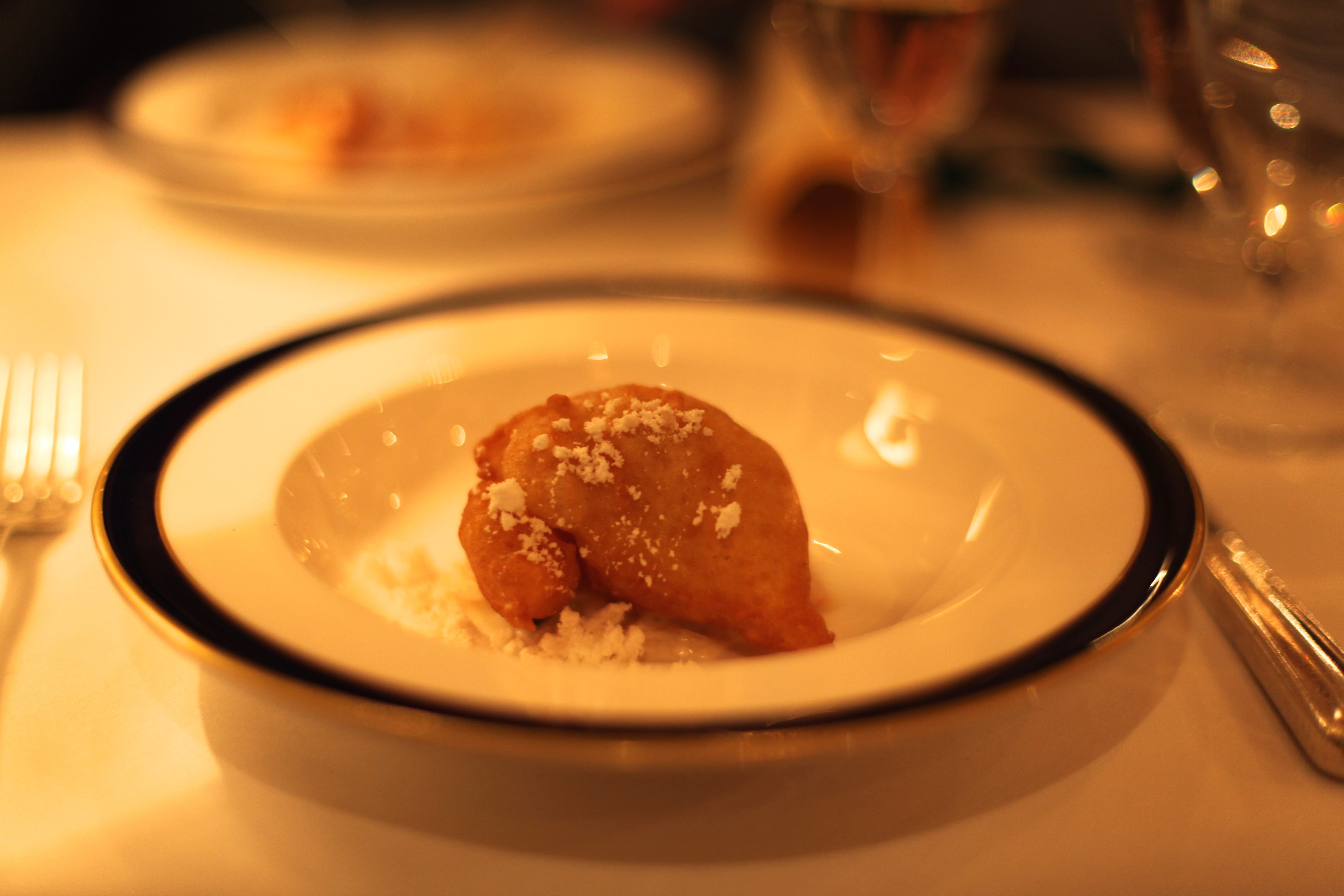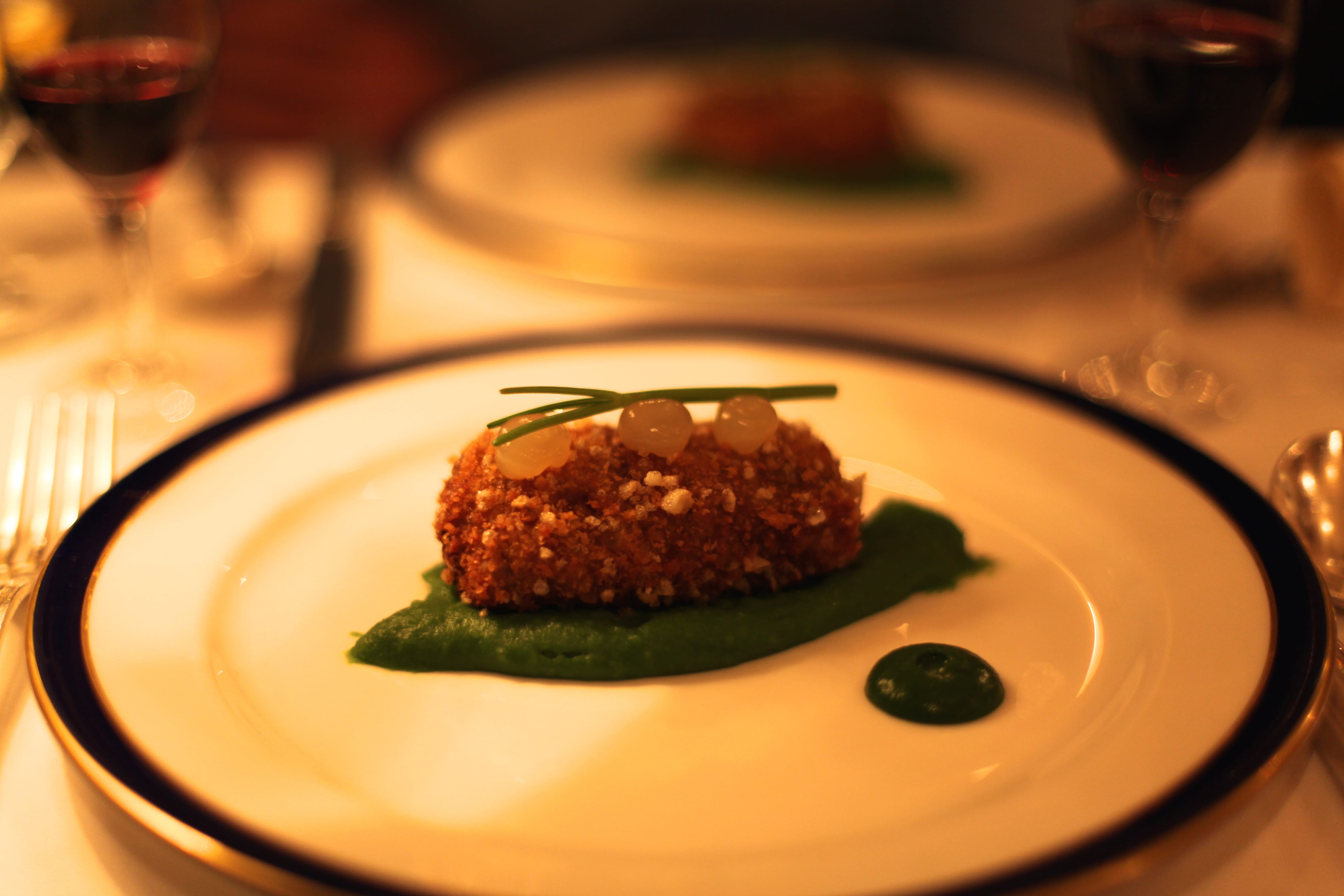 As I mentioned already, it was not my first time to stay at Glenlo Abbey, and for me a highlight had to be the breakfast. Breakfast is possibly my favourite meal of the day, and I love comparing the standards at various hotels I visit. I have to say, I think the breakfast at Glenlo Abbey is the best hotel breakfast in Ireland (closely followed by Carton House!). It's served in a beautiful dining room with high ceilings and big windows, and the service is top notch.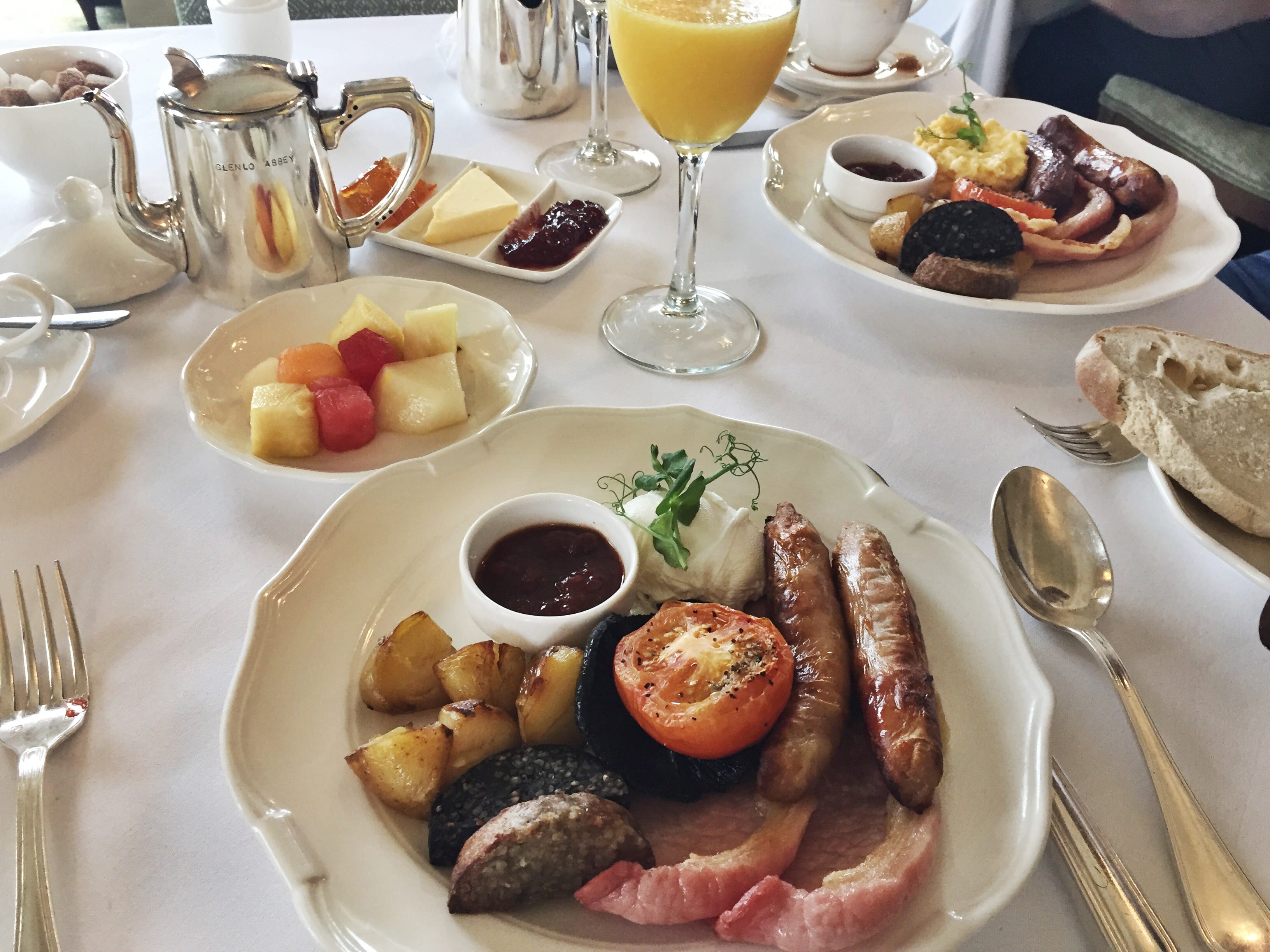 Have you visited Glenlo Abbey before? If not, I would seriously definitely recommend it for a perfect winter getaway.
Disclaimer: I was invited to stay at Glenlo Abbey as a guest (dinner, bed and breakfast). I was not obliged to write about my stay, and as always, all opinions are honest.