Parnell Street has transformed into a bit of a culinary hotspot over the last few years. Eager to work my way through all these amazing looking Asian eateries, I thought it was about time I visited Kimchi, a Korean/Japanese restaurant which is part of the Hop House bar.
Kimchi is quite small and casual, and quite bizarre with it being part of an Irish pub! There was a huge amount of menu options on the dinner menu, which offered everything from sashimi to the traditional Korean bibimbap. They also have a good selection of Sake (a traditional Korean plum wine) and for the less daring, some Irish craft beers! Eager to throw myself into the Korean dining experience, we quickly decided to order a bottle of Sake and some appetisers, vegetable mandu (dumplings) and of course, Kimchi. I have to admit I don't have a wealth of experience of how Kimchi should be but this was very tasty and satisfying with just the right amount of spice. The dumplings were light and fresh and were served in a soy broth which was very comforting and I could imagine eating loads of these on a cold day.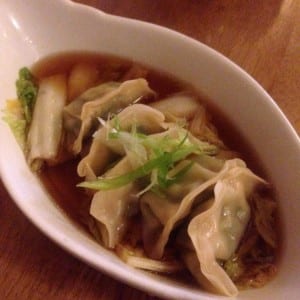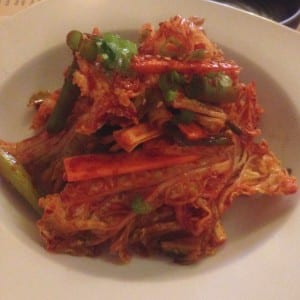 For mains, I couldn't resist the traditional salmon bipimbap (€10.90), which arrived a sizzling bowl of goodness with a delightful soft egg yolk sitting in the middle. It comes with a choice of soy or chilli sauce, but I went for both. Clearly looking a bit baffled by the whole thing, the lovely Korean waitress offered me some help and added in all of the sauce and stirred it around which is obviously how it's meant to be done! We also tried the sautéed prawns (€13), which was served on vermicelli noodles. A sort of chilli tomato based sauce, it was excellent, but less authentic than the bibimbap I thought.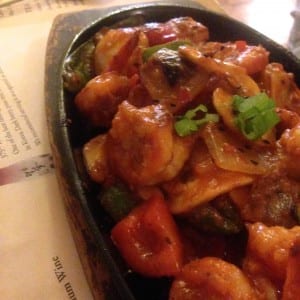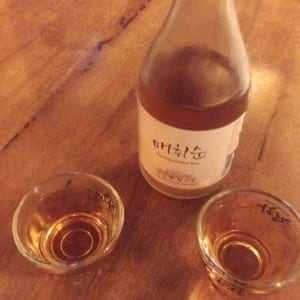 This is good quality, tasty food for a great price. I'm looking forward to returning to see if the Japanese dishes are equally as good.
Kimchi, 160 Parnell Street, Dublin 1
http://www.hophouse.ie
Review: Kimchi, Parnell Street