I recently visited Kilkenny as a guest of Visit Kilkenny, and our first port of call when we arrived in the medieval town was to meet Anne Neary, who is an expert in food, local produce, and owner of Kilkenny Tasting Tours.
The tours last approximately 2.5 hours, and, after meeting at the Town Hall on a bright Saturday morning, our first stop off was at The Green Grocer, which describes itself as a natural food market, and sells local fresh produce, as well as a host of organic products and ingredients. We had a delicious taster of cheese, which included a locally produced garlic and dill goat's cheese from Dizzy Farm, and locally grown apples as a nice palette cleanser.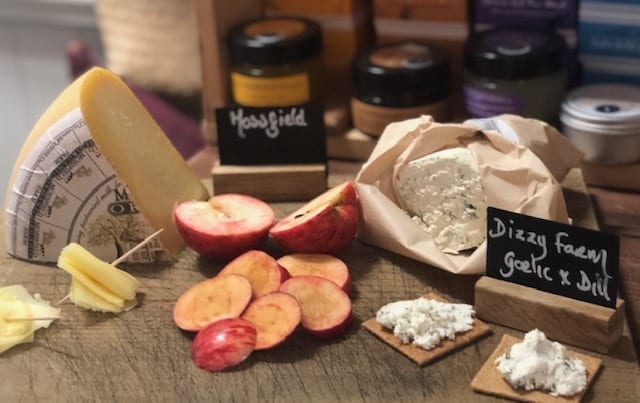 Next up on our tour was O'Brien's Butchers, where we met owner and butcher Tony O'Brien and his wife. They have their own abattoir just outside of Kilkenny town so all of the produce is truly local. We were warmly welcomed with a fabulous platter of homemade white and black pudding, sausages and their famous spiced beef. The pudding is a high contender for the best I've ever tasted, and I revisited the butchers after the tour to purchase more than a few puddings, which are now in my freezer!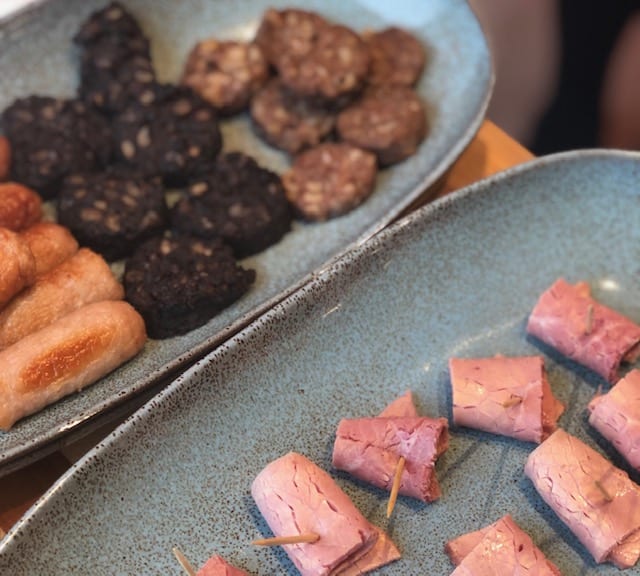 The Cutting Vedge (aptly named!) was next on our tour, which is a vegan café specialising in natural and organic food. Everything is made in house by their passionate chef and owner, who gave us a delicious tasting plate of a vegan "feta" tart with sun-dried tomato pesto, along with some homemade sauerkraut and a taste of their homemade kefir drink. We also tasted their home-made sweet potato falafel with hummus which was packed with flavour.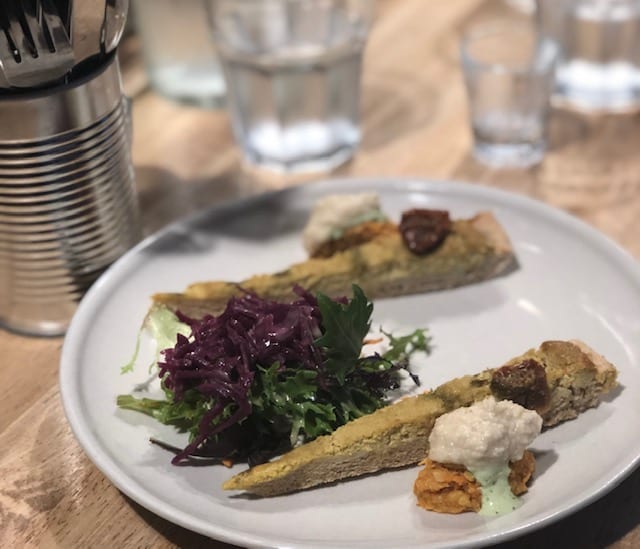 Just down the road from The Cutting Vedge was Rive Gauche, a French restaurant located adjacent to the Left Bank Bar. We sat outside which is a great people watching spot, and were treated to a tasting plate of local pork belly which was cooked to perfection, a very tasty Asian inspired spring roll (which was also vegan), and lamb croquettes. The restaurant had a great sense of character and warm atmosphere, and would be a great spot for an evening meal.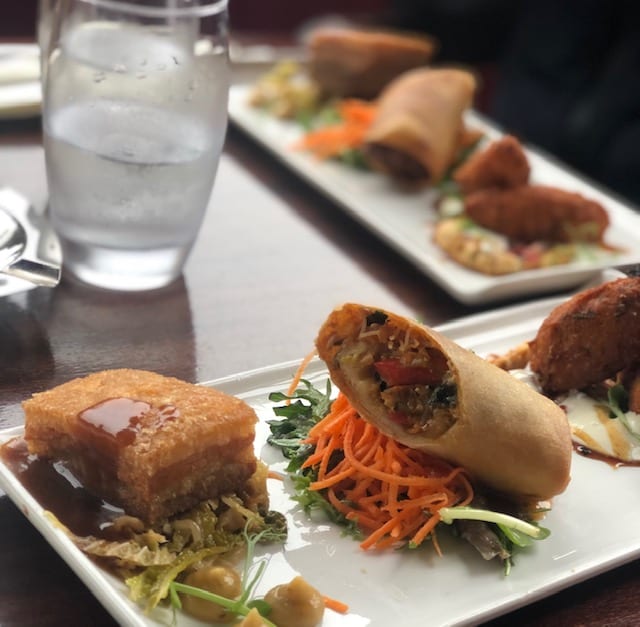 Drinks were next on the menu! We visited Statham's Bar at the Pembroke Hotel for their signature Old Fashioned, made with Glendalough Distillery double barrel whiskey, Kilkenny Highbank Orchard Syrup and angostura bitters. No trip to Kilkenny would be complete without a visit to the famous Hole in The Wall Bar, where we had an Irish Coffee and homemade stew cooked by Anne herself. The stew was absolutely delicious and was such a treat to eat in such a unique venue! The bar itself is tiny and has been wonderfully restored by owner (and cardiologist!) Prof Michael Conway.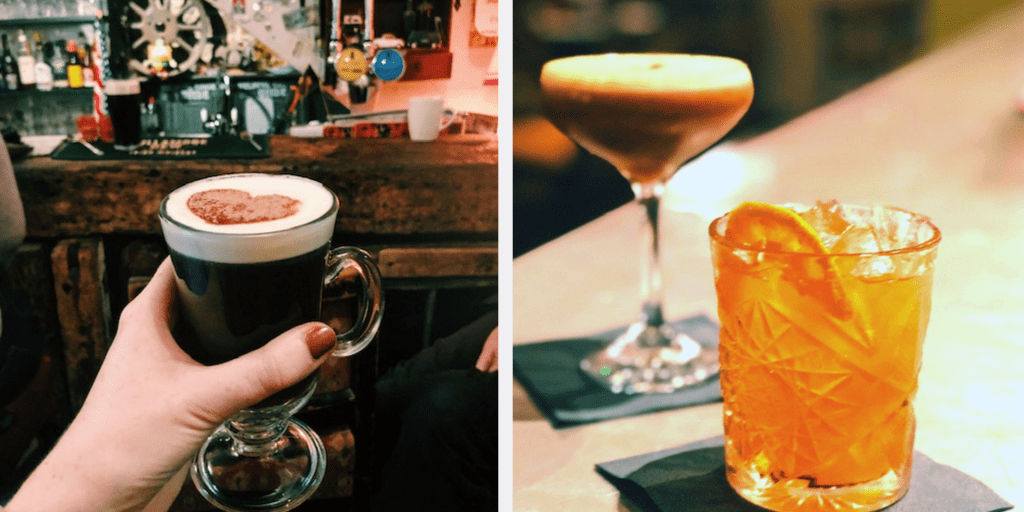 Thank you Anne for showing us some hidden gems of Kilkenny, and introducing us to the wonderful local food in the area.
www.kilkennytastingtours.com