Dine in a Pop Up Restaurant…
Dublin Cookery School is hosting a series of pop-up restaurants organised and cooked by full-time certificate students! It is a wonderful opportunity to experience and sample the highlights of where their culinary journey has taken them so far. Overseen by highly experienced team of in-house tutors you can sit back, relax and enjoy a five-course tasting menu in the intimate surroundings of Dublin Cookery School. A fun, sociable and ultimately unique night out. Tickets cost €40 and can be purchased here.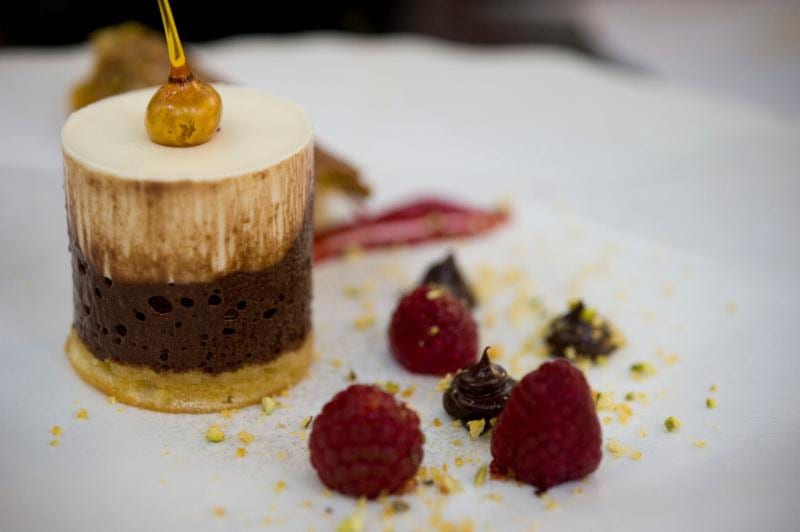 Visit a Food Market…
The Dublin Made Me Market at Smock Alley in Temple Bar takes place this coming Sunday, celebrating the richness of food that people are finding and making in Dublin. Sample the produce and learn something new at this showcase for all that's positive about urban farming. There is lots happening on the day including food stalls, screenings, conversations, demonstrations and activities for the whole family. The Dublin Made Me Market is a free one-day market and talks event in Smock Alley brought to you by journalist Catherine Cleary and Dublin 2020. Find them on Facebook here.

Try Somewhere New…
The newly opened Peacock Cafe at the Abbey Theatre is the perfect excuse for a visit to the theatre. A vibrant, open and energetic space that embodies the spirit of the Abbey, the Peacock Cafe is the perfect pit stop for shoppers and theatregoers alike. Open for breakfast, lunch and supper/pre-theatre, the Peacock Cafe menu is carefully choreographed using the best of Irish ingredients. A selection of wine and Irish craft beer is also available!