Burns night supper happens on January 25th every year to celebrate the life of Robert Burns, on his date of birth. It is an institution in Scotland and suppers are held all over the country which involve delicious feasts and family gatherings.
There are many elements of the traditional Burns supper, one which is the Selkirk Grace, a prayer read before the meal:
Some hae meat and canna eat,
And some wad eat that want it,
But we hae meat and we can eat,
Sae let the Lord be thankit.
Although Haggis is traditionally served on this day, I thought I would include a simpler traditional Scottish recipe- Cullen Skink. Don't be put off by the unusual name, this is a wonderfully tasty supper, and there is nothing better than a bowl of this on a cold January evening!
Recipe: Cullen Skink- Serves 4 for Supper
1 onion, chopped
1 leek, chopped
300g waxy potatoes, cubed
300ml milk
1 tsp mustard powder
1 tsp ground nutmeg
butter
400g smoked cod
300ml water
pepper
half lemon
3 tbsp double cream (optional)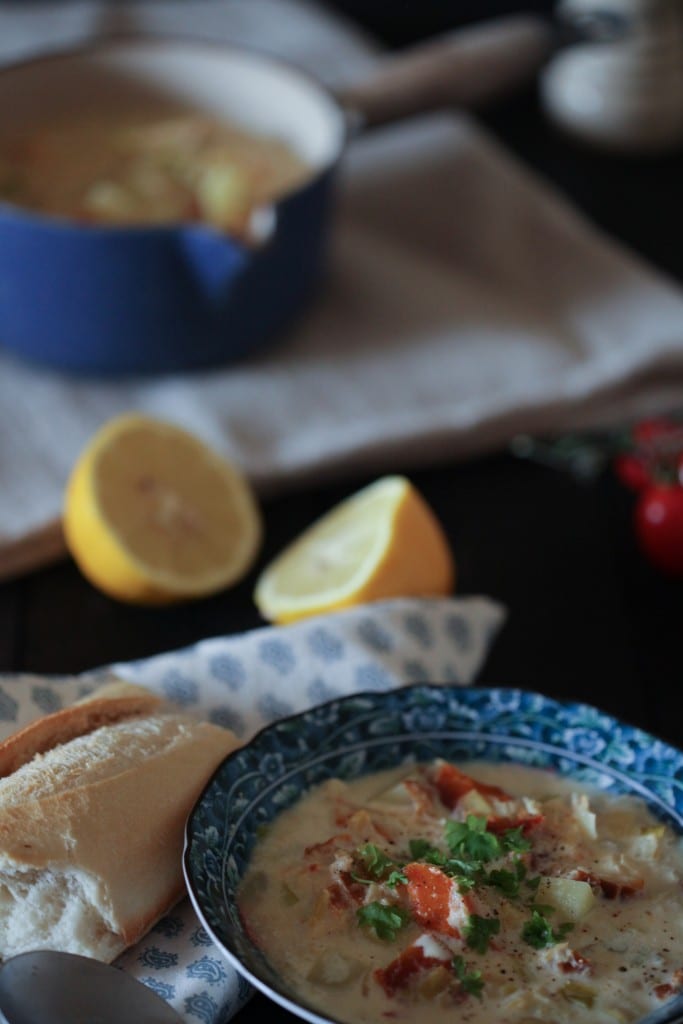 Method
1. In a pot, poach the smoked cod in 300ml water for about 5 minutes until just cooked through. Set aside to cool while reserving the liquid.
2. In a large pot, melt some butter and fry the onion and leek for about 5-10 minutes, until soft but not brown.
3. Add the potatoes and stir for another 5 minutes.
4. To the potatoes, onions and leeks, add the liquid that the fish has been cooked in and simmer for about 10 minutes until potatoes are cooked through.
5. Add the milk, mustard, nutmeg, followed by the fish and simmer very gently for 5 minutes.
6. Season with pepper and salt if needed and add the cream at this point if using.
7. Finally stir in the lemon juice and serve.
Note: If you find this soup too liquid for your taste, add some cornflour at the end of the cooking process.