Earlier this week Balfes launched a new craft cocktail menu, incorporating fresh produce and premium liquors. The range which includes five new cocktails, focuses on fresh and fragrant flavours, perfect for sipping on in their heated outdoor terrace. Have a look at some of their new cocktails below, which are not only as pretty as a picture but taste great too!
The Avocolado
Replacing double cream with the super food avocado, this creamy, smooth cocktail is a healthy twist on the traditional Pina Colada. Containing no cholesterol or sodium, avocados are naturally low in saturated fat making them the perfect substitute for the sinful double cream and milk which are traditionally used in Pina Coladas. Balfes has kept the rum light, added fresh pineapple and coconut syrup, and combined with ripe avocado to bring you a tropical taste sensation.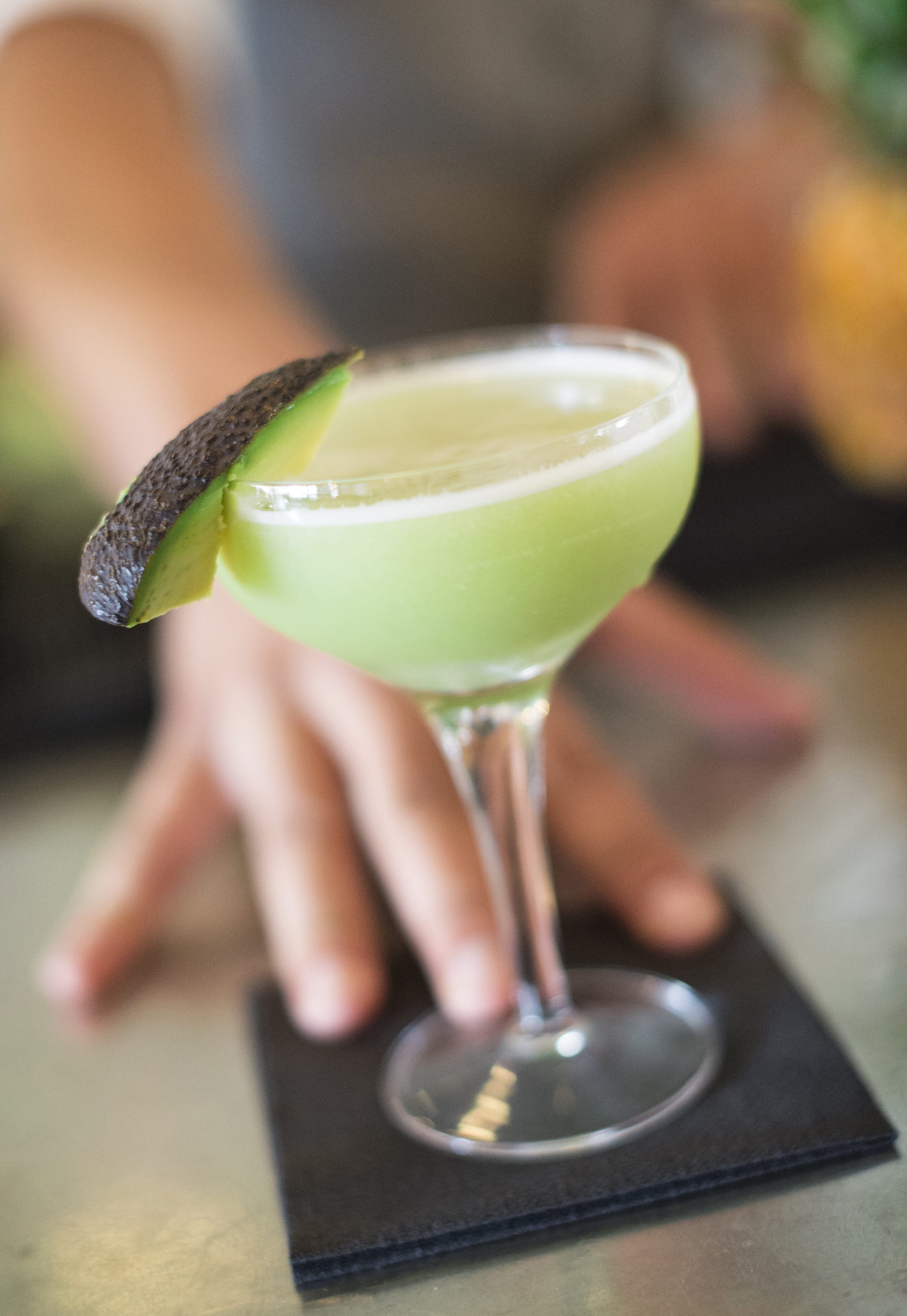 Message in a Bottle
Message in a Bottle is a light, crisp drink presented in a mini carafe submerged in ice. A message full of delicate yet refreshing notes, this cocktail is a mix of cucumber, lychee and home-made elderflower syrup served on a base of vodka. Perfect for a summer evening!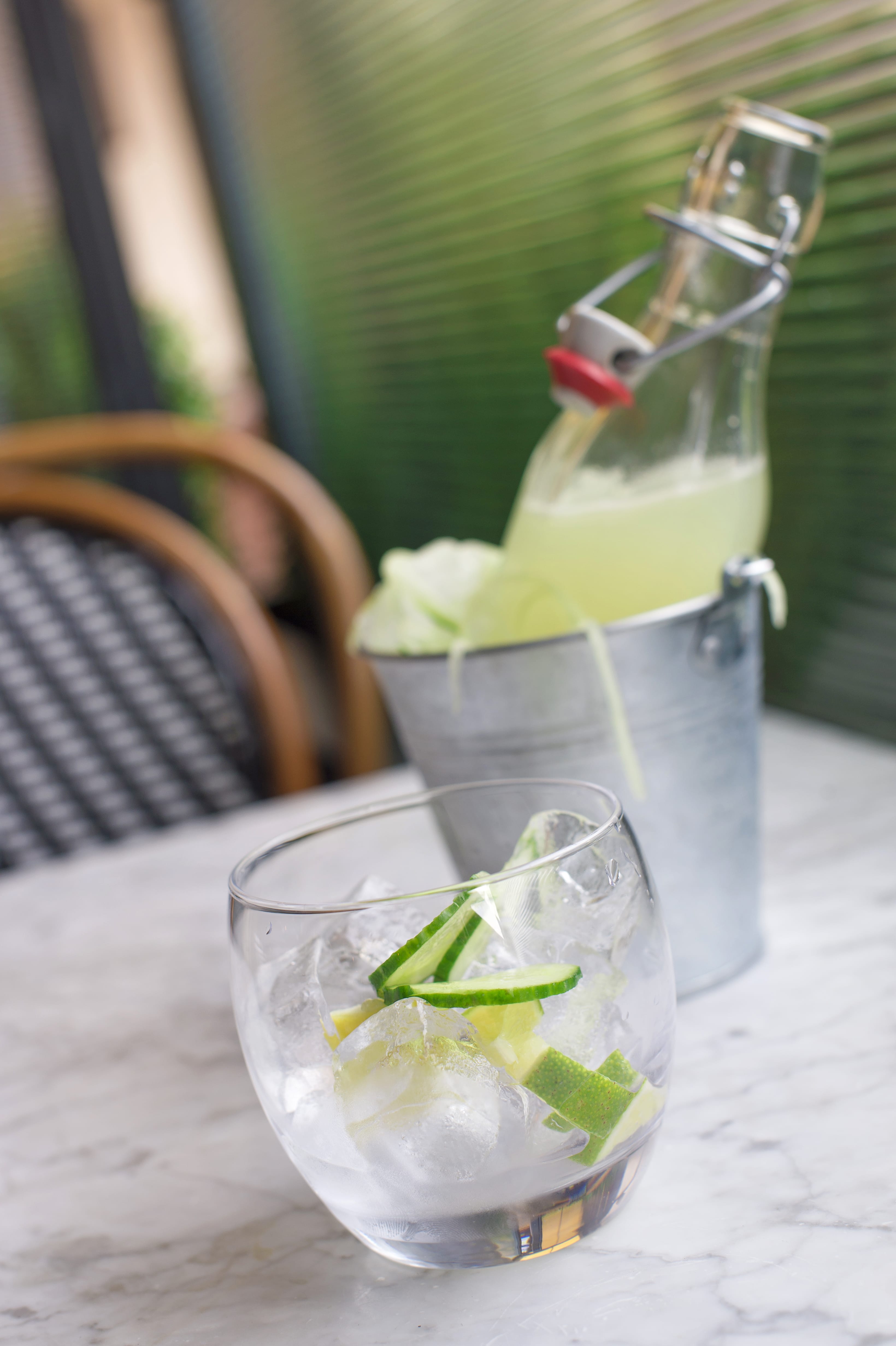 The Malika 
The most elegant and glamourous cocktail of them all, The Malika is a sweet, delectable, one of a kind cocktail. Inspired by the French artist whose work is showcased in Balfes, this cocktail contains home-made rose petal syrup balanced beautifully with vodka and lychee. Garnished with beautiful rose petals, this charming and gentle blend is reflective of Malika's French artistic touch.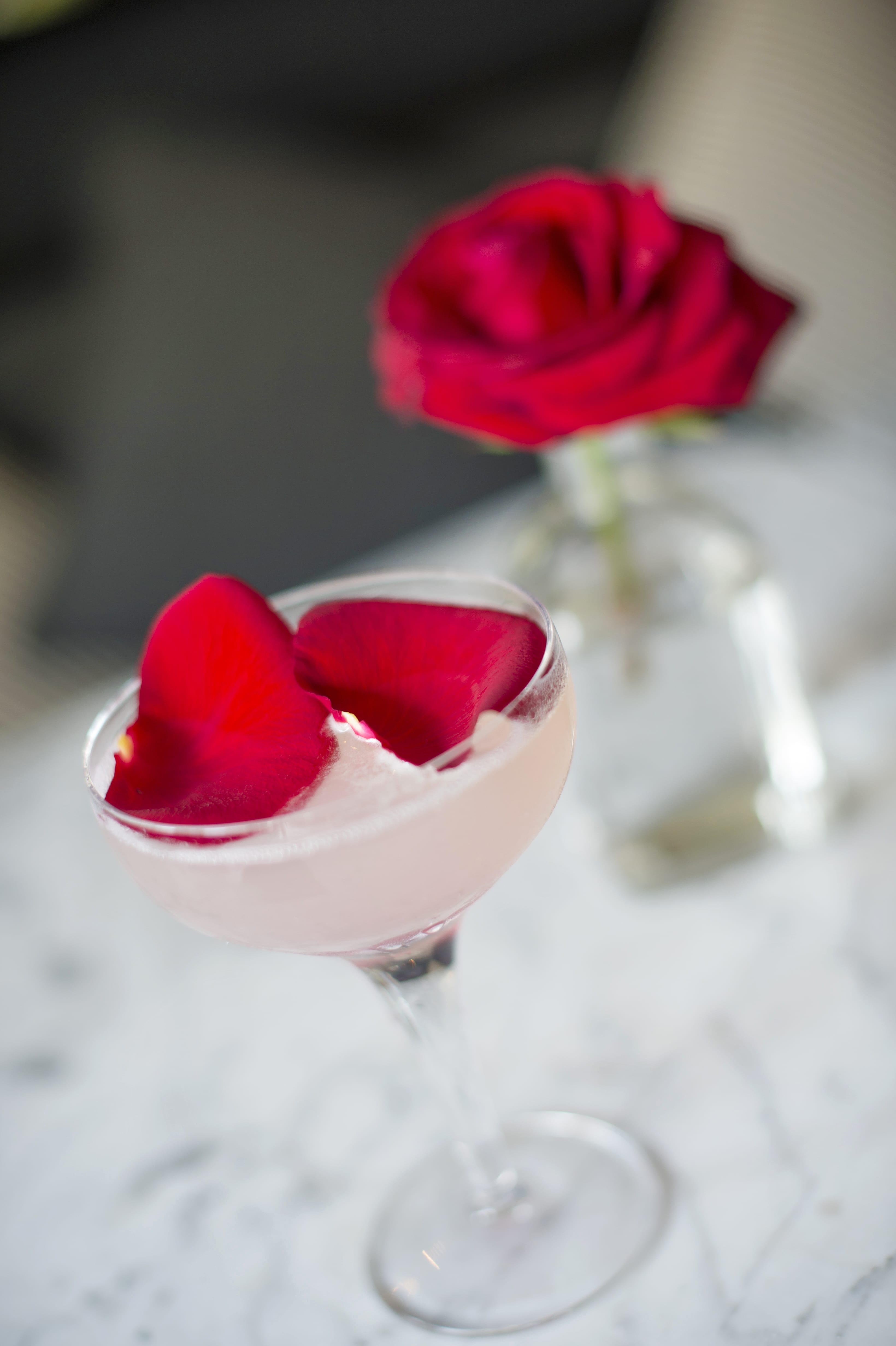 Rosemary Martini
Both sweet and savory, the Rosemary Martini will divide groups. Gin infused with fresh rosemary is mixed withhome-made vanilla syrup and topped off with cloudy apple and fresh pineapple juice making it a mixture of both sweet and savoury. Garnished with a light sprinkling of pepper to awaken all the flavours and senses, this piquant cocktail is perfect as an aperitif and is sure to surprise and delight.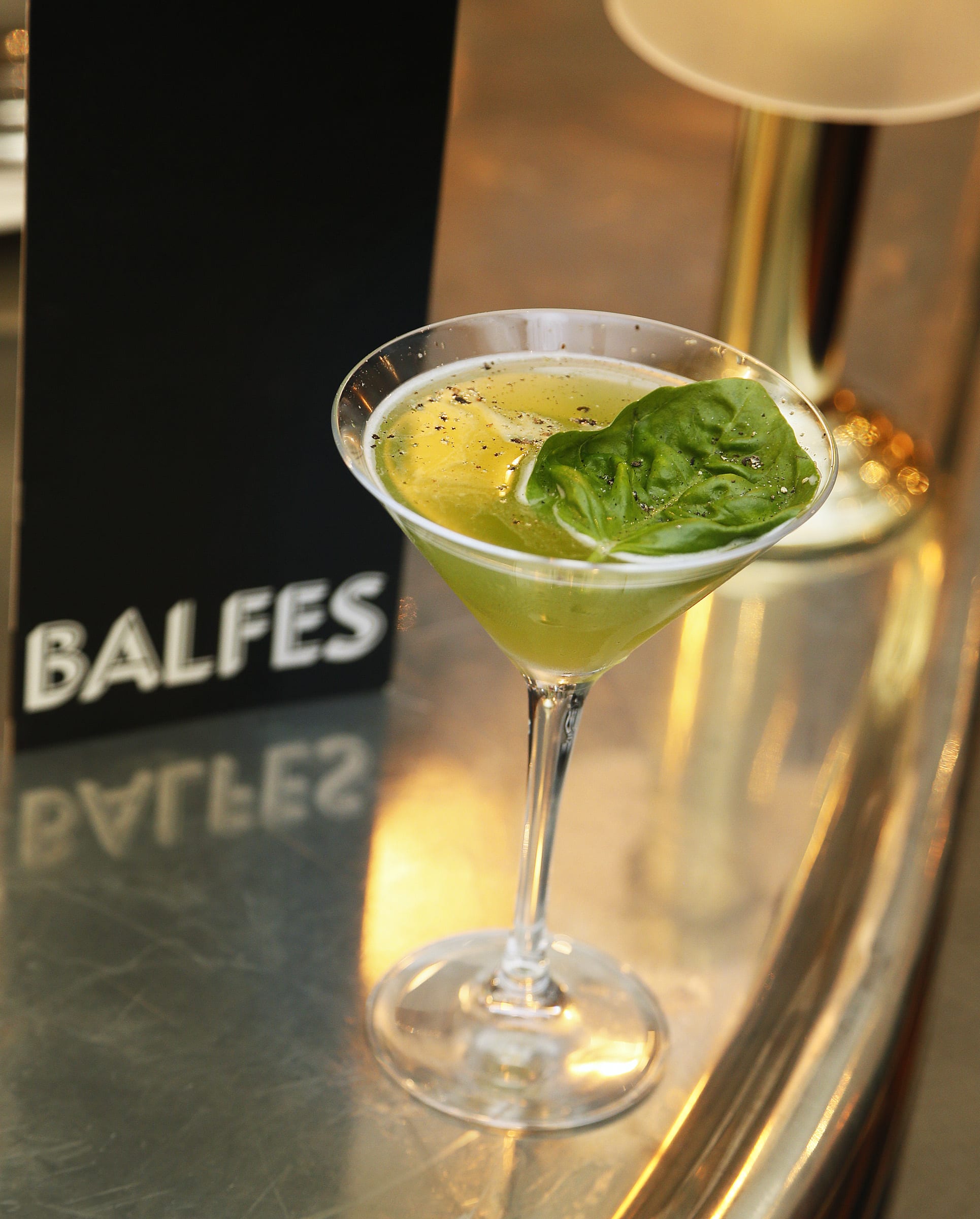 Mango Fizz
A delicious, tropical bubbly cocktail, the Mango Fizz is ideal for anybody who is a lover of a Bellini or Kir Royale. Layered beautifully in the glass, an amaretto blend is covered with mango juice and topped off with sparkling wine. Just like a Parisian Carousel, the lights and colours in this cocktail dance when blended. Another perfect aperitif, the Mango Fizz is a smooth sensation on the palate.