I have been meaning to visit Sophie's for a while and celebrating my friends 30th birthday here last weekend was the perfect excuse! They really are doing a great job on social media, and with lots of photo's of their tasty looking food and interiors it had been catching my eye since opening in 2014.
Arriving at the Dean Hotel is impressive. I don't usually find myself in the Harcourt Street area but the entrance to the hotel was stylish and inviting. You walk straight into the bar/work area/ reception. It may sounds like there's a lot going on there but it works, and it reminded me of my favourite hotel in London- the Hoxton. We went straight up to the rooftop where the restaurant, Sophie's, is located. Stepping out of the lifts you are immediately hit with the fun atmosphere.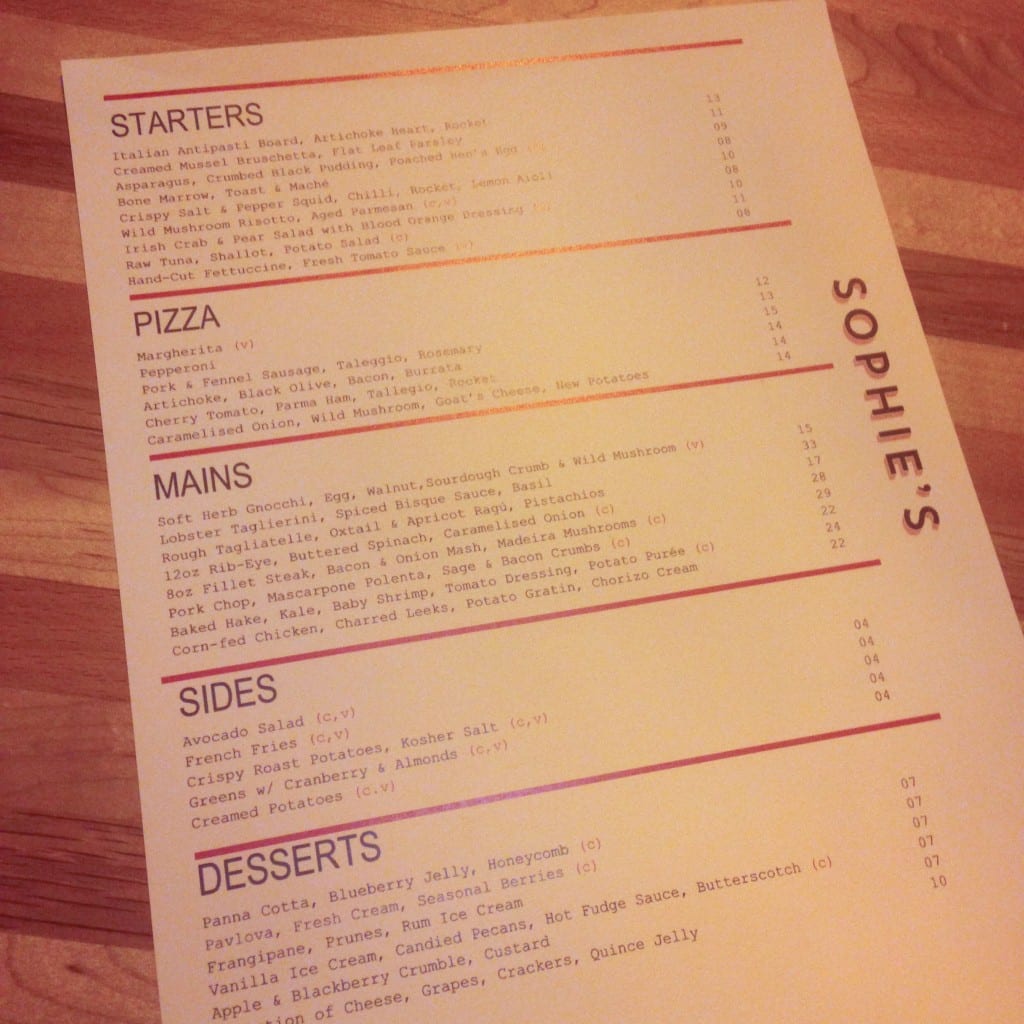 The interior is impressive, with glass walls and a rustic wooden ceiling. Unfortunately we arrived when it was a bit too dark to admire the 360 degree views. The food is casual italian style, with a small but varied menu and some great sounding specials including a Dublin bay prawn risotto. There was also an extensive wine list which ranged from €24 to a €560 for bottle of fizz! Unfortunately I wasn't starving, so I went for a simple pepperoni pizza (€13) and a side of avocado salad (€4). The pizza was just how I wanted, a thin crispy base with a rich tomato sauce and generous amount of cheese with crisp pepperoni. The avocado salad was to die for and surprisingly my highlight of the meal! A dessert of raspberry roulade was quite average however. The staff were excellent and attentive without being over bearing, and a happy birthday candle at the end went down a treat!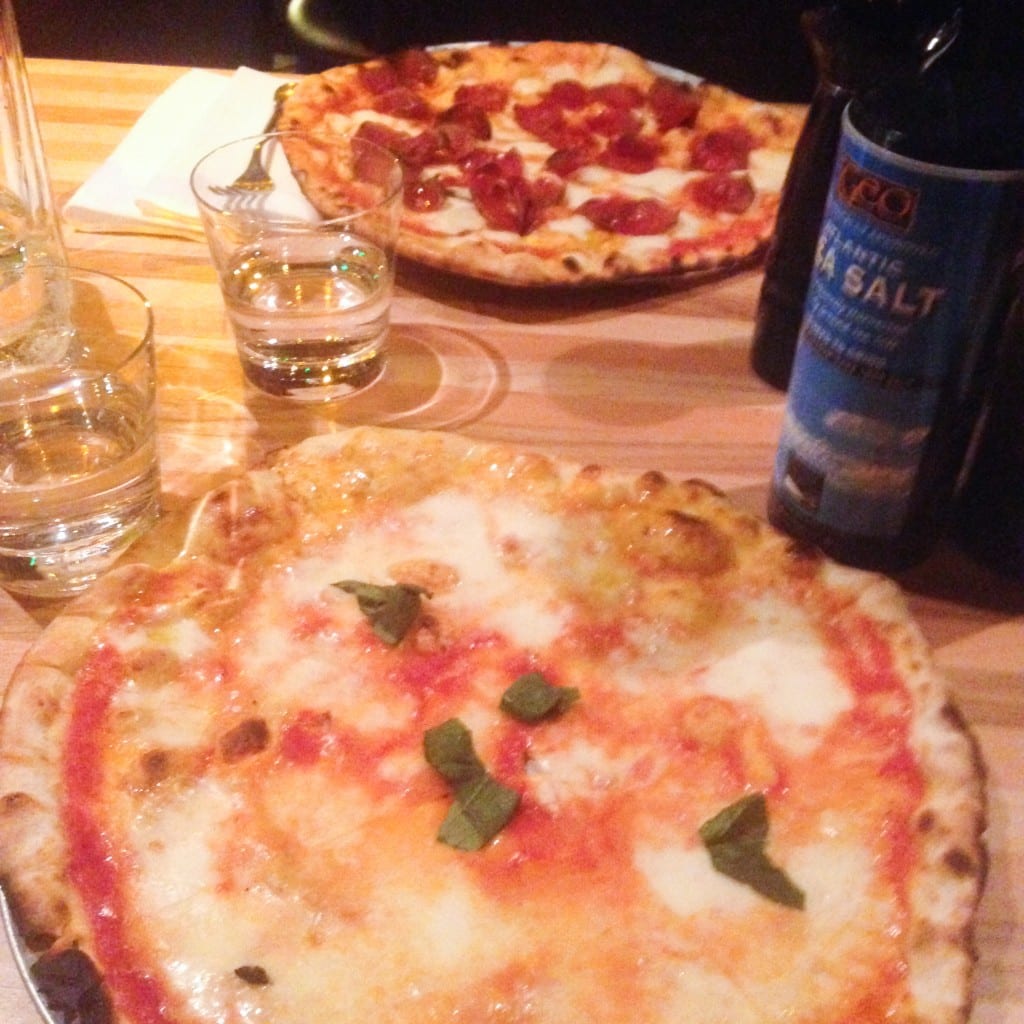 I will definitely return when I am hungrier to try some of the other delicious sounding menu options to form a more rounded opinion of the food. It is definitely worth a visit for the buzz alone!
Review: Sophies at the Dean Hotel