There has been something of a burger phenomenon in Dublin over the past few years, and with Jo'Burger at the front of this, I thought it was about time I returned to what is known as one of "THE" places to get a burger in Dublin.
This is the third Jo'Burger, with one in Rathmines which I had tried years ago, and another more recent venture at Castle Market off Dublin's Drury Street. A good burger is a thing of beauty, with great quality meat, juiciness, not too dense and a good selection of toppings is a bonus. A bun should be freshly baked, and easy to eat, i.e not crispy or in any way chewy. I had high hopes when trying out Joburger again after all these years, the menu (which I always meticulously study in advance of any restaurant visit!), was very appealing with lots of interesting toppings and dips.
Jo'burger Smithfield is hidden away down a little lane and you will not pass it by so they are really relying on people knowing its presence! I arrived on a wet Friday evening for some pre cinema food, and was surprised that the restaurant was quite empty. We were seated a a nice long wooden table which seems to be a style typical to all of Jo Macken's restaurants (Crackbird, Skintflint, and Bear). I don't mind this communal style eating, once it's not too busy and you find yourself snugly eating beside a complete stranger. The staff were friendly and we promptly ordered a drink- they have a nice selection of Irish craft beers and wine, and some funky sounding lemonades that would be nice on a hot day. As I was drinking my beer I realised how cold it was in the restaurant, and as I battled the notion of wearing my coat I was thankful that I was seated furthest from the door!
I had high hopes for my Ikqezi beef burger (caramelised chilli banana, goats cheese and bacon), but it was unfortunately quite disappointing. The goats cheese was not melted enough, the caramelised chilli banana seemed to me like it was not caramelised at all but simply dusted with some chilli powder and fried, and the bun seemed slightly off. The beef itself which I ordered medium/well was on the dry side. The Jabackani (bacon, fried egg and relish), proved a bit more appetising with a nice runny egg, and with the beef ordered medium rare, it was a little juicier than mine. The highlight for me were the Bush Fries with a satay creme dip, which were perfectly crisp and delicious.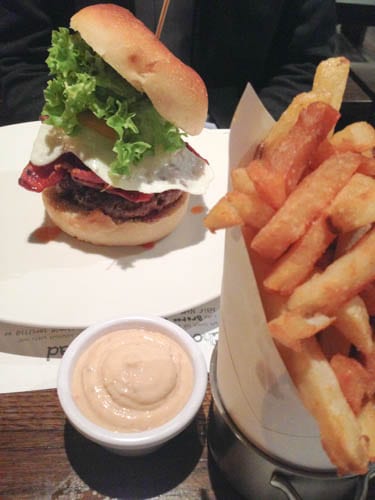 It's nice to see restaurants opening up in the Smithfield area, but if I return it will be for a quick bite with lower hopes and some extra layers!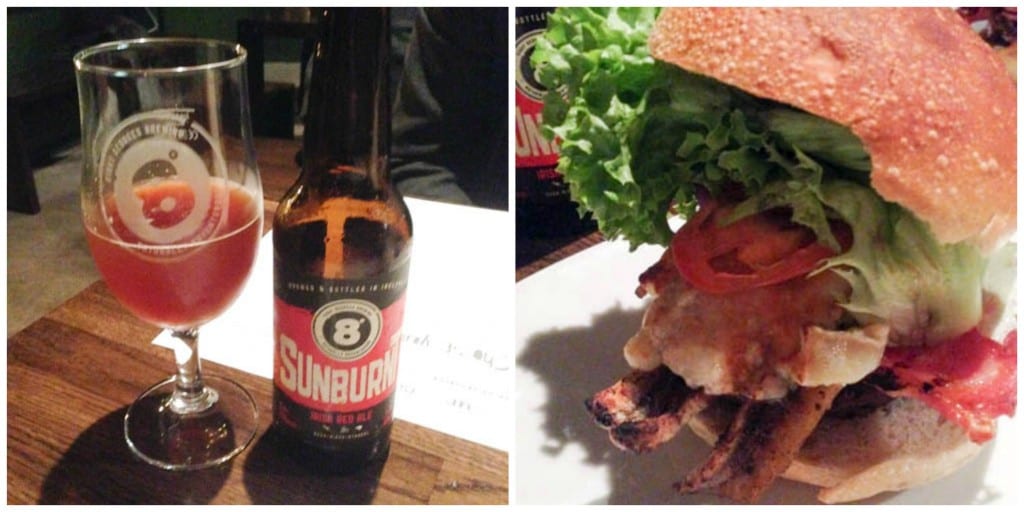 Jo'Burger, Duck Lane, Smithfield, Dublin 7.
Review: Jo'Burger Smithfield