The spirit of the Euros Tournament really inspired me this year because Irish fans truly are just the best in the world, as I think we can all agree! Win or lose, they'll show you how to have a proper session for whoever wants to join. The Jar on Wexford Street took the Irish spirit to another level after our big win against Italy. They changed their whole storefront to replicate the Irish flag. I loved their spirit so much I had to share their support for the boys in green on Instagram, and as a result I won complimentary pizza and a round of drinks for me and some friends!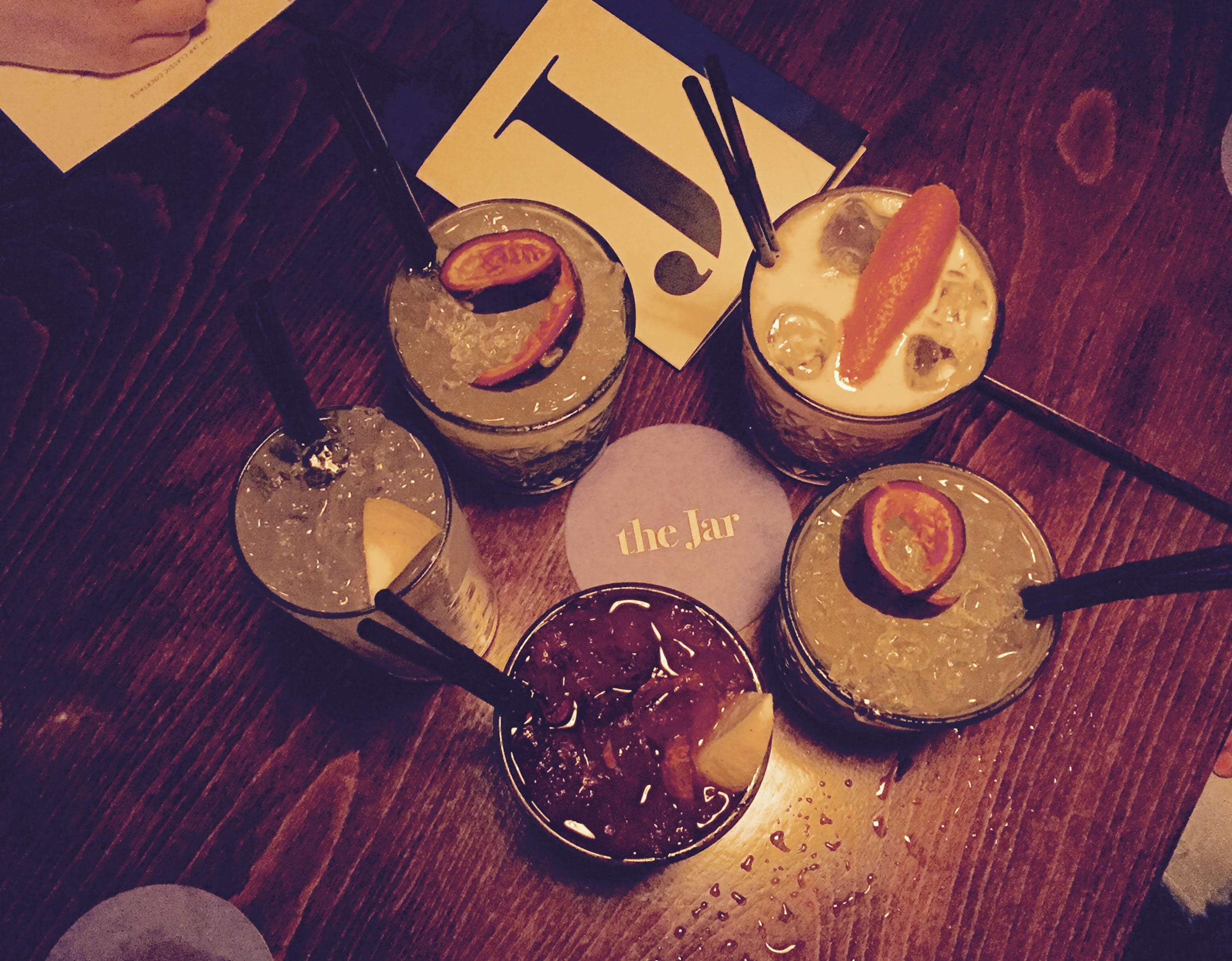 It's an elegant and warm bar, perfect for after work drinks or if you're looking to get together with some friends to have a bit of fun. They have 2 person tables and big booths so whatever you're going for they have a great space for everyone. Their outdoor seating area is quaint enough and a secret little destination for warm summer nights al fresco. They have large and small pizzas and are a bit cheaper during happy hour. I'm an avid pizza devourer and their pizzas are absolutely scrumptious. The countless number of options, including a create-your-own, makes everyone happy. They have the usuals on tap as well as an array of cocktails. Each month they also have a "cocktail of the month" from €7.50!
While on your way into town if you're taking the Camden Row route make sure to stop at The Jar along the way!