I've been a big fan of Coole Swan liqueur since I met them at a Boyne Valley Food group event last year. Their delicious Irish Liqueur from Co Meath incorporates a blend of single malt whiskey and white chocolate with dairy cream which gives it a really lovely light taste and texture. Mary from Coole Swan was kind enough to send me some little samples last week so I decided to make a recipe! This recipe is extremely simple to make and can be done so in advance… definitely a crowd pleaser that would go down very well over the festive period!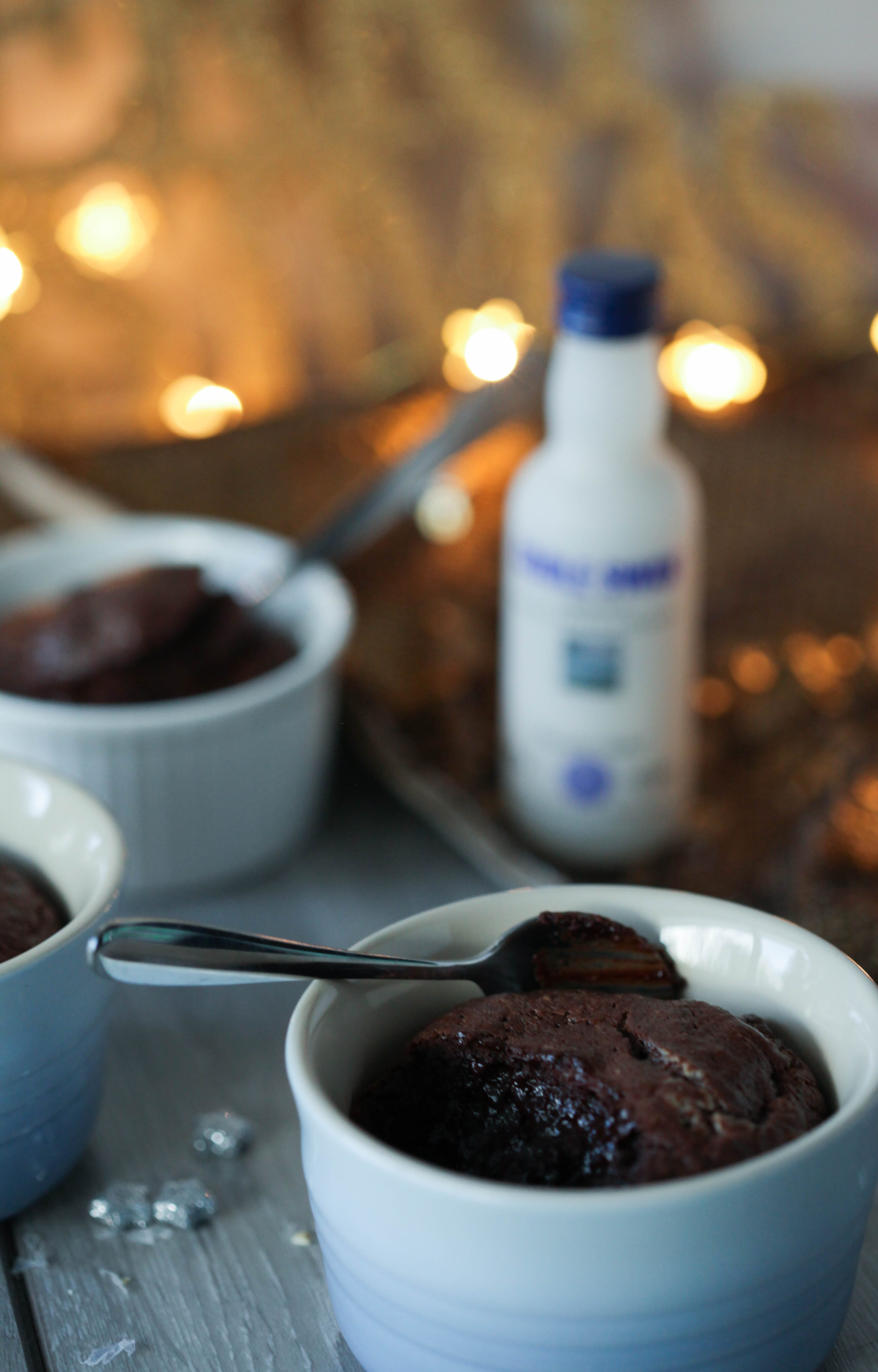 Ingredients (Makes 3 mini chocolate pots)
175g 70% dark chocolate
25g butter
75g caster sugar
2 eggs beaten
25g plain flour
30ml Coole Swan Liqueur
Method
1. If not preparing in advance, preheat the oven to 200°C
2. Melt chocolate in the microwave and set aside (make sure not to over melt)
3. Using an electric mixer, beat the butter and sugar until creamy and there are no lumps
4. Add the flour, eggs, Coole Swan, melted chocolate to the butter and sugar mixture and fold until combined
5. Bake for 12-15 minutes until still gooey in the centre
6. Enjoy with a spoon and lots of good vanilla ice cream!