This is a fun recipe to make and great for kids or anyone is is not a fan of the traditional Christmas Pudding! This recipe is very simple and requires no cooking. A great edible Christmas gift!
Ingredients (Makes two 1 pint puddings)
170g butter
4 tbsp golden syrup
250g good quality chocolate (preferably 70%)
200g digestive biscuits
2 crunchie bars
100g raisins
2 packets maltesers
2 one pint pudding bowls
Icing
250g Icing Sugar
2 tbsp water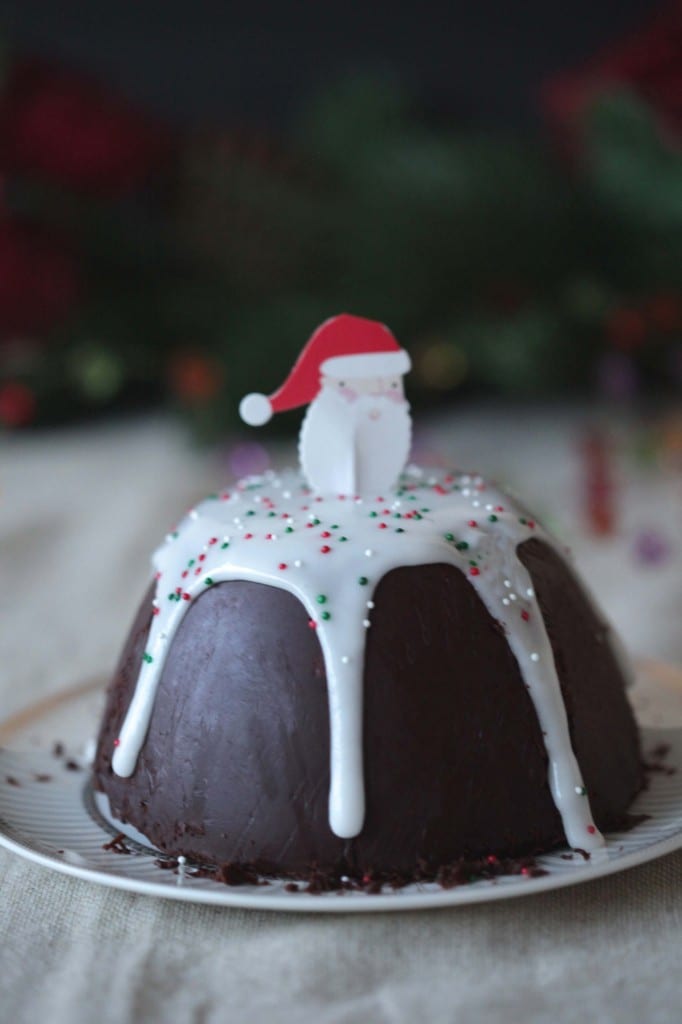 Method
1. Line pudding bowls with cling film
2. Melt the butter, golden syrup and chocolate in a large pot over a low heat
3. Crush the biscuits, crunchies and maltesers into large chunks (I put them into a bag and bash them with a wooden spoon)
4. Once the chocolate mixture is melted, take off the heat and add all other ingredients
5. Pour into the pudding bowls and leave to chill for a couple of hours, preferably overnight
6. Once cold, turn the pudding out onto a plate and make the icing by mixing the sugar and water (you may need to add more water but you want it to be very thick). Decorate the cake how you wish!