Iceland has been somewhere I've wanted to visit for a long time so I eventually booked flights for late May this year. Although Wow Air have since started flying to Reykjavik from Dublin, I flew from Belfast with Easy Jet. Flights were quite cheap (less than €100 return) and I was very impressed with the service and comfort of Easy Jet, having been a bit weary from hearing previous reports. We booked this lovely apartment through airbnb, and I would highly recommend it to anyone. It was in a perfect location within 5 minutes walk of everything. Any time I go away, everything always revolves around the food, so this guide does just that!
Day 1- Exploring Reykjavik
We took things pretty easy on the first day, mainly walking around the city (it's VERY windy!) and getting our bearings. We made a visit to the amazing Harpa Concert Hall which is a must see for anyone interested in architecture (pictured below). The coffee was superb and it was lovely place to chill out for a while.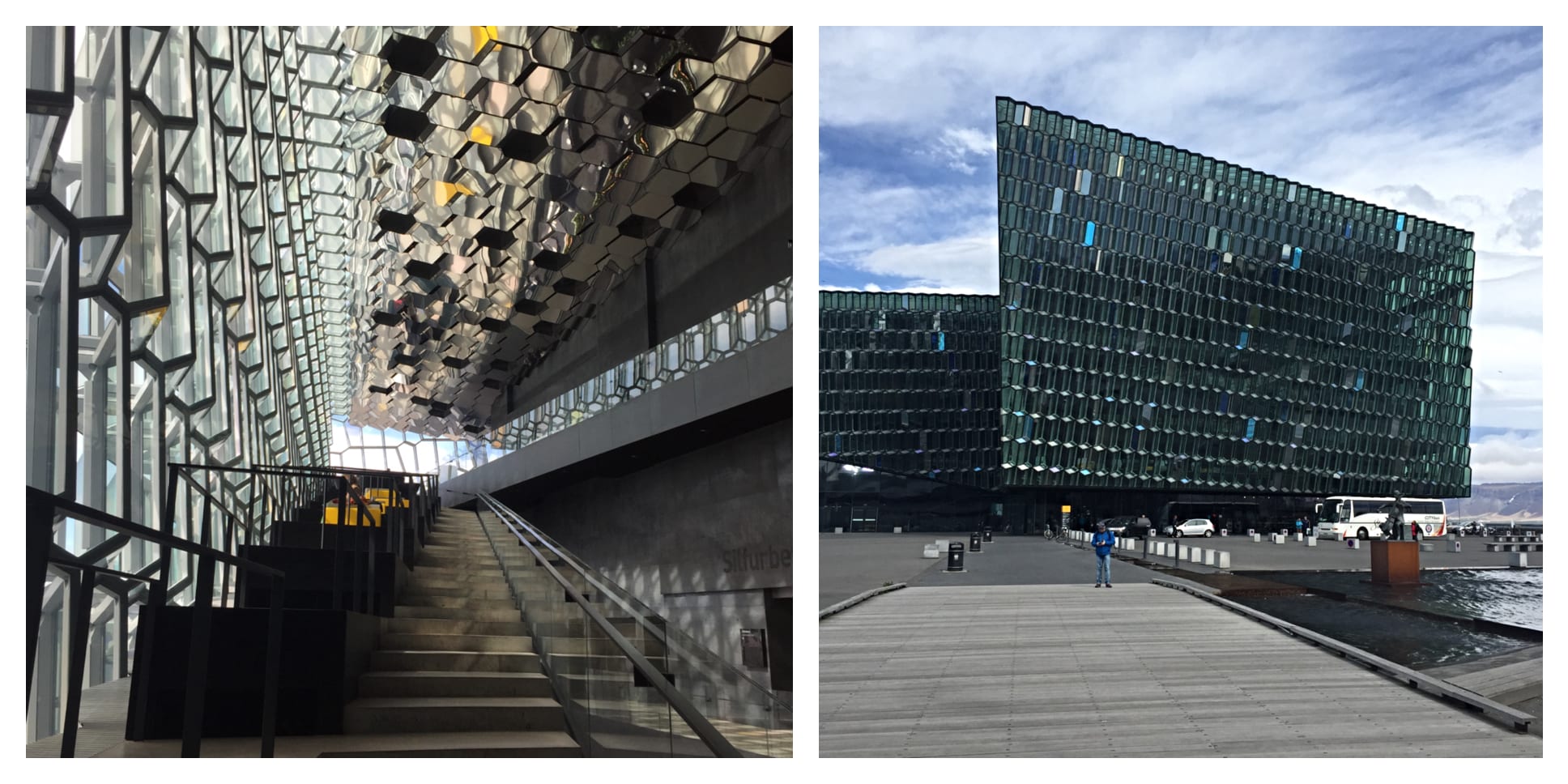 From there we walked up the main shopping street to the Hallgrímskirkja church, where there is a viewing tower overlooking the whole of Reykjavik. It's such a quaint and colourful city and the views from there really put it into perspective. After that it was time for a coffee break, and we found a gorgeous bakery called Sandholt where there was lots of delicious freshly baked breads, sandwiches and cakes. I would absolutely recommend visiting here- we visited many more times throughout our trip. Pictured below is the big church (which I won't even try to pronounce!), and my lemon tart from Sandholt.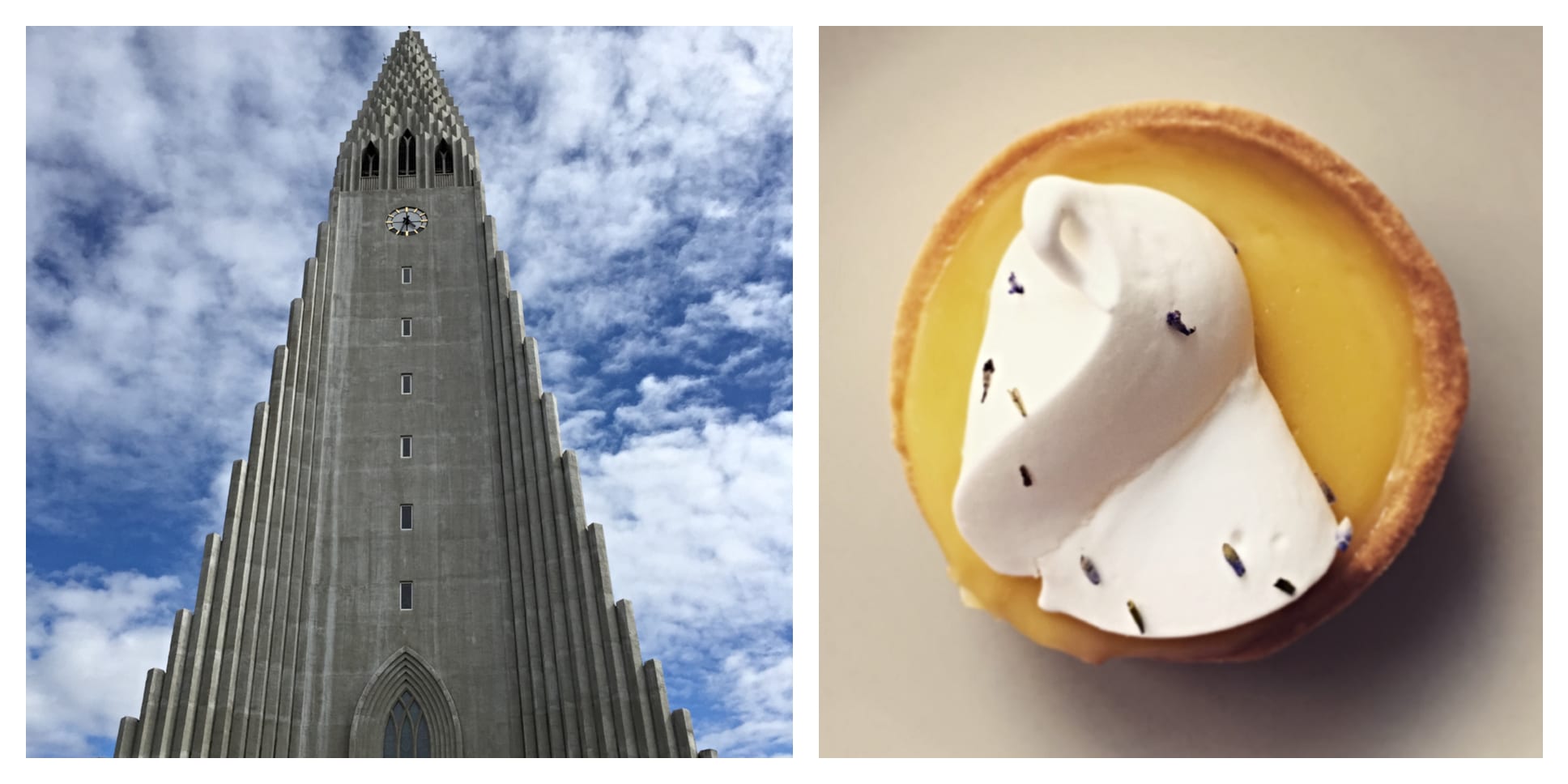 Later that evening, we had dinner booked in Seafood Grill (Sjávargrillið), I would recommend booking if you are going here for dinner, lots of people got turned away at the door. We had the "fish feast" menu and the food was absolutely amazing. A popular Icelandic dish of langoustine soup was the perfect starter albeit a bit on the heavy side. Our main was a special of cod and ling with carrot puree, barley, beets and cauliflower. I am still thinking about how fresh the fish was and all of the flavours worked perfectly together. It's quite pricey at just about €50 for the set menu but that is the standard price for dinner in Reykjavik. Dessert was a traditional dish of Skyr which is a type of yogurt pudding with spicy bread, apple sorbet, pickled apple and caramel sauce. It was a nice way to finish the meal. Photos are below but lighting was not good so apologies for the quality!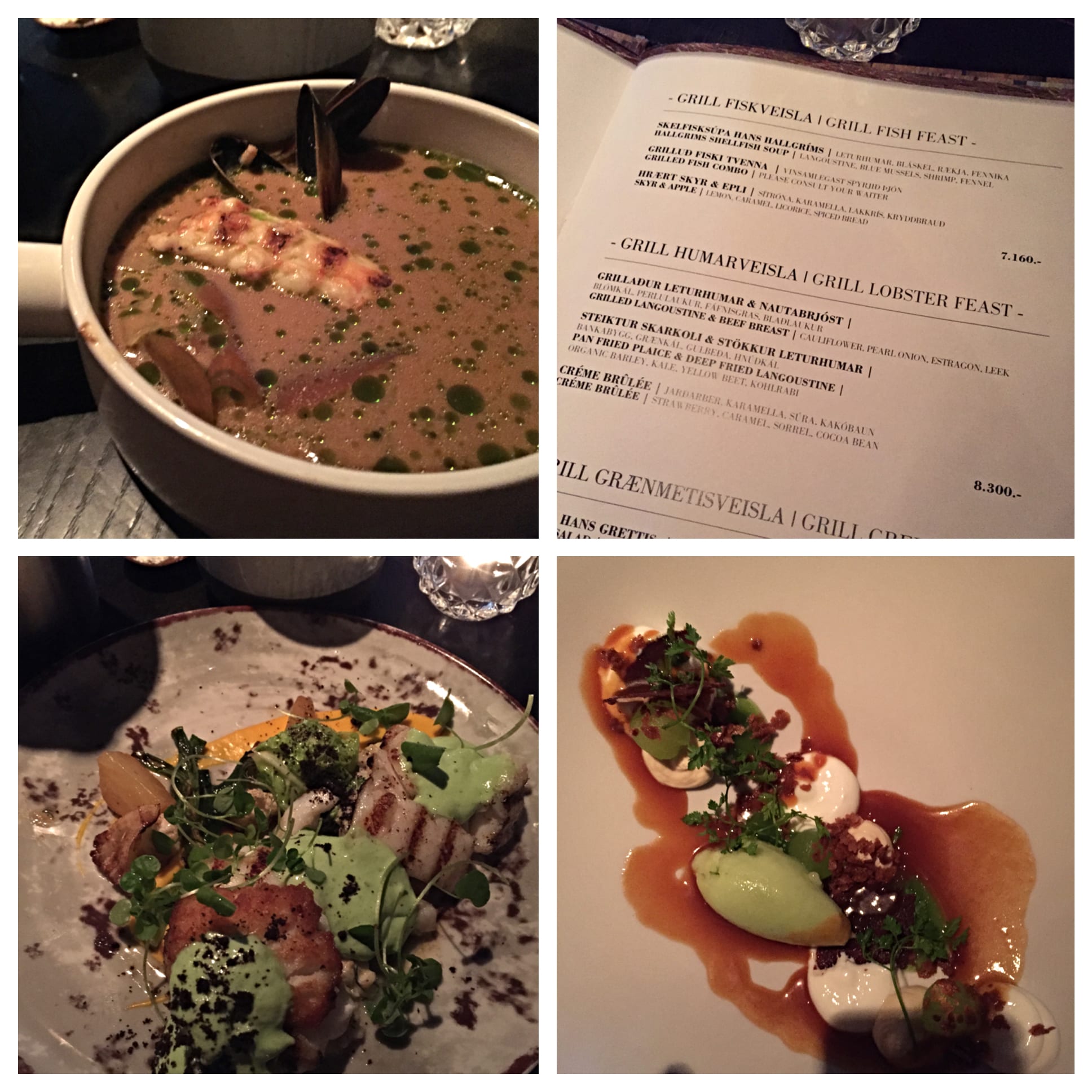 Reykjavik has quite a vibrant bar scene so after dinner in a bid to make our way around as many as we could, we popped into Boston bar. It's quite a quirky bar with a great selection of craft beers. The Icelandic really like their beer and almost any bar you visit will have an extensive selection of great beers. Iceland has 24 hours daylight in the summer months so walking home at 2am in stark daylight is quite odd!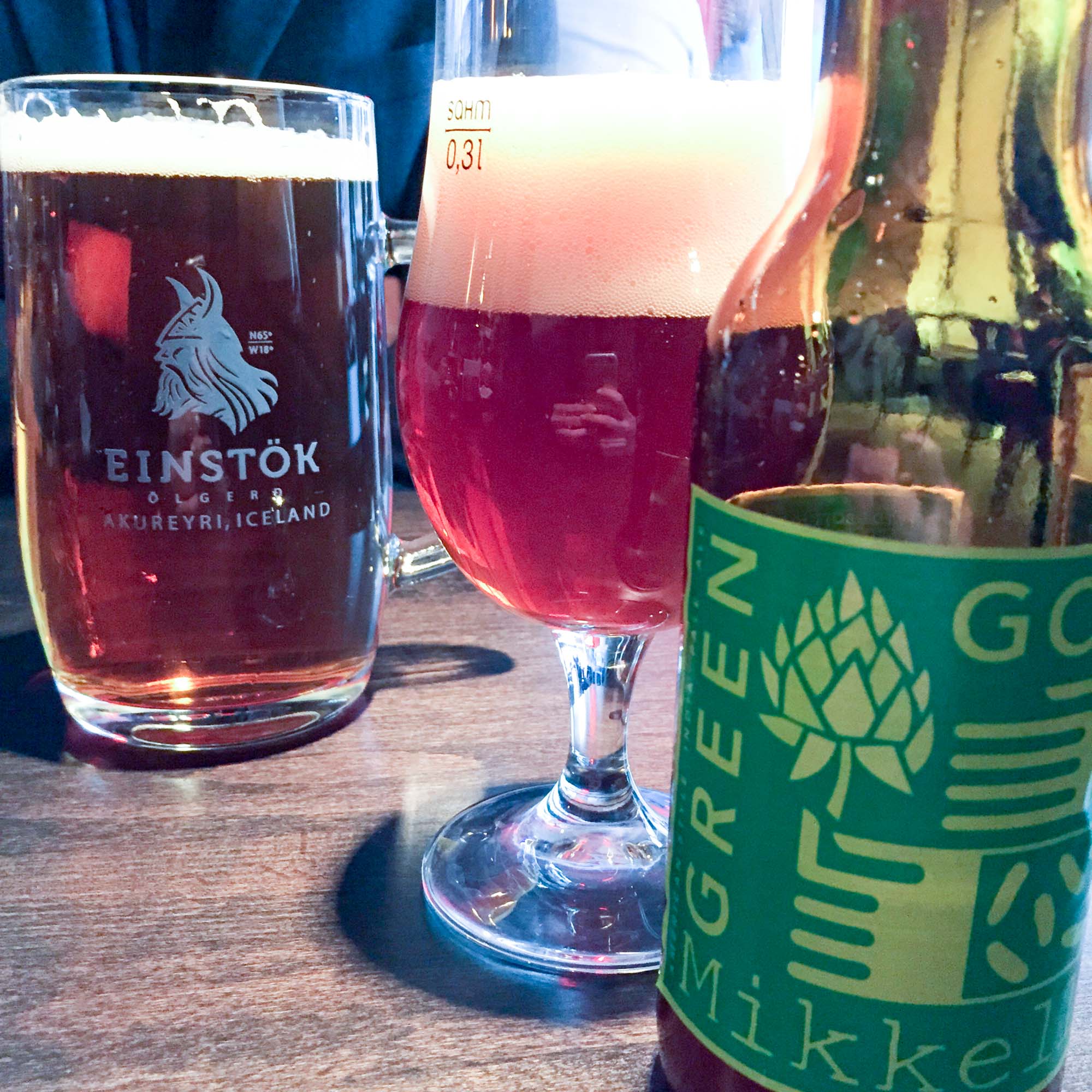 That's it for Day 1 of my gourmet guide to Reykjavik, stay tuned for more!